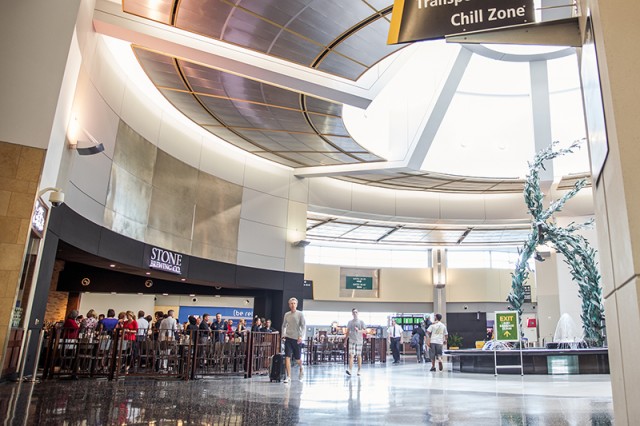 San Diego International Airport received a major upgrade with the expansion of Terminal 2, completed in 2013. The new terminal incorporates countless thoughtful touches for travelers, modern amenities, and great ways to pass the time and get in those last few minutes of San Diego before heading back home.
San Diego Airport Terminal 2 State-of-the-Art Amenities
Practical and Tactical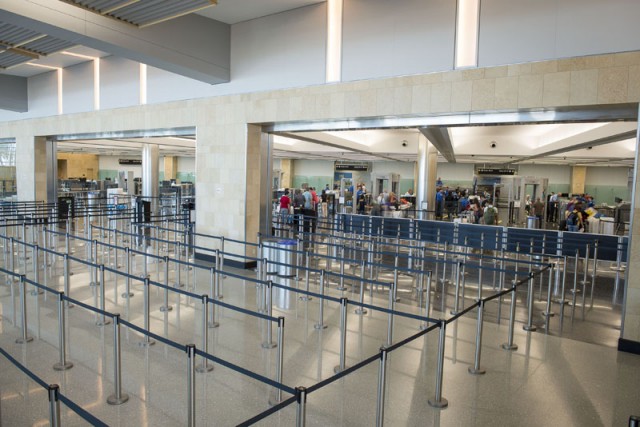 We'll drool over the new food items and eye candy in a bit, but first the nuts-and-bolts. For a traveler, a great airport is one that is functional and gets you on your way promptly with your sanity intact.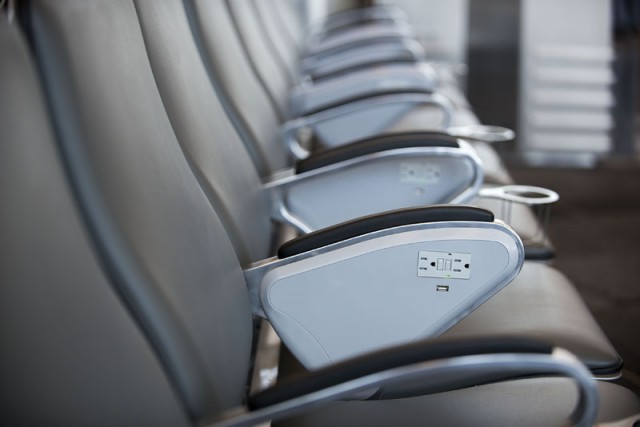 Terminal 2 has incorporated loads of features to get you one step closer to home, though let's be honest: we know you'd love just one more day in San Diego!
10 new gates to handle more aircraft. More gates make for faster and smoother transitions for inbound and outbound planes.
A dual level roadway splitting arrivals and departures. This is far from a new concept, but it is done beautifully and will make the process much quicker for travelers.
Curbside check-in. The airport realizes more and more travelers want to skip the ticketing lobby and its long lines. You can now check bags and print boarding passes right on the curb.
A expanded security checkpoint. The most agonizing part of the airport experience for many should at least be a little faster when leaving San Diego. There are loads of lanes that can expand quickly to meet demand and keep the line moving.
New lobby seating that is comfortable and practical. The rows of seats have conveniently located on-board power to juice up the devices that will help you pass the hours until you arrive safely at home.
The terminal is LEED Silver Certified by the Green Building Council. In fact, the Airport Authority called the whole project the Green Build, and there are countless ways that the facility is environmentally responsible.
Six water bottle filling stations are set up to let you stay hydrated with nature's most abundant natural resource after clearing security.
The Fun Stuff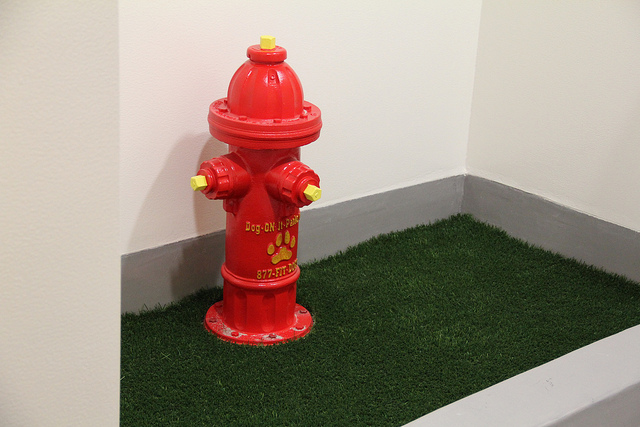 The design of Terminal 2 is reflective of San Diego; open, airy, with lots of nods and winks to the culture and natural beauty of your favorite destination. Look for the animated LED lighting installation complete with animated birds flying overhead. The flooring throughout is a nod to the surf splashing along the San Diego coast.
We now have a bathroom just for dogs! Whether or not you'll ever need it, it's likely to be the most Instagram-worthy spot in the whole airport.
BEER! Oh, yeah, and food too.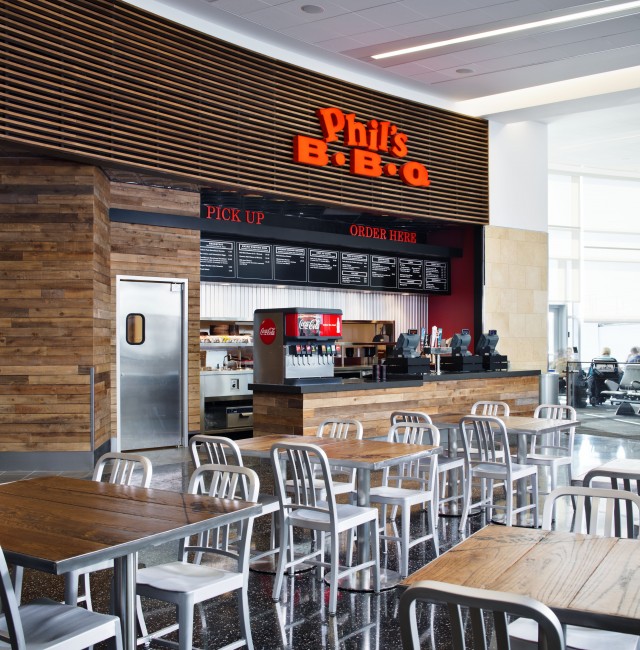 The airport folks wanted to offer local flavors to travelers, so they turned to some of San Diego's best to make sure the airport represents the city's flavor.
New food offerings include a local favorite, Phil's BBQ, where you can get that last taste of their amazing cuts and sauce. San Diego's famous Stone Brewing Co. also offers a very cool bar and dining locale. You can also try Saffron, the go-to Thai restaurant in town for many residents.
There you have it, another great reason to choose San Diego! Cheers to Terminal 2.