Where to start? This amazing series of culinary events that compose the San Diego Bay Wine & Food Festival, celebrating its 10th anniversary from Nov. 18-24, offers opportunities for foodies, wine lovers and craft beer enthusiasts. The SDBWFF hosts internationally known chefs like Roy Yamaguchi of Roy's, Javier Plascencia of Mision 19 alongside local San Diego stars like 2012 Chef of the Fest winner, Tommy Fraioli of Sea Rocket Bistro.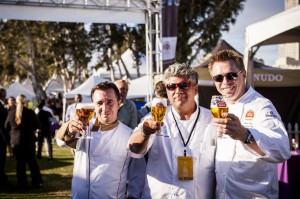 This year, even fitness fans can join the feasting fun with a Fit Foodie 5K/10K prior to a Grand Tasting. The "main event" of the fest, the Grand Tasting will be held on Saturday, Nov. 23, gathering 170 wineries, breweries and spirit companies, 70 of San Diego's top fine-dining restaurants and 30 gourmet food companies in the open-air Embarcadero Marina Park North on San Diego Bay to indulge in a food festival experience like no other.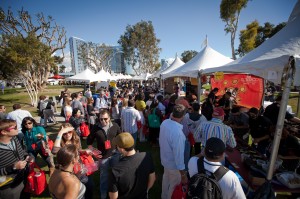 The food revelry doesn't stop there.  The SDBWFF features 25 additional events throughout San Diego County, ranging from an Haute French Cuisine & Vintage Burgundy Tasting at Addison to a Fish Taco Challenge at Stone Brewing World Bistro & Gardens.
Here's my "Wish List" of 5 events not to miss at San Diego Bay Wine & Food Festival this year:
Monday, Nov. 18: La Plancha Pop Up Dinner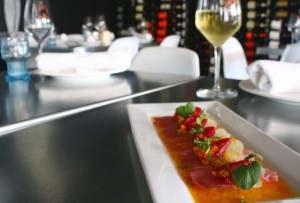 This unique collaboration of Baja and San Diego chefs includes Chad White of Plancha Baja Med, Javier Plascencia of Mision 19 and Jason Knibb of Nine-Ten. Feast upon six uniquely styled courses with tequila pairings selected by Marcela Valladolid of Hacienda de la Flor and Food Network's Mexican Made Easy.
Tuesday, Nov 19: The San Diego Classics: Fish Tacos & Craft Beers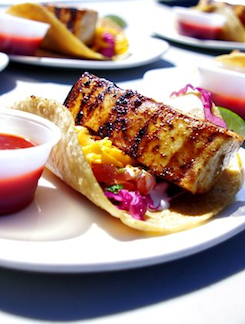 What is more "Classic San Diego" than craft beers and fish tacos? This new event celebrates the two classics along with the featured Fish Taco TKO Competition that will pit the top fish taco makers against each other in a mouthwatering battle hosted at the new Stone Brewing World Bistro & Gardens location in Liberty Station.
Thursday, Nov. 21: Wine Spectator Celebrity Chef Dinner & Big Bottle Live Auction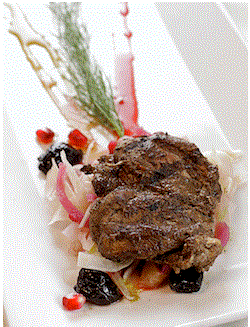 After tacos and beer, I thought I'd get in the spirit of the event and indulge in an evening catered by some big names in the restaurant biz. Eight top-notch chefs and 15 legendary wineries make for an unforgettable dining experience at the San Diego Marriott Marquis & Marina.
Saturday, Nov. 23: Grand Tasting Event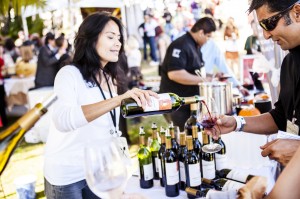 The grand finale of the five-day festival is the star-studded Grand Tasting Event held Nov. 23 on the Embarcadero Marina Park North behind Seaport Village. Take in the beautiful San Diego Bay and enjoy the ocean breeze as you partake in the largest, wine and food festival in Southern California.  This is where the "Chef of the Fest" competition takes place.
Sunday, Nov. 24: Celebrity Sunrise Yoga & Brunch
While I'm not so much into "sunrise" or "celebrity," "Yoga & Brunch" are definitely up my alley. The editors of Cooking Light and Health magazines have created a revitalizing Sunday morning experience. Awaken mind and body during a sunrise yoga session for beginner to intermediate levels at the Hilton San Diego Bayfront. Afterward, yogis  will gather for a delicious and nutritious brunch.
>Find out more information about the San Diego Bay Wine & Food Festival.
Guests must be over 21 years of age to attend all San Diego Bay Wine & Food Festival events. NO infants, strollers, animals or exceptions!