If there's one thing San Diego knows how to do, it's make a great burger – just ask the readers of Travel + Leisure. If your burger tastes run toward the exotic, then Trioli's Crazee Burger is for you where burger ingredients include venison, buffalo and kangaroo.  But for my family (which includes a teenage boy), the classics done really well are what we crave. Here's a short list of some of our favorites.
Five Guys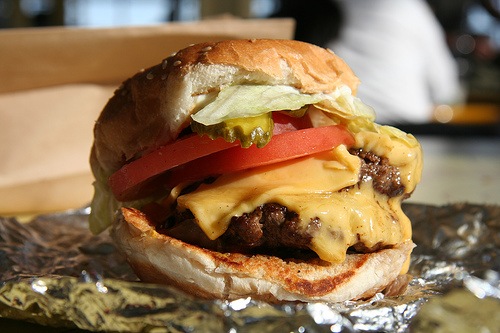 If you don't have a Five Guys Burgers & Fries near you or haven't tried one yet, then make this a stop on your San Diego vacation. There are four San Diego locations including Hillcrest, Point Loma, Coronado and Barrio Logan. Made to order just the way you like it and very reasonably priced, Five Guys serves up a great burger. Plus, they don't charge extra for any of the dozen toppings offered.
Burger Lounge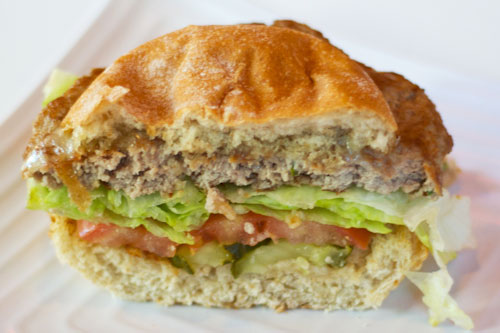 With several locations in LA and seven (soon to be eight) in San Diego, Burger Lounge is a Southern California favorite that started in San Diego. Touted as 100% fresh, single source American grass-fed beef and cooked on a high temperature flat top grill, this is just a terrific bite. Burgers are served with fresh toppings and their own fresh baked buns.
Smashburger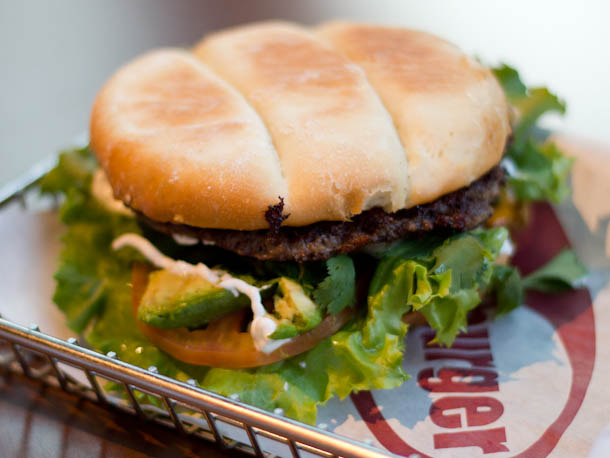 Hands down my teenage son's favorite burger, Smashburger is another chain exploding across the U.S. and San Diego is lucky enough to have 11 locations including three near downtown, two in Mid-City, three along the North County coast and two in East County. What makes Smashburger so fantastic is the fresh, not frozen, Angus beef, which is very tasty and juicy. The burgers are served with fresh produce, lots of toppings and your pick of an artisan bun. They also have awesome milkshakes made with Haagen-Dazs ice cream.
Hodad's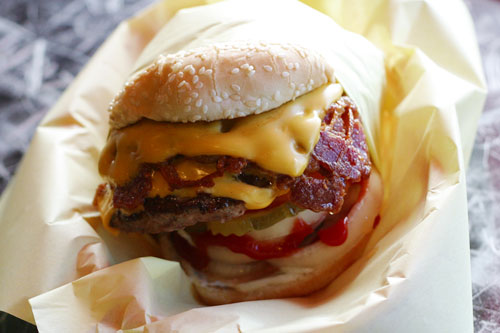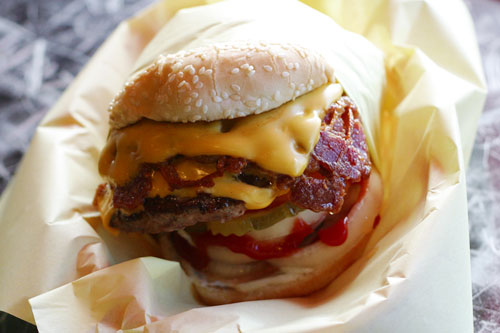 Only found in San Diego, Hodad's has been recognized by CNN as one of the top 5 burger joints in the country, and for good reason. With sizes from a mini to a double double, these extra-large, extra tasty burgers come conveniently served with large cut homemade fries in a combo.  There are three locations in San Diego, boasting a classic surf grunge atmosphere, including the original in Ocean Beach and two in downtown on Broadway Ave. and in Petco Park.
The Waterfront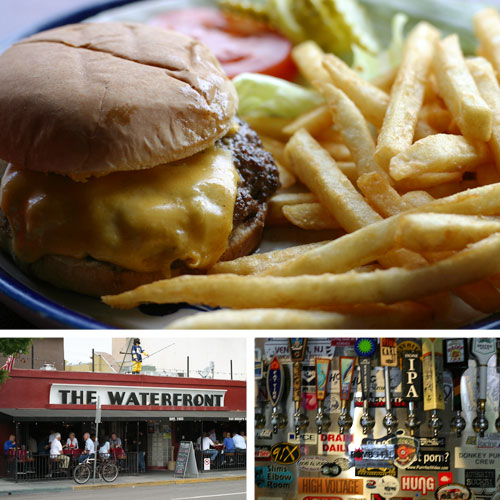 Located in Little Italy, the Waterfront is San Diego oldest tavern.  Opened in 1933, the Waterfront remains true to its origin: a neighborhood hangout serving cold drinks and delicious noshables.  The tavern is 21 and over only and has a revolving calendar of bands and events.  But the real draw is the burgers.  Big, tasty and loaded with grilled onions – yum.
Do you have a favorite teenager-approved San Diego burger? Tell us about it in the comments below.
Special thanks to Erin Jackson, burger blogger for Serious Eats, for the photos. Check out her reviews for more San Diego burgers at SeriousEats.com.