From whiskey and jazz to holiday parades, there's something for visitors of all ages this week in San Diego. Here are some suggestions for the top things to do in San Diego from Nov. 19 – 24, 2013.
Gilbert Castellanos Jazz Jam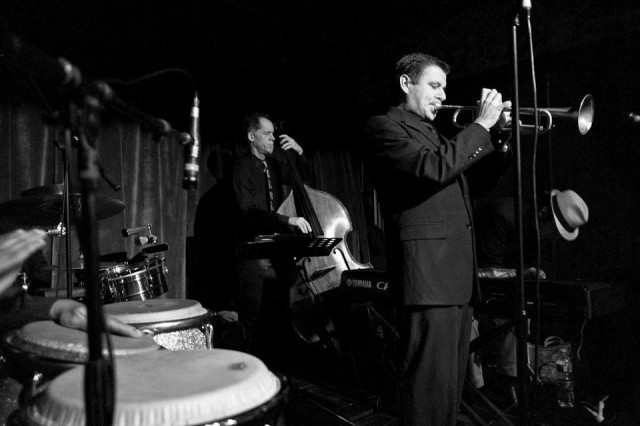 Named Artist of the Year at the 2013 San Diego Music Awards, trumpet virtuoso Gilbert Castellanos plays both classic jazz that harks back to another era and fresh and lively Latin Jazz. His weekly jam sessions at Seven Grand San Diego, a North Park bar specializing in whiskeys from around the globe, vintage cocktails and craft beer, is a steal with no cover charge.
Where: 3054 University Ave, San Diego, CA 92104
When: Wednesday, November 20, 2013
Time: 9 p.m.
Cost: Free
>Find out more about Seven Grand's Weekly Jazz Jam 
Experience Sea Life in a Whole New Way with IMAX DEEP SEA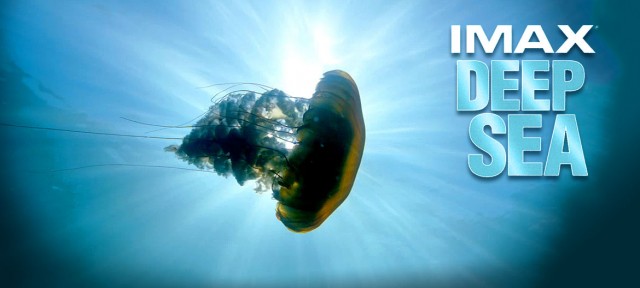 San Diego visitors may not be aware that Balboa Park's Reuben H. Fleet Science Center installed the very first IMAX dome theater which opened in 1973. To this day, the Fleet continues to impress families and film buffs with its showcase of high quality flicks like DEEP SEA, a 40-minute documentary narrated by Johnny Depp and Kate Winslet that offers a visually stunning look at rare and mystical sea life the Wolf Eel and Giant Pacific Octopus on a 76-foot dome screen.
Where: 1875 El Prado, Balboa Park, San Diego, CA 92101
When: November 21-30, 2013
Time:  11 a.m. (weekends), 1 p.m. & 3 p.m. showings daily
Cost:  $17 adults $14 youth (3-12) free for kids under 3 (includes admission to gallery)
>Find out more about Deep Sea at the Reuben H. Fleet Science Center
Sycuan Celebrates 30 Years of Gaming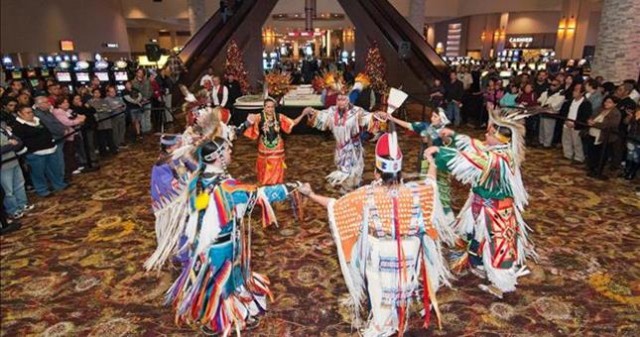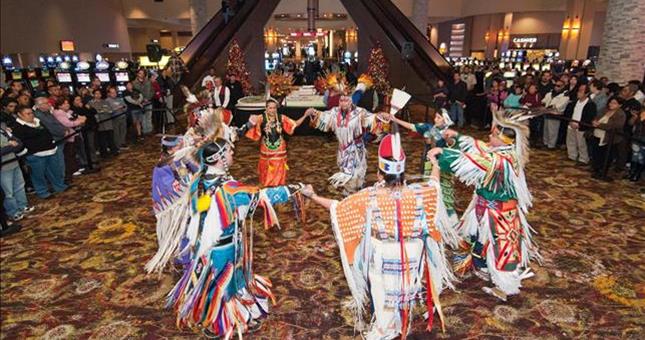 The celebratory festivities at Sycuan Casino kick-off at 10 a.m. and include Vegas-style showgirls greeting guests, free gifts for all players, hourly cash giveaways totaling $30,000, and $300,000 in "must go" Bingo payouts including two brand new BMWs. Sacred ceremonial Bird Singers and Dancers will serenade and entertain guests at 6 p.m., after which Sycuan Tribal Chairman Daniel Tucker hosts a giant cake cutting service.
Where: 5469 Casino Way, El Cajon, CA 92019
When: November 23, 2013
Time: 10 a. m – 12 a.m.
Cost: Free
>Find out more about Sycuan's 30th Anniversary Celebration
Paranormal Investigation of the Davis House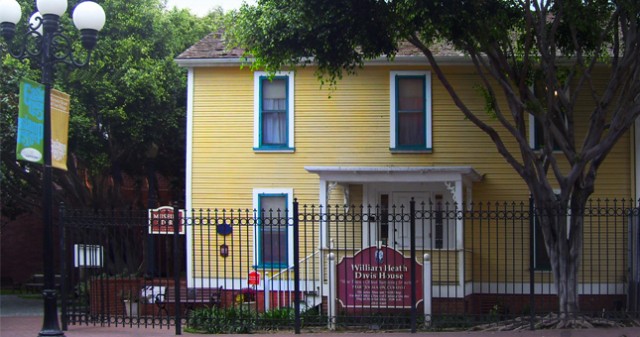 Just because Halloween is over doesn't mean that the haunting has stopped in San Diego. Amateur ghost hunters can join the pros as the San Diego Ghost Hunters take photos and video of paranormal activities inside the historic house, thought to be the Gaslamp Quaters' most haunted destination. Advance reservations are required to join this spooky research outing.
Where: 410 Island Ave, San Diego, CA 92101
When: November 23 and 24, 2013
Time: 10 p. m – 12 a.m.
Cost: $45
>Register to attend the Paranormal Investigation of the Davis House
67th Annual Mother Goose Parade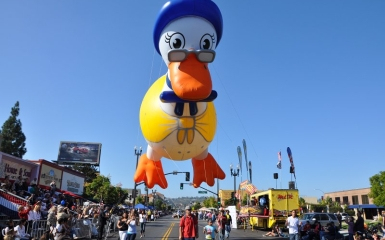 A cherished holiday tradition attracting thousands of spectators to the streets of El Cajon in San Diego's East County, the Mother Goose Parade is the largest parade in the county and also the largest of its type west of the Mississippi. The big annual holiday kick-off celebration features more than 100 colorful and exciting parade entries, including whimsical floats, marching bands and drill units, eloquent equestrians, clowns, giant helium balloons, celebrities and of course, Santa Claus.
Where:  Main Street, El Cajon, CA 92020
When:  November 24, 2013
Time:  9 a.m. – 3 p.m.
Cost:  Free
>See the details of the Mother Goose Parade
More Top Things to Do in San Diego
What will you be doing in San Diego this week? Let us know in the comments below.