One of the benefits of living in San Diego is the easy access to viewing marine life. A short trip to the beach can result in dolphin-spotting on any given day. The Children's Pool in La Jolla has the seals lounging on the beach and playing in the waves, and there are ample opportunities, ranging from free to fancy, to view the sea's gentle giants: whales.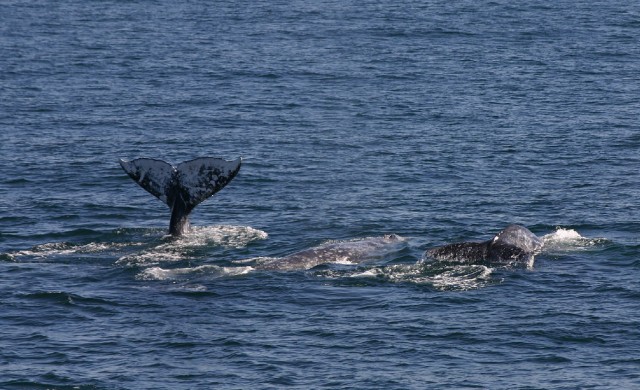 Visitors to San Diego are fortunate enough to spot whales from land and sea. Whale watching season traditionally occurs from December through April when California gray whales journey from the chilly Alaskan seas to the warm water lagoons of Baja California. It's a majestic sight to see the world's largest mammals cutting through the water and making their way south, but there are also other species of whales and dolphins that are equally as stunning that can be seen year round in San Diego. Several whale watching companies have expanded their range of sea outings, and visitors now have the unique opportunity to glimpse all types of marine life year-round on cruises out of San Diego's harbors.
In the fall and summer months, whale watching excursions also tout the opportunity to see humpback, fin and minke whales, along with frequent year-round sightings of bottlenose, pacific white-sided and common dolphins.
Depending on how much time you have, how sturdy your sea legs and how flush your budget, there's a San Diego whale watching experience for everyone.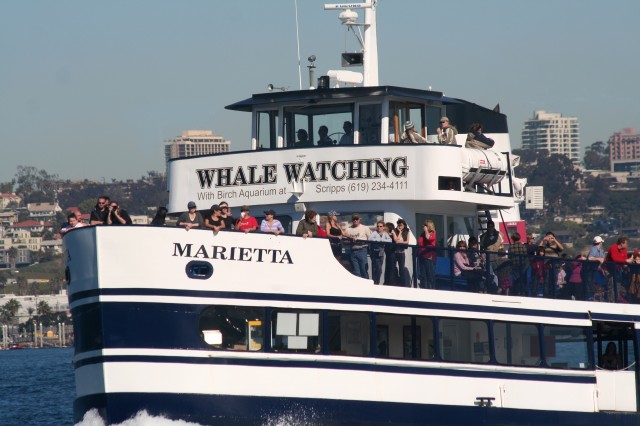 Land Lubbers can spot whales with binoculars (or great eyesight) from coastal high points like Cabrillo National Monument, located on the panoramic Point Loma peninsula, Torrey Pines State Reserve or from the Birch Aquarium at Scripps' outdoor tide-pool plaza, overlooking La Jolla's shoreline and offering an excellent vantage point for viewing the gray whale's epic journey.
If you want to set sail to try to get up close and personal with whales, there are a variety of options from regularly scheduled public cruises to private yachts and sailboat charters, to an authentic 25-ft. Navy SEAL Rigid Inflatable Boat for a group of 6 to a single-seat kayak tour.
Daily Whale Watching Excursions (December – April)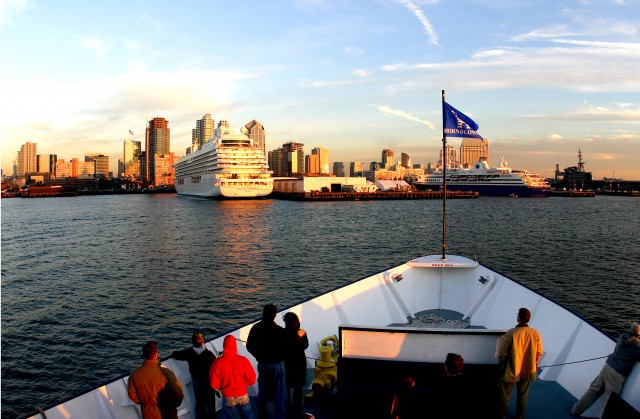 Set Sail Like Thurston Howel the 3rd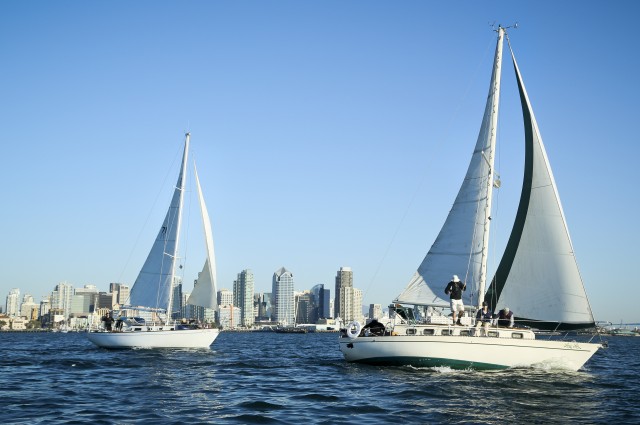 San Diego Boat Tours offers several private charter boats for you to reserve and design your own tour experience.
Seven Seas Adventures offers a large fleet of catamarans and monohulls for private charter from 3-hour cruises to overnight adventures at sea.
Adventuress Luxury Catamaran is a 60-foot yacht that can accommodate up to 48 guests, has a 75 bottle wine locker and is available exclusively for private charter.
Going Ahab Style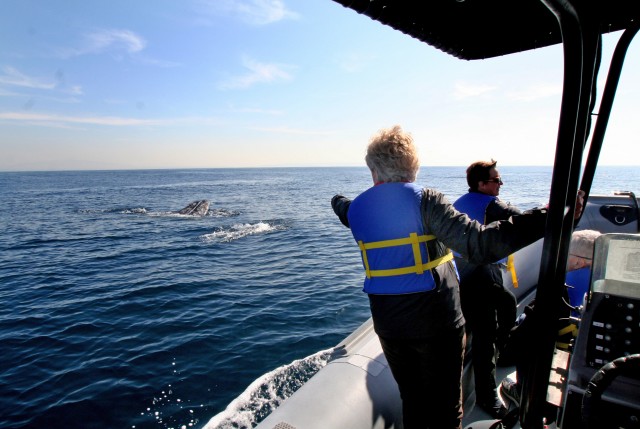 For the truly adventurous seeker of whales, take a RIB ride or try paddling out on a tour with one of La Jolla Shores kayak rental companies and get close enough to see if the giants are really that gentle up close.
What's your favorite place in San Diego to spot a spout?