The Chargers are going to the Super Bowl…is what I wish I was saying. Though my Bolts are not going this year and will certainly play in the Big Game next year (fingers crossed), there is still plenty of Sunday fun to be had here, especially for the Seattle and Denver fans "stuck" in San Diego for the big game.
Seattle Seahawks – Thrusters Lounge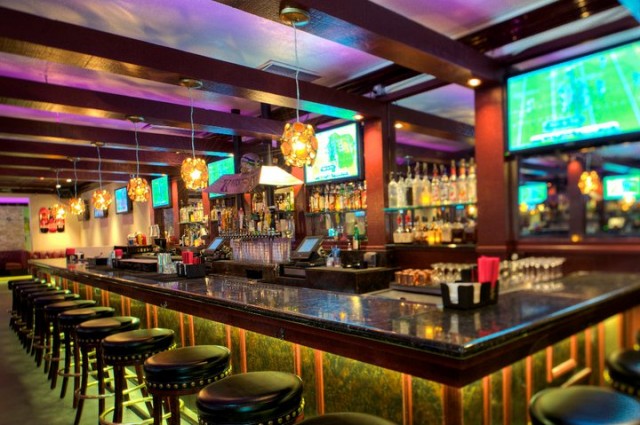 Congratulations, not only are your Seahawks going to the Super Bowl, but you get to watch them from sunny San Diego! To make sure you are high-fiving only those wearing navy blue and action green, fly on over to Thruster Lounge in Pacific Beach.
As of this posting, Thrusters Lounge has not posted any game day specials. However, I will update if they do post any.
Where: 4633 Mission Boulevard, San Diego, CA 92109
> Find out more about Thrusters Lounge
Denver Broncos – Guava Beach Bar & Grill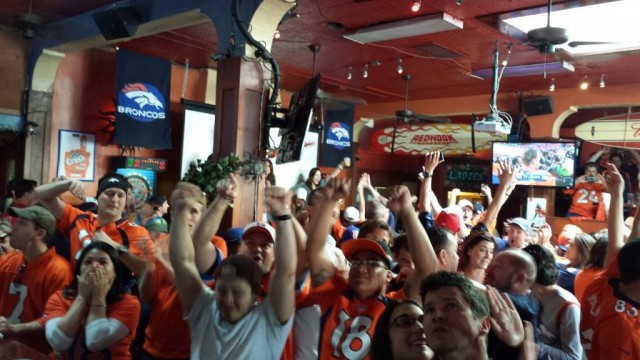 I can't believe it – there's a Broncos bar in San Diego! I kid, I kid. Those looking to don their blue and orange while cheering on Manning can find a friendly crowd at this .01 mile-high arena of strong drinks and hearty bites.
On Super Bowl Sunday, Guava Beach will get the crowd pumped up with pre-game festivities, halftime specials including $4 you-call-its and a free raffle, along with even more drink and food specials all day.
Where: 3714 Mission Boulevard, San Diego, CA 92109
> Find out more about Guava Beach Bar & Grill
Extra San Diego Super Bowl Viewing Options
Cafe Coyote – Head to Old Town to watch the big game, and the even bigger commercials, San Diego style…with a margarita in one hand, a taco in the other and flip-flops on your feet
East Village Tavern & Bowl – Cheer on either team in Downtown's East Village with over 50 HD screens, drink specials and giveaways including a giant flat screen tv
W San Diego – Watch the game with the skyline as your backdrop at the W's rooftop lounge. Depending on your affiliation, order either a AFC Punch of NFC Crush as you chow down on delicious appetizers
Amaya La Jolla – Take a walk on La Jolla's beach and then stroll on over for some of Chef Cameron Woods' game day favorites including sliders, fish tacos, spicy wings, and nachos starting at just $2
While it may not be the Chargers, who are you rooting for in Sunday's Big Game?