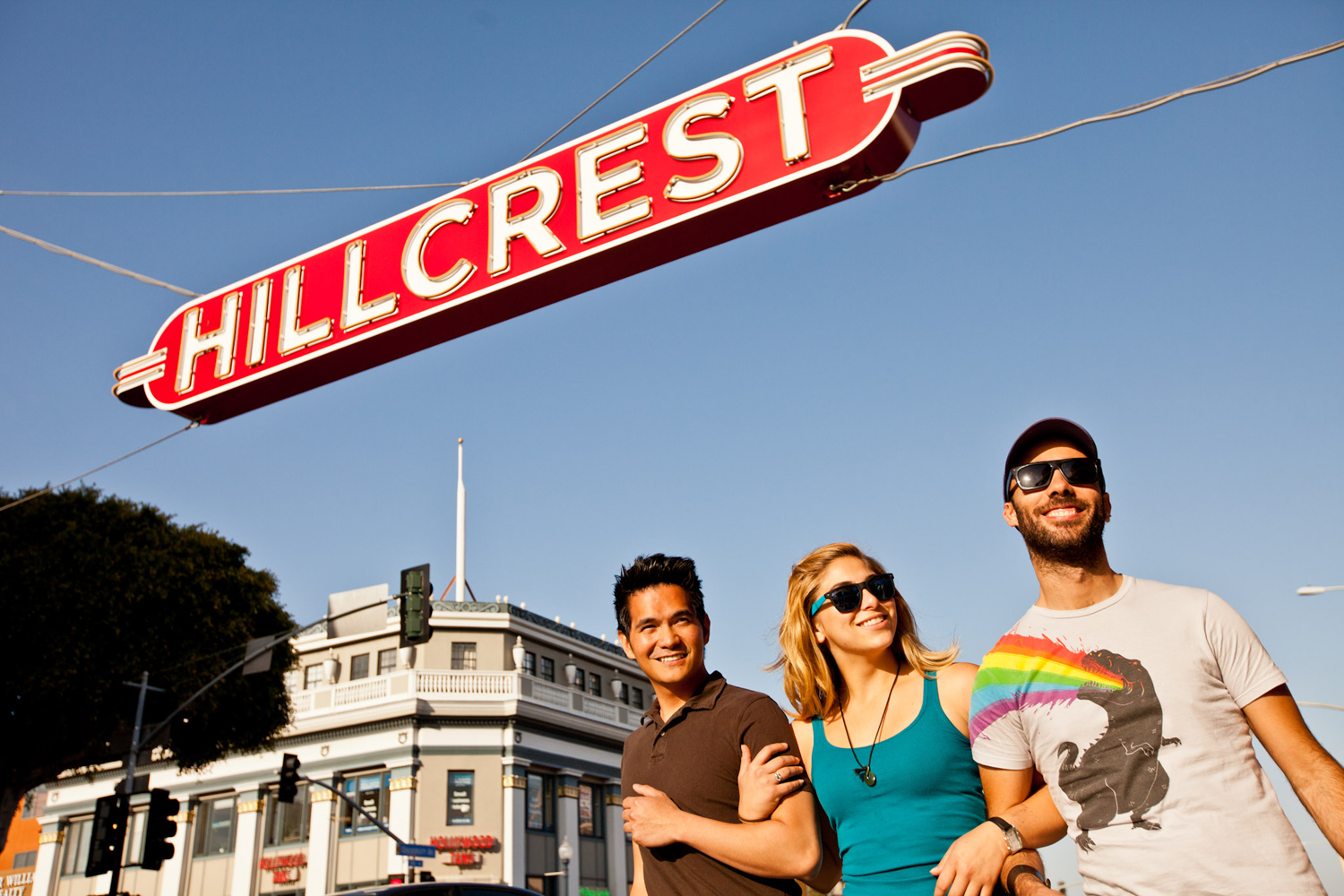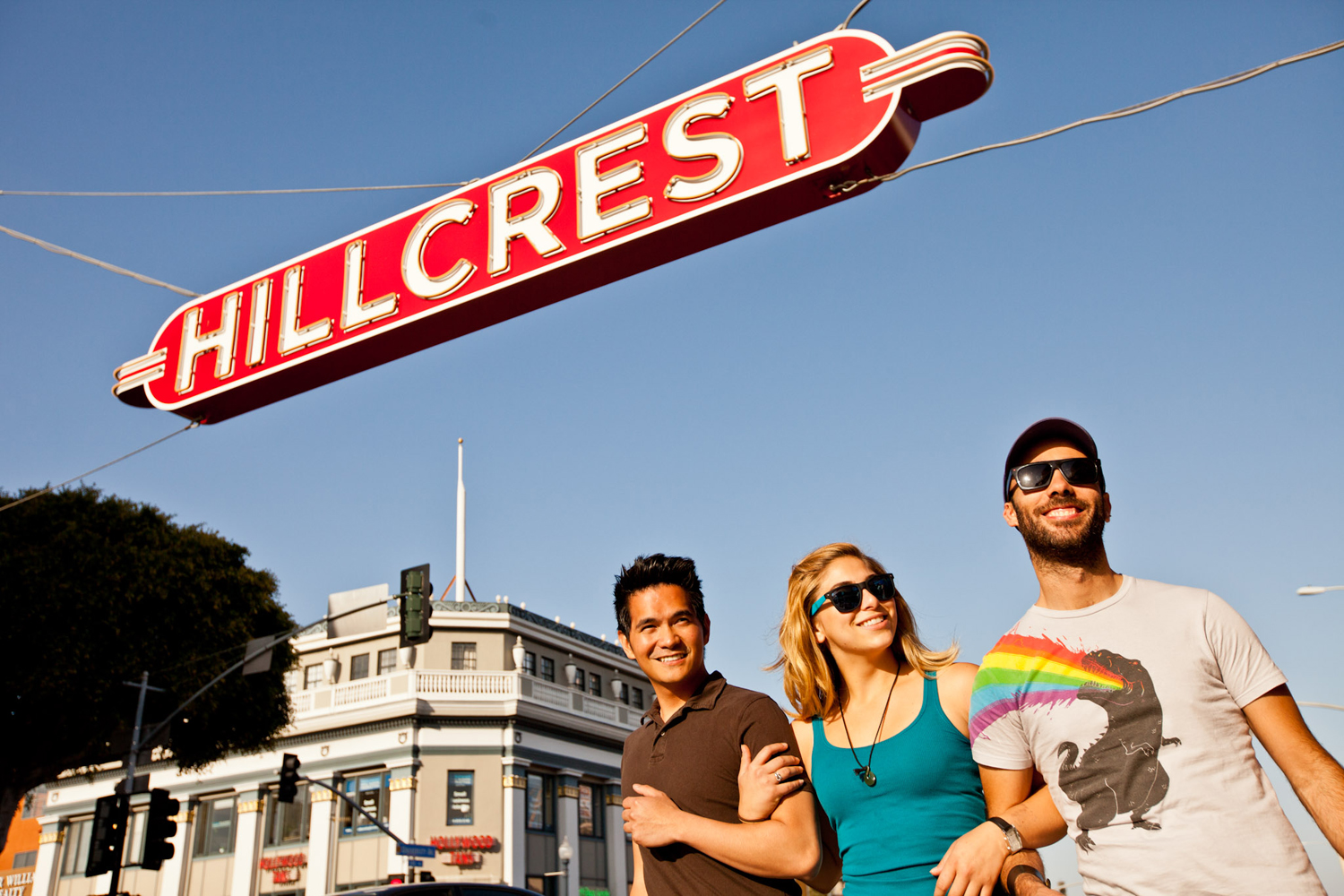 Love is in the air and for LGBT couples looking for something romantic to do this Valentine's Day, San Diego is THE place to cuddle close and feel the warmth – especially in Hillcrest, our fabulous uptown "gayborhood" located just a couple of miles from downtown.
Following are a few unforgettable places to wine and dine your significant other or special V-day date.
Start the Night with Dinner in Hillcrest

In Hillcrest, begin your heart-filled evening at the comfortably modern Heat Bar & Kitchen on Park Blvd. Amber lighting radiates to create a cozy ambiance to enjoy a menu of California fusion cuisine. The steamed local Carlsbad mussels are delish, as is the duck breast and braised lamb shank!
Another tried and true Hillcrest dining option is the chic retro-modern D Bar on 5th Ave. where comfort food based on childhood favorites will have you both smiling from ear to ear – and reaching over to sample each other's entrees! Highly recommended is the Southern Fried Belgian butter milk fried chicken with sweet potato fries. OMG 😉
After Dinner Drinks in Hillcrest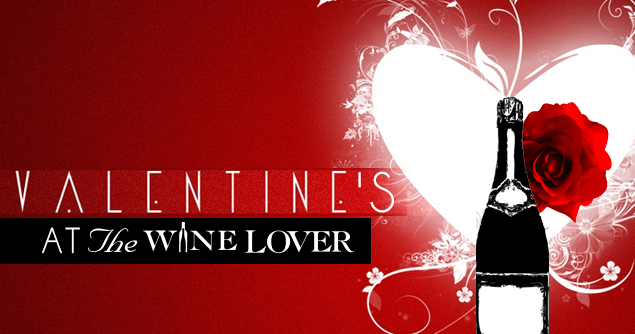 After dinner, head to The Wine Lover with its intimate little patio to toast your love as you gaze into each other's eyes. For something extra special, ask for a dessert wine flight (which isn't on the menu) to sweeten the mood.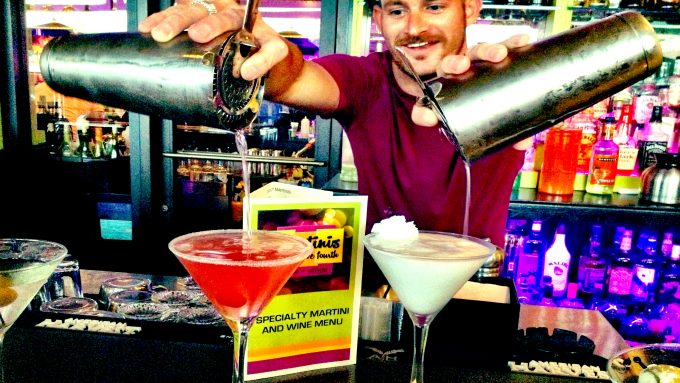 If decadent martinis or craft beer are more your style, grab a nightcap at Martinis Above Fourth or the Hillcrest Brewing Company, the "World's First Out and Proud LGBT Brewery."
Fall in Love on Coronado…or is it Italy?
Enchanting Coronado, a bridge away from downtown and Hillcrest, is gay friendly and welcoming with a renowned romantic French bistro called Chez Loma. Couples are drawn to its private candle-lit rooms and delectable French classics like Boeuf Bourguignon.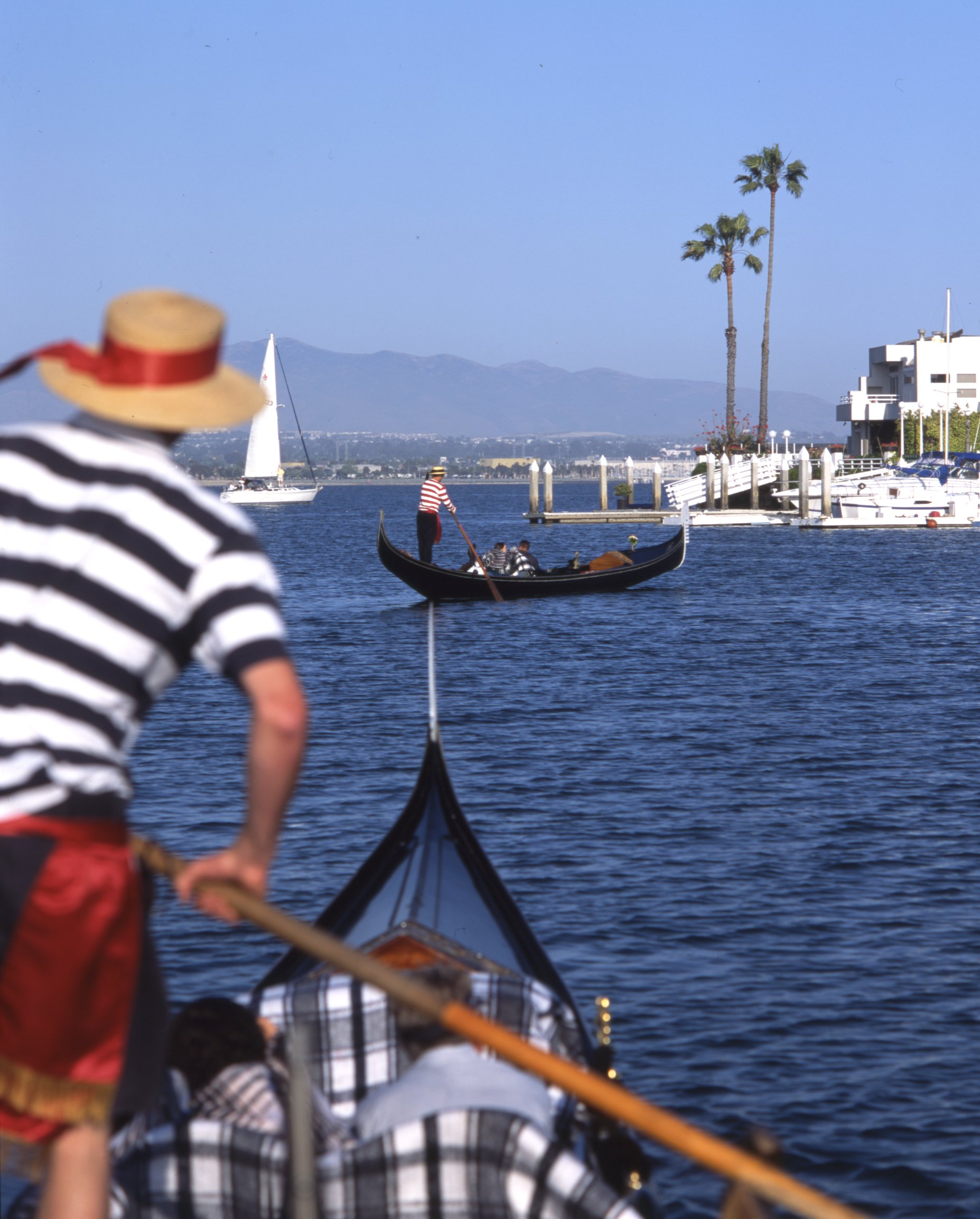 Before dinner, take a relaxing sunset gondola cruise – complete with a gondolier serenading you in Italian! – through the Coronado Cays. The Gondola Company provides chocolate-covered strawberries, and you're welcome to bring your own wine or champagne!
Make a French Connection in Downtown San Diego
In downtown San Diego, Café Chloe holds a special place in my heart as the closest thing to a night out in Paris. The café is small and charming, and they usually do something extraordinarily quaint for Valentine's Day couples, like little poetry verses you can recite to each other. Ahhh… 🙂
Book your dinner reservations now, as Valentine's Day tables fill up quickly.