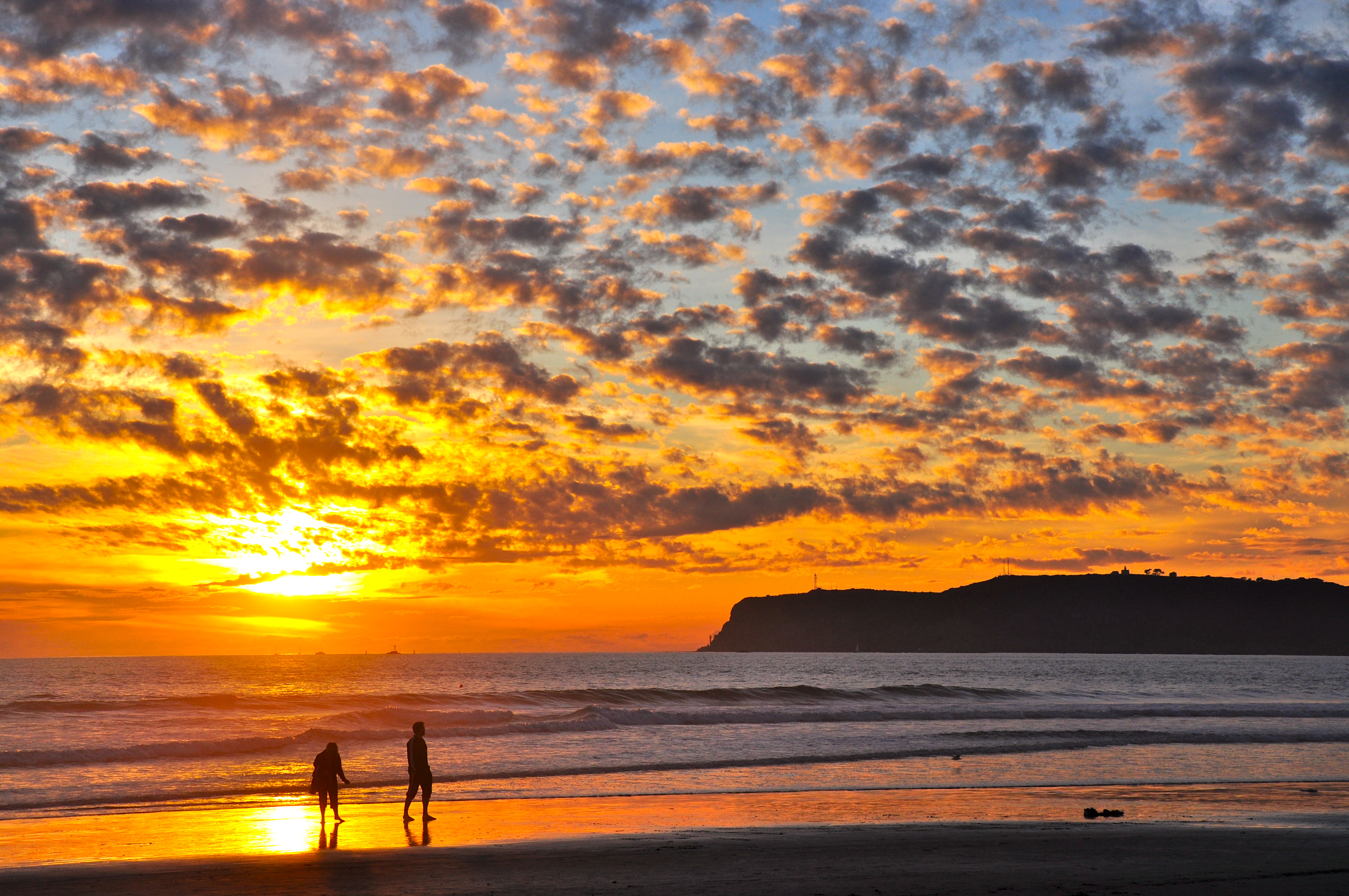 Oh Coronado, the "Enchanted Isle," how do I love thee? Let me count the ways…
OK, that's a little sappy, but I can't help it. Valentine's Day is tomorrow and love is in the air. What better time to talk about five things I really love about the Emerald City.
1. The Restaurants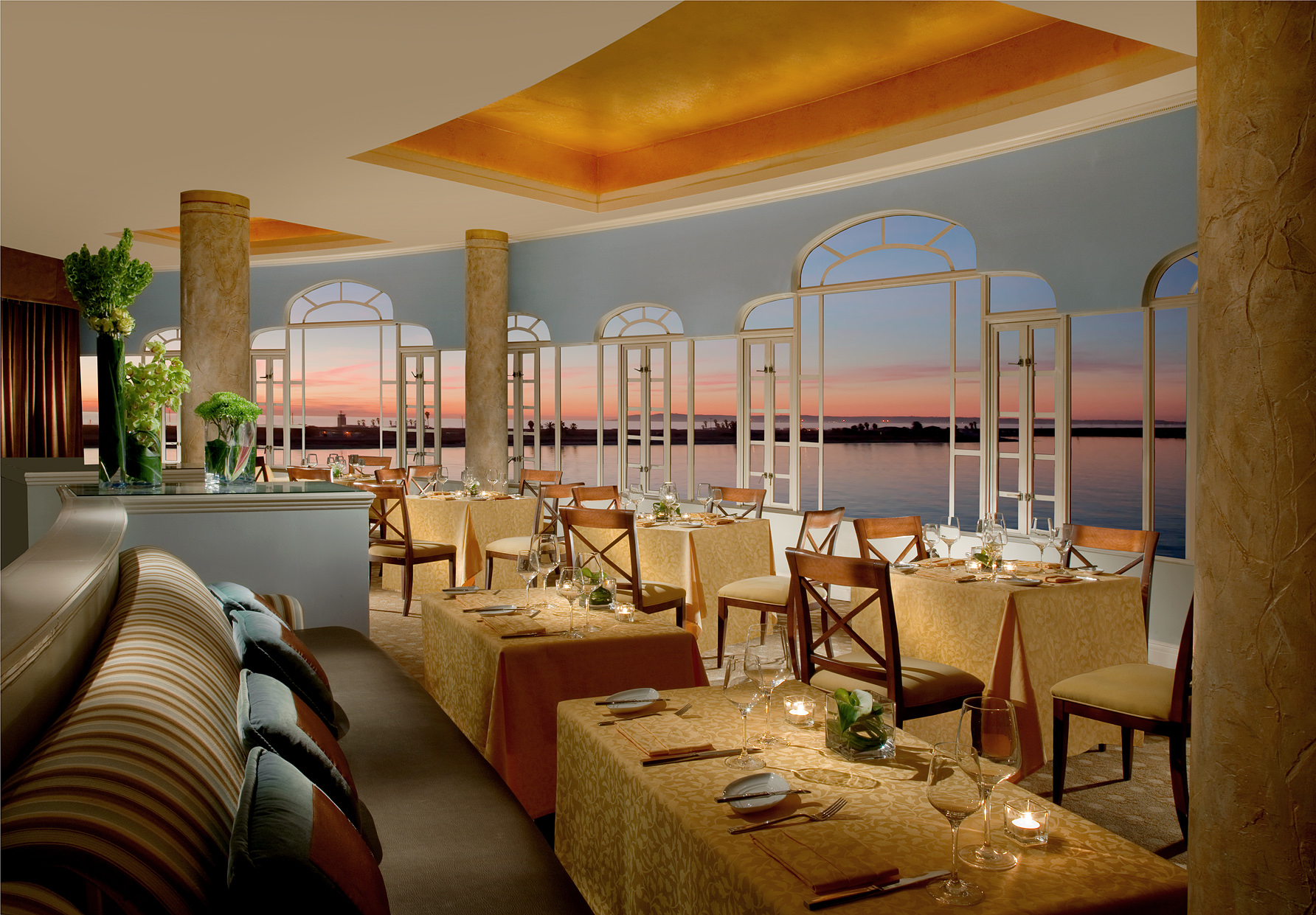 I love that Coronado was made for romantic dining, with fabu restaurants from the Pacific to San Diego Bay beckoning couples to gaze into each other's eyes over a delectable candlelit dinner. Two of my personal favs: Chez Loma, an intimate, authentic French bistro, and Mistral at Loews Coronado Bay Resort with views as phenomenal as the cuisine.
2. The Journey Around Coronado Island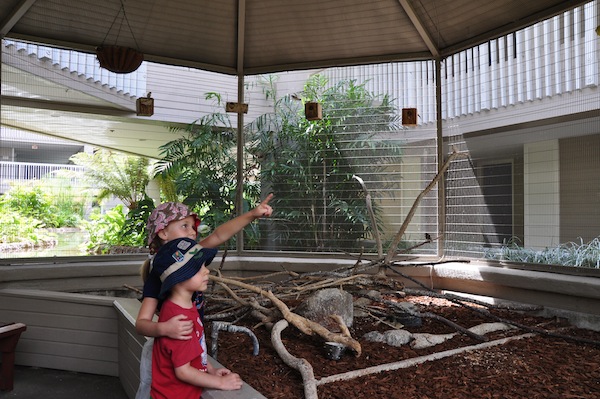 I love the joy in the journey to and around the island. The views by car from the graceful blue arch of the iconic San Diego-Coronado Bridge are second to none! You can see as far as Mexico and the 'lil Islas Coronadas (crowned islands) off the coast. Better yet, take a fun ferry ride over from downtown San Diego! Then explore the island by beach cruiser (there are bike rental shops throughout the island), Segway of Coronado or Pedego electric bike.
3. Playing in the Water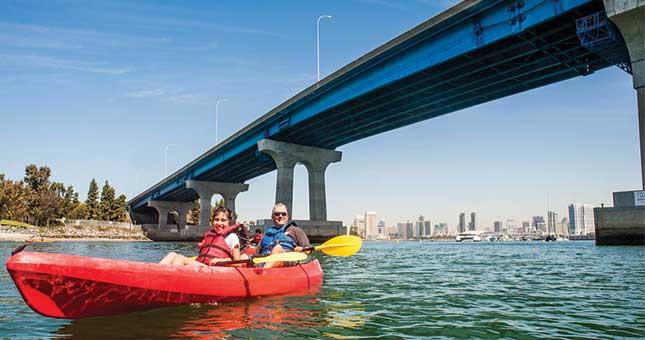 I love all the ways to play in the ocean and bay. There's stand-up paddleboarding with SUP Coronado, surfing with Coronado Surfing Academy, the new Coronado Kayak Tour, The Gondola Company's authentic Venetian gondola rides and San Diego Seaplanes, launching from the bay by the Coronado Ferry Landing!
4. The Island's Secrets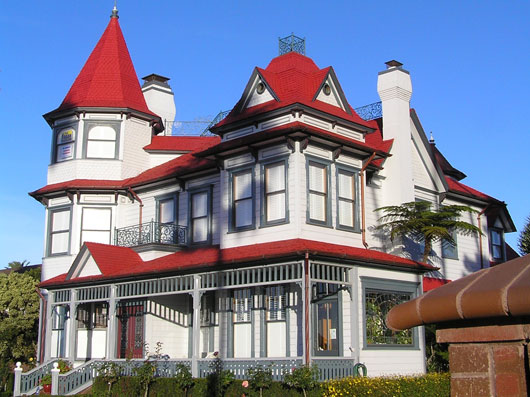 I love the "secret" sights around the island, from sand dunes on the beach that spell C-O-R-O-N-A-D-O and the flock of flamingos and aviary at Coronado Island Marriot Resort, to Wizard of Oz author L. Frank Baum's cottage on Star Park Circle, the ghost of Kate Morgan's room at the Hotel del Coronado and the "Baby Del" on Isabella Ave.
5. The Sunsets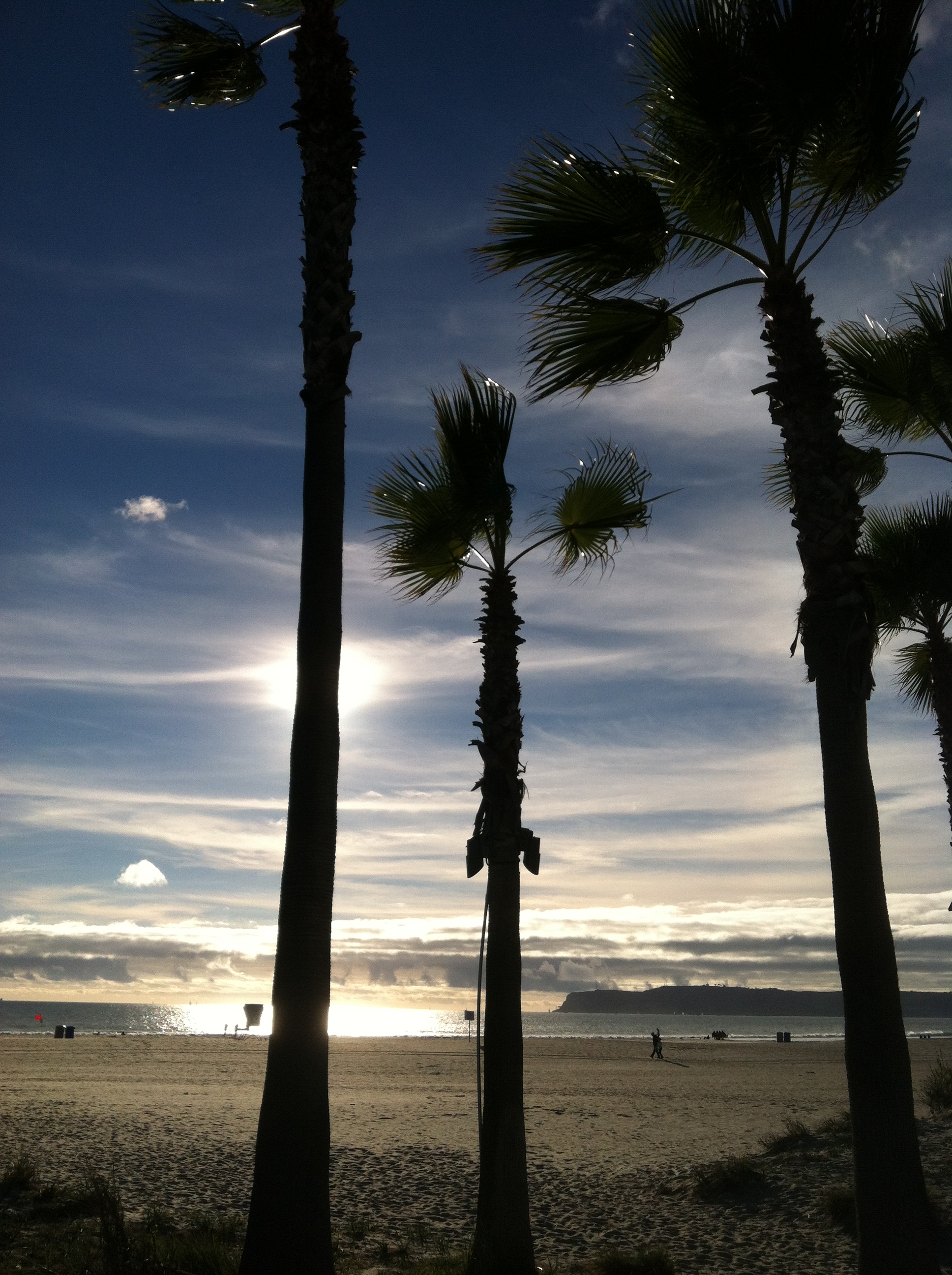 I love the stunning sunsets. I took the photo above just last weekend. No matter how many times I see the sun set in glorious hues of yellow, orange and red over the beach, it's never ceases to leave me in awe.
Coronado, what's not to love! 😉
Happy Valentine's Day! <3