San Diego may be the "Napa Valley of Beer" with over 80 craft breweries throughout the county. But did you know we have fabulous wine growing regions, especially in the foothills of <a title="Discover San Diego"s East County" href="http://www.sandiego.org/discover/east-county.aspx" target="_blank">East County.
The Ramona Valley and Warner Springs area near Palomar Mountain are beautiful regions to explore, dotted with dozens of wineries offering tastings and the natural beauty of the backcountry.
Wine in the Ramona Valley


Ramona Valley, located about 45 minutes northeast of downtown San Diego, has soils rich with granitic deposits and hilly elevations reaching 2,500 feet, providing desirable microclimates and warm summer growing seasons. Cooler ocean breezes also, surprisingly, waft this far inland to make conditions just right for grape growing.

You can find two dozen boutique wineries along Highways 67 and 78, traversing through rustic downtown Ramona and the heart of the online casino valley. A few standouts include Milagro Farm (Tasting Room open Monday-Friday: 11:00 AM to 6:00 PM), Turtle Rock Ridge (open Friday-Sunday: 10:00 AM to sunset) and Woof "n Rose (open by appointment).
Did you know: Ramona wineries are world-class and have beat French varieties in competition – magnifique!
The Ramona Valley Vineyard Association is a great resource for wine tasting, tours and more. Below is a great at-a-glance map of the area to plan your sojourn through the wine country: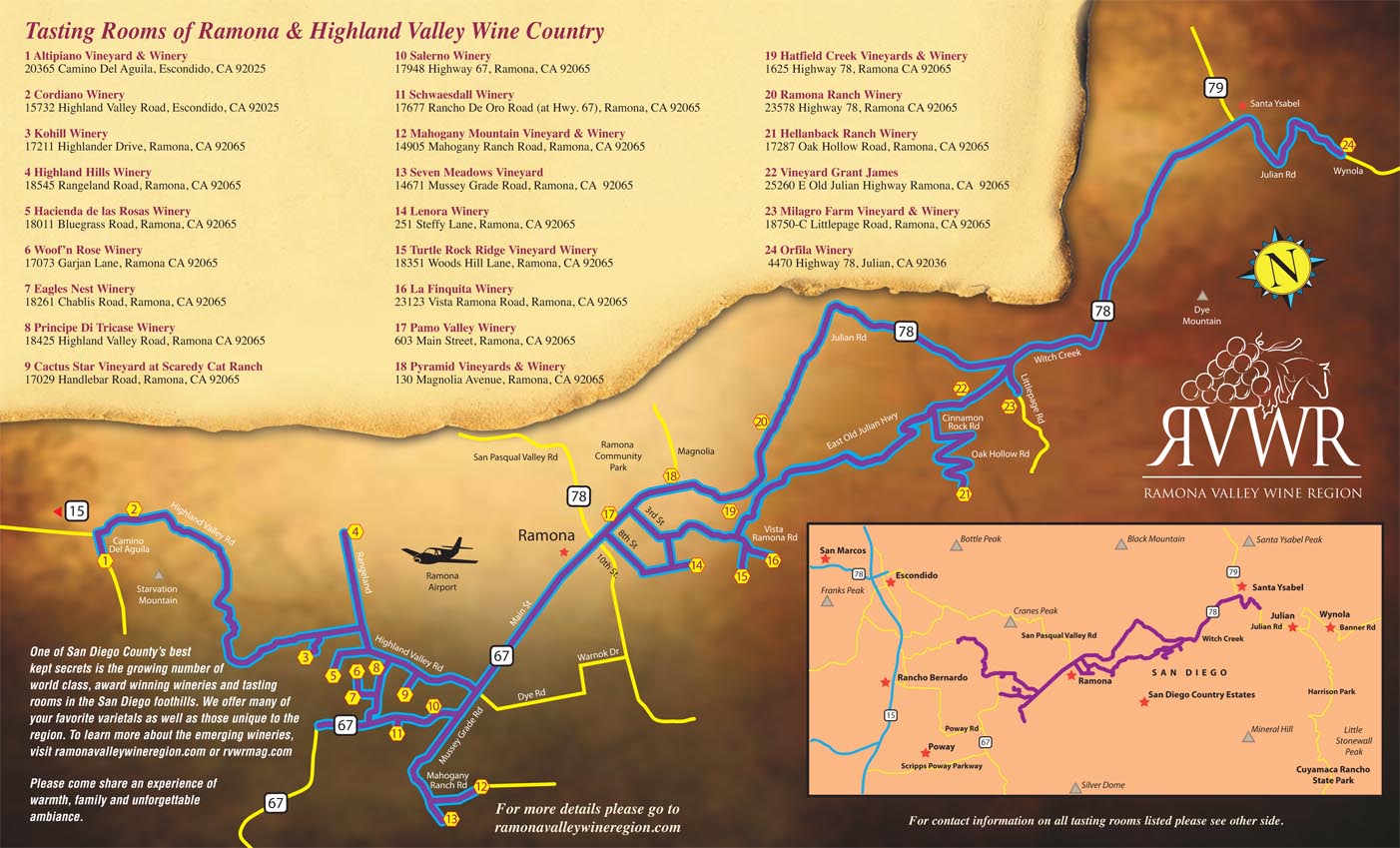 Adventures on Horseback is a fun and exciting way to go wine tasting while enjoying the scenic Ramona Valley and Ramona Grasslands Preserve, a sanctuary for hawks, eagles and other birds of prey. Some of the wineries they ride to include Turtle Rock Ridge, Hellanback Ranch, Hacienda de las Rosas, Kohill, Wolf "n Rose and Scaredy Cat Ranch (love the name!).
Warner Springs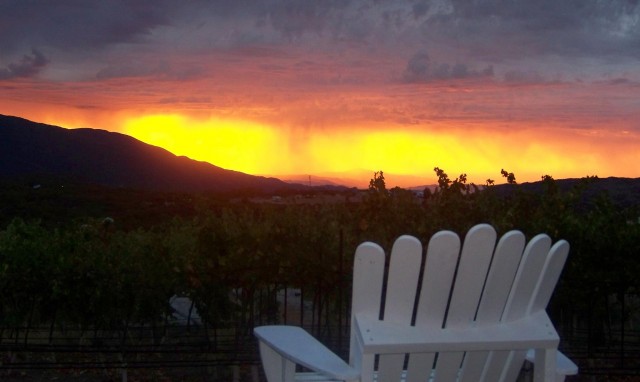 A little further to the north, Warner Springs – known for its famous hot springs – is a bit higher in elevation and home to four fab wineries along Highway 79: La Serenissima, Orrin Vineyards, Hawk Watch (featuring an incredible scenic overlook) and Shadow Mountain.
As the Ramona Valley Vineyard Association says, it's "a grape day in the backcountry" – and I couldn"t agree more!
See you in East County. Cheers! 🙂