The rain storms have passed and San Diego is back to its fabulous winter weather – sunny with a chance of perfect!  Check out some great things to do this week:
Fat Tuesday: San Diego Mardi Gras Parade & Celebration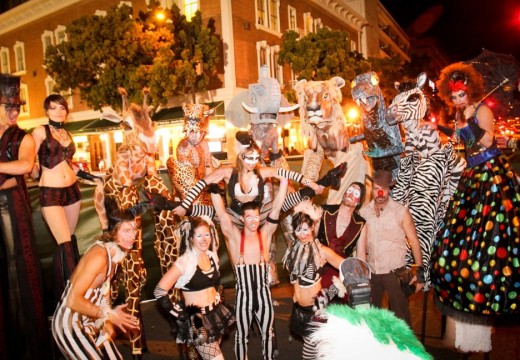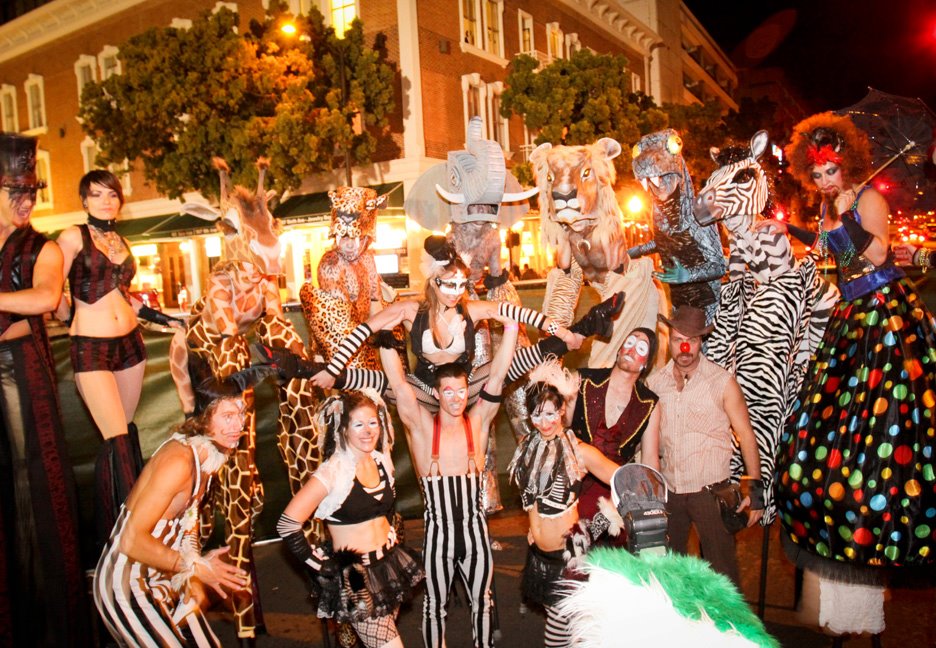 Those who think only NOLA knows how to celebrate Fat Tuesday have clearly never been to San Diego's Gaslamp Quarter for Mardi Gras. The biggest block party of the year features 22 city blocks with 3 main stages and 3 satellite stages, a DJ appearance by Snoopadelic, and a parade for more than 30,000 revelers.
Where: Market Street & 5th Avenue, San Diego 92101
When: Tuesday, March 4, 2014
Cost: $35-75
>Find out more about the San Diego Mardi Gras Parade & Celebration

A Side-Splitting Night of Comedy with TJ Miller
He's been named one of Variety's "Top 10 comics to watch", and that's for a good reason.  His unique delivery of jokes and perspective on current affairs will leave you rolling in the aisles. Aside from a genuinely funny persona, his comedy is smart and on-the-edge.  You may recognize him from various TV and film appearances including Seeking a Friend for the End of the World with Steve Carrell, and Rock of Ages opposite Tom Cruise!  Watch him in the Moto X "Lazy Phone" commercial above for a quick laugh!
Where: The American Comedy Company, 818 B 6th Ave, San Diego, CA 92101
When: Thursday, March 6 – Saturday March 8, 2014
Cost: $24
>Read more about TJ Miller and American Comedy Company
Run with the Best: 3rd Annual San Diego Half-Marathon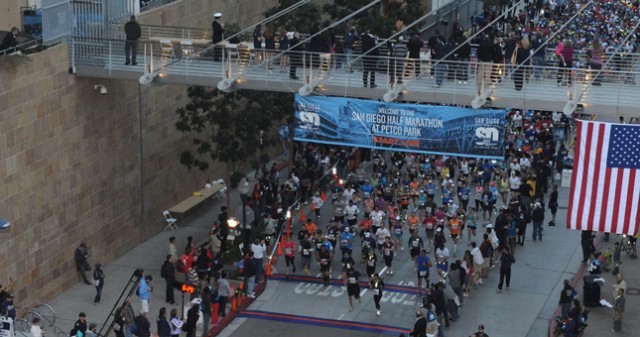 Grab your runnin' shoes and enjoy the scenic beauty of San Diego along this 13.1 mile course though the city. This fantastic course begins at Petco Park under the Omni San Diego Hotel Sky Brige and winds throughout America's Finest City. Enjoy spectacular views of San Diego Bay, Liberty Station, neighborhoods including Mission Hills and Hillcrest, and a final downhill stretch along Balboa Park. And what better way to finish than a block party at the historic Gaslamp Quarter! You can also participate in less rigorous events including the 2-person relay (you and a partner complete the race together) and a 5k for all ages.
Where: Varies – Runners, see your final registration instructions for meeting points.
When: Sunday, March 9, 2014
Cost: 5k – $45; Relay – $80; Half Marathon – $109
>Find out more about the San Diego Half Marathon
9th Annual Cherry Blossom Festival in Full Bloom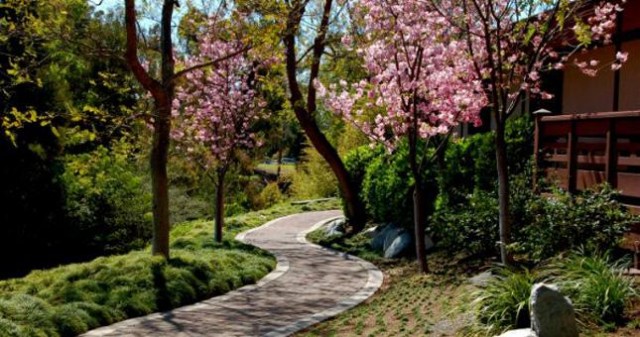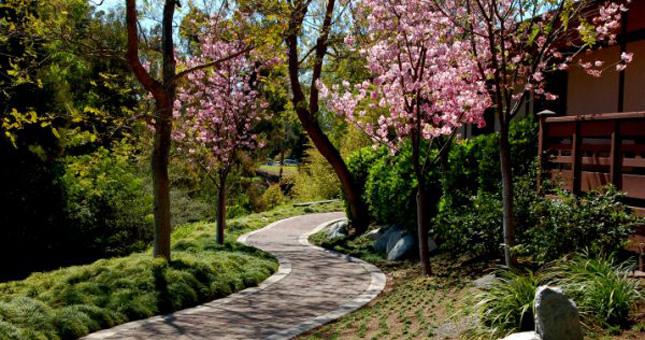 Winter may not officially end until March 19th, but in San Diego, the colors of spring bloom earlier than most parts of the country. Be part of the Japanese tradition of hanami, which means "enjoying the beauty of the Cherry Blossoms."  For the eighth year, the Japanese Friendship Garden invites guests to stroll along the picturesque paths featuring more than 150 cherry trees. Cultural performances, samples from the Sapporo Beer Garden, authentic Japanese street food, and activities for the entire family round out a memorable day in Balboa Park.
Where: Balboa Park, 2215 Pan American Way E, San Diego, CA 92101
When: Sunday, March 9, 2014
Cost: $6 adults; $5 Seniors, Military, Students; Kids under 6 free
>Find out more about the 9th Annual Cherry Blossom Festival
San Diego Opera Presents a Masked Ball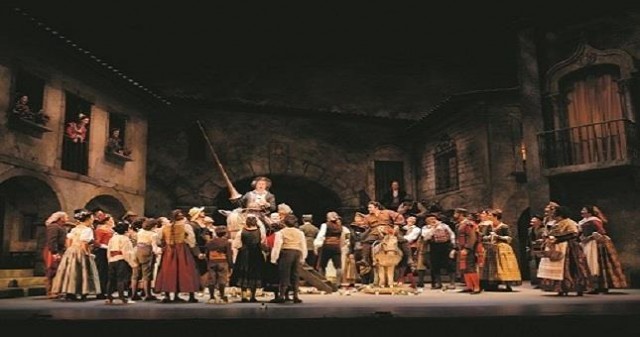 If you don't speak Italian, that's just fine.  Supertitles are projected in English above the stage for a complete translation during the show. Plus, the music alone is worth the price of admission. Giuseppe Verdi's A Masked Ball is the story of friendship, love, jealousy and cold-blooded murder – all told through spectacular sets, award-winning music, and of course, legendary operatic ballads. With an all-star cast of world-renowned opera singers, the San Diego Opera production is sure to leave you cheering Bravo!
Where: San Diego Civic Theater, 1100 3rd Ave, San Diego, CA 92101
When: March 8-16, 2014
Cost: $35 – $225
>Read more about the San Diego Opera's production of A Masked Ball
La Jolla Music Society Presents SIRO-A, an Interactive Hi-Tech Performance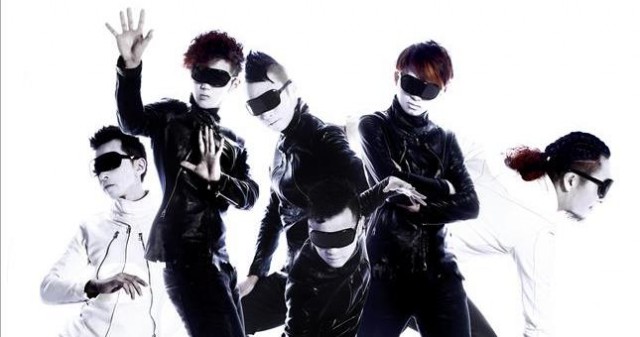 It's hard to compare this unique act to anything else on the planet. To say that they are Japan's answer to the out-of-this-world vaudeville troupe, Blue Man Group, might be a close start. Fusing visual effects, mime, dance, puppetry, and a rockin' electro soundtrack, SIRO-A is a collaborative show from six talented performers who interact with technology like you've never seen before.  Lasers, animation, and video projection are just some of the enhancements you'll see when the lights go down this Sunday!
Where: La Jolla Music Society, 868 Fourth Ave, San Diego, CA 92101
When: Sunday, March 9, 2014
Cost: $27 – $67
>Read more about the innovative group SIRO-A
More Top Things to Do in San Diego