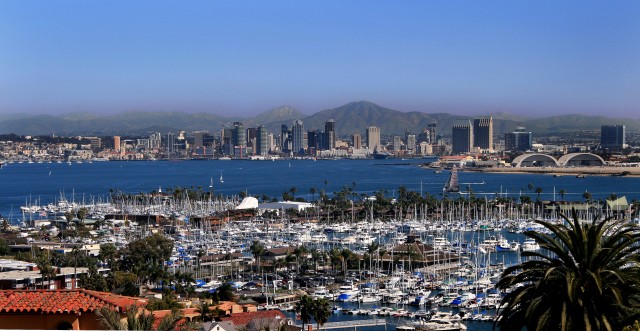 Spring is here and there's no better time to make a splash on San Diego Bay – also called the "Big Bay" –  with its treasure trove of attractions, tours, events and cool points of interest.
Following are my top 5 to Try:
1. The Port of San Diego's Annual Day at the Docks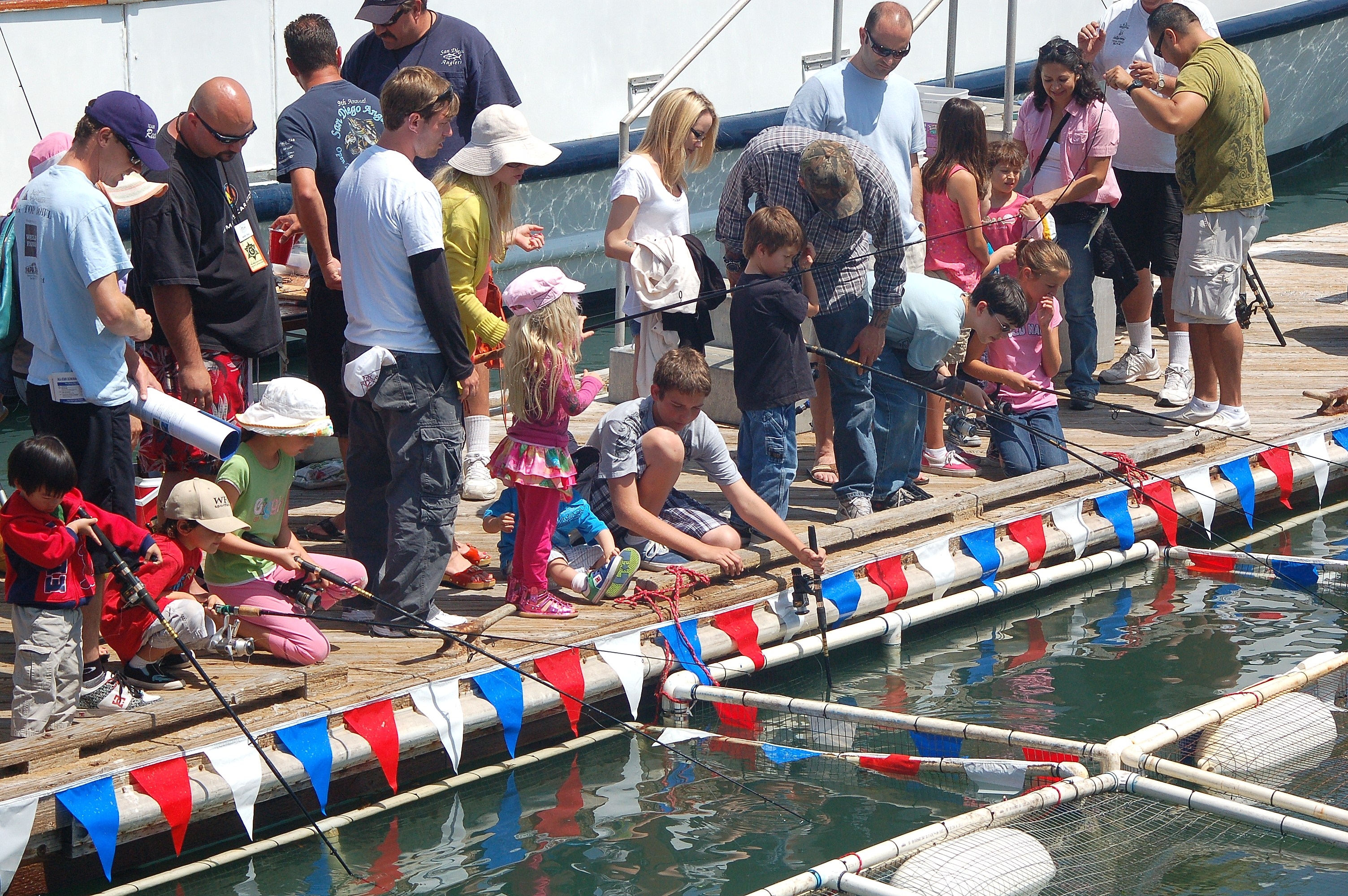 The Port of San Diego's Day at the Docks celebration in April is the West Coast's largest public sportfishing celebration – and the official start of Southern California's popular spring saltwater fishing season. Festivities at American's Cup Harbor include over 200 maritime exhibits, live entertainment, a casting competition, captains' dunk tank, free fishing and kids art areas. It's fun and free!
2. The San Salvador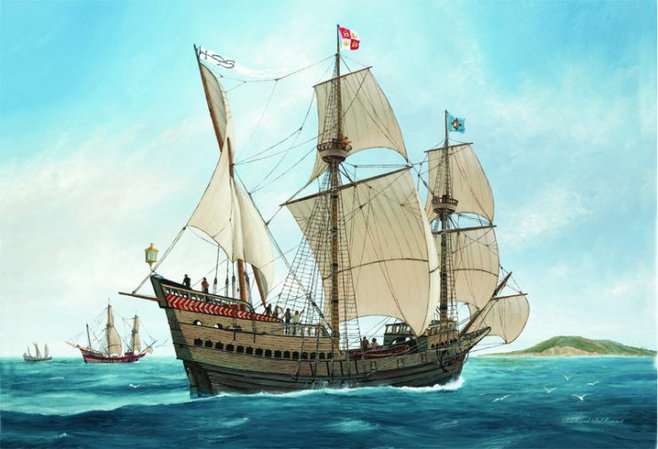 Did you know: in 1542 European explorer Juan Rodriguez Cabrillo sailed aboard his ship, the San Salvador, and reached "a very good enclosed port" naming it "San Miguel." Today we call it San Diego Bay and visitors can step back in time to check out the Maritime Museum of San Diego's building of a full-sized, fully functional, historically accurate replica of Cabrillo's flagship, the San Salvador. The framing is nearly complete and it's easy to imagine the ship that she will become. Ahoy!
3. The Living Coast Discovery Center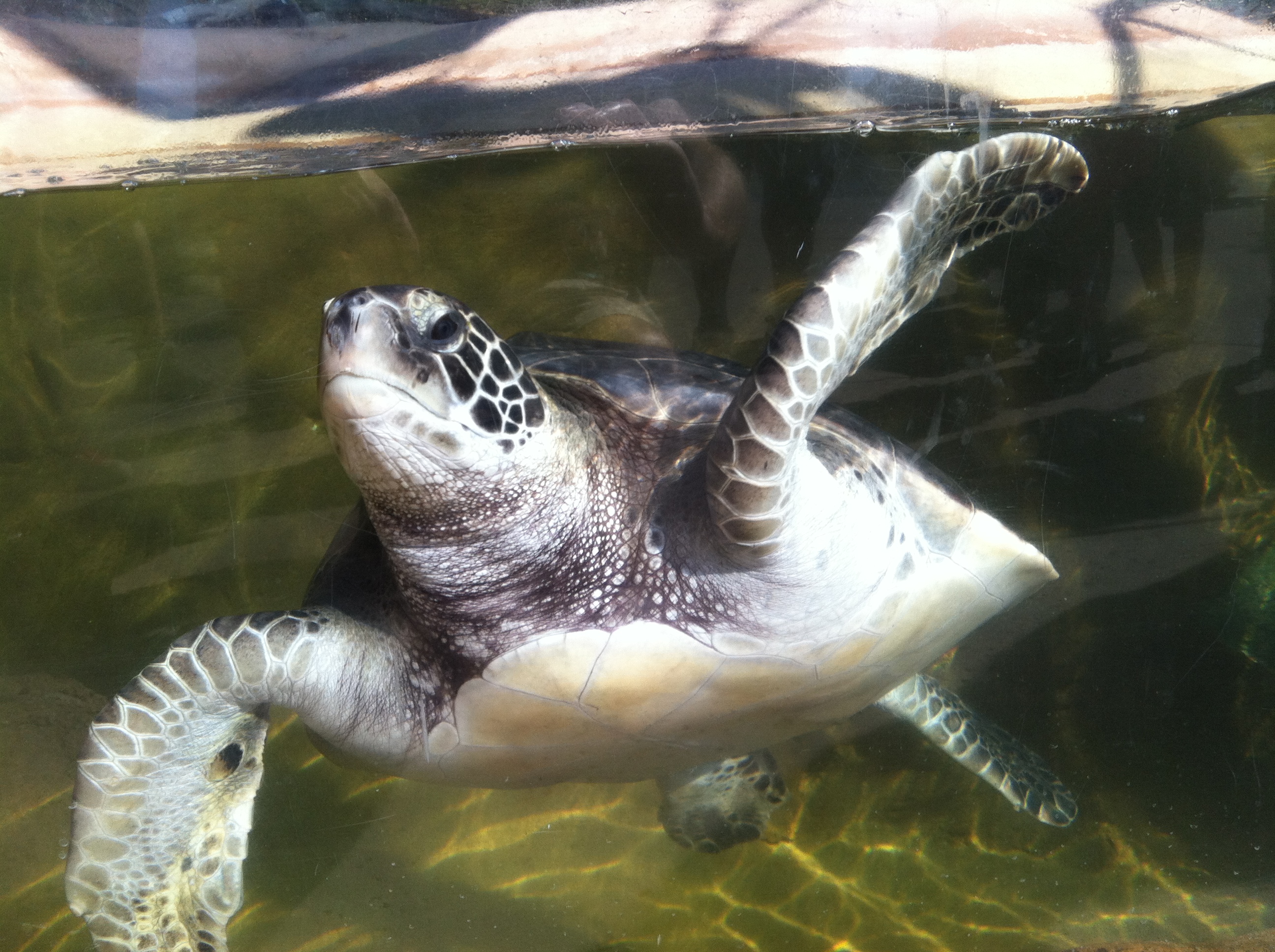 The South Bay city of Chula Vista is home to one of my favorite attractions for up-close animal encounters: the Living Coast Discovery Center. You can see endangered green sea turtles (tip: go during feeding time!), leopard sharks, friendly stingrays (minus the stingers so you can pet them!) and magnificent birds like falcons and burrowing owls. The observation tower and hiking trails afford picturesque views of the surrounding wetlands and bay.
4. Seeing the Big Bay…While on the Big Bay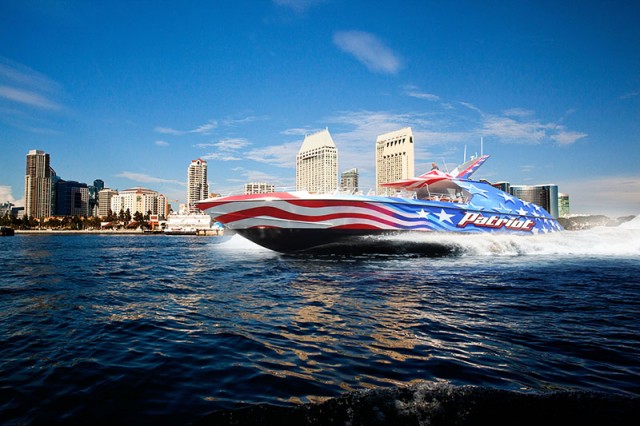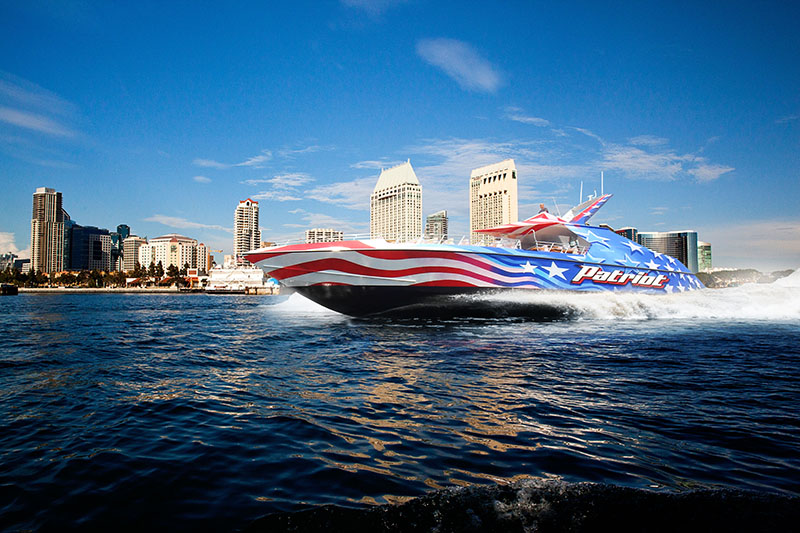 Water activities abound on the bay, from the affordable Coronado Ferry ride, to narrated harbor tours (on Flagship and Hornblower), SEAL Tours, whale watching excursions, kayak tours (including San Diego's only urban kayak adventure), Jetpack America rides (you too can fly like a superhero!) and two new thrilling, turbo-charged boat rides (the Sea Rocket and Flagship Patriot). Let's make some waves!
5. Headquarters at Seaport District

Foodies and shoppers are in for a treat at the new Headquarters at Seaport District, located in San Diego's former Spanish-style police headquarters (pose for pix in an actual jail cell). Nosh on gourmet tacos at Puesto or grab a slice at Pizzeria Mozza, Chef Mario Batali's first foray into San Diego's dining scene. Shop-portunties include local surf photographer Aaron Chang's Ocean Art Gallery and Kitson, a celebrity hot spot and go-to fashion boutique dedicated to pop culture.
Pick your own adventure and discover the many wonders of San Diego's Big Bay this spring! 🙂