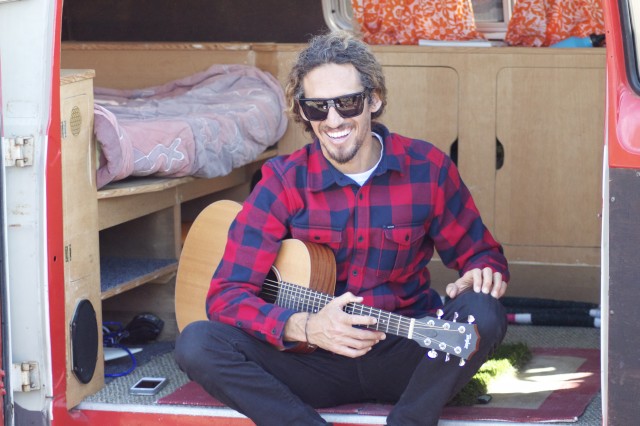 Though he was born in Australia, Rob Machado is a San Diegan through and through. This professional surfer has been in the water all over the world, but he still loves surfing San Diego. "I've been a lot of places, and there's not that many places around the world where you have an area that so compact with so many good surf spots," Rob says.
[youtube http://youtu.be/qu_RhP3XGeY]
You'll probably find Rob catching waves at Swami's beach or the Cardiff State Beach known as Seaside, but surfing isn't the only thing that Rob loves about San Diego. Check out Rob Machado's favorite things around San Diego.
Rob's Favorite Food Stops
Surfing works up a serious appetite. Fortunately, Rob knows you don't have to stray far from the beach to find good food in San Diego.
Rob Machado's Picks for Live Music
One of Rob's favorite things to do in San Diego is see live music. Try catching a show at one of his three favorite San Diego music venues.
Belly Up: According to Rob, the Belly Up is "one of the best venues for music in the world." He loves the all-wood interior, and says "it's got a really good vibe."
Spreckels Theater: Rob says one of the best live music performances he's ever seen was Bon Iver at the Spreckels Theater. "It was a very intimate setting – it was so quiet, you could hear a pin drop."
Copley Symphony Hall: Another one of Rob's favorite concert going experiences in San Diego was seeing Eddie Vedder play solo at Copley Symphony Hall. "It just gives me the chills thinking about it!"
Catch more of Rob Machado's San Diego tips, including his advice for beginning surfers, at sandiego.org/goodstuff.