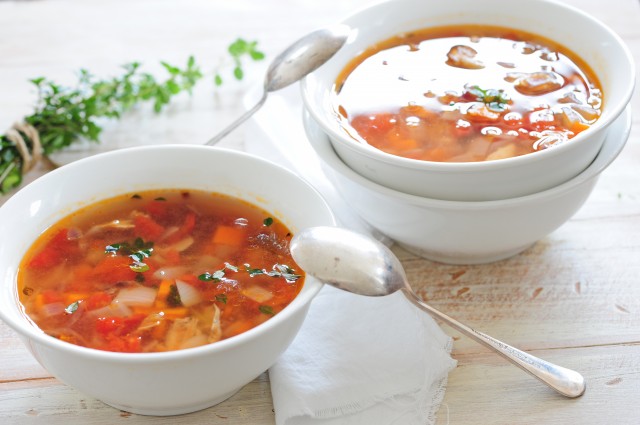 Most cultures around the world have their own native version of soup or stew, and San Diego eateries offer a global spectrum of choices. For instance, the growing popularity of Vietnamese pho makes it the latest cross-cultural hit in the culinary world. There are an amazing number of delicious pho and Thai and Japanese ramen and udon soup restaurants in San Diego. There are so many choices that this blog is not even going to address the Asian soup camp – we'll save it for another blog.
Here are some of my favorite soups in San Diego.
Lourdes Chicken Soup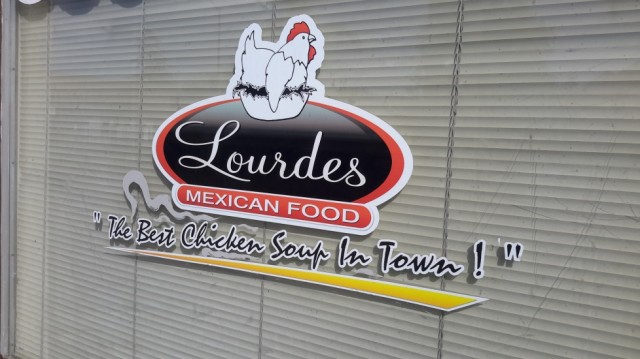 I was lucky enough to grow up a couple of miles from "the best chicken soup in town" as the claim goes. Now there are three locations, including two (the original) in Escondido and a newer store in Encinitas. Lourdes serves a simple chicken and rice soup, and the simplicity is what makes it so good; that, and the generous pieces of shredded chicken, slices of fresh, ripe avocado, sprinkles of onion and cilantro on top; served with warm corn or flour tortillas. Delicioso!
Where: 650 S. Escondido Blvd, Escondido, CA
> Find out more about Lourdes Chicken Soup
Spike Africa's Clam Chowder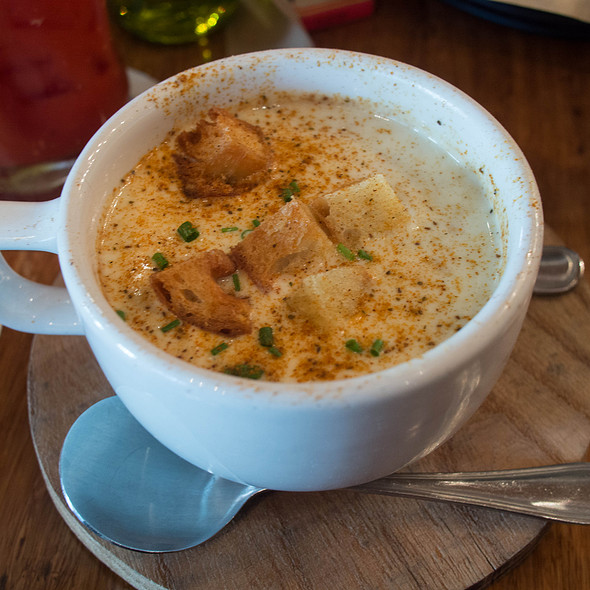 Served in a large mug with big chunks of russet potatoes but proportionately large pieces of sea clams and celery too, this traditional white chowder takes the edge of "winter" off in San Diego on the rare occasion it dips below 60. Topped with fresh made croutons that begin to "melt" in a not too creamy soup for the perfect bite, Spike Africa's downtown fish joint knows how to please when it comes to the chowder.
Where: 411 Broadway, San Diego, CA 92101
> Find out more about Spike Africa Fresh Fish Grill & Bar
Ironside Fish & Oyster's Clam Chowder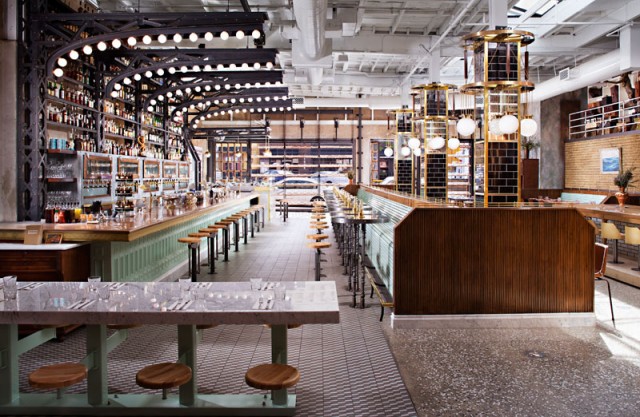 So I was all set with Spike Africa's clam chowder being top of my list, until I tried the white clam chowder at the just-opened Ironside Fish & Oyster in Little Italy. This version is creamier and more blended than the chunky goodness of Spike's clam chowder. It also was very rich in the best possible way (like buttah), including leeks, onions, garlic, summer clams and sunburst clams, with just the perfect amount of clam flavor so as not to overpower the chowderishness of the soup base. The two items that put it over the top were the bacon and homemade nori cracker.
Where: 1654 India St, San Diego, CA 92101
> Find out more about Ironside Fish & Oyster
D.Z. Akin's Matzo Ball Soup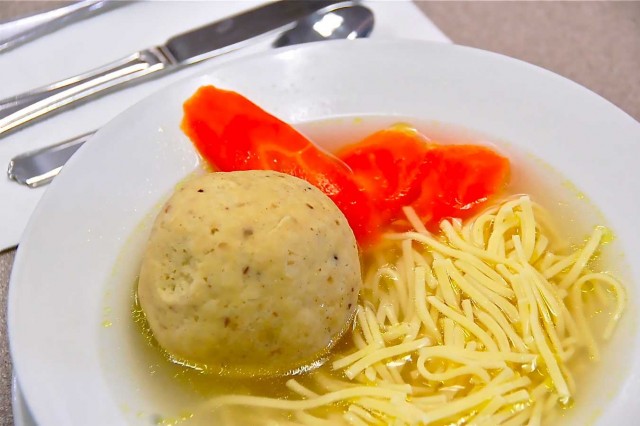 Better than Bubbie's with a matzo ball the size of a baseball and generous portion of noodles (if you like it that way). This Jewish deli in the College area does it all the old fashioned way, including pastrami sandwiches that overflow with meat and bakery cases filled with Old World-style goods such as rugalach and Hamentashen.
Where: 6930 Alvarado Road, San Diego CA 92120
> Find out more about D.Z. Akin's
The Blind Burros' Pozole
In February, downtown's The Blind Burro's Chef Sara Polczynski won a taco TKO competition facing off against six local chefs, one of the most delicious events my family and I had the pleasure (along with the rest of the dining public) to judge. But by chance, I ordered a bowl of pozole as an appetizer one evening, not realizing the heartiness and generous portion would make the pozole my meal. Chef Polczynski's own recipe uses roasted tomatillos as the base along with sautéed onions, celery and garlic. Toasted oregano, cumin and ancho chile powder are added with hominy, homemade chicken stock, and finished with lime juice. The soup is served with roasted chicken pieces and garnished with a lime wedge, avocado slices, diced white onion, julienned radishes and Mexican oregano.
Where: 639 J Street, San Diego, CA 92101
> Find out more about The Blind Burro
San Diego Soup Shoppe
If you just can't decide on what type of soup you're in the mood for, grab some friends and try lunch at San Diego Soup Shoppe. They feature at least six different fantastic soups daily. The hardest part is deciding what to have (thus the suggestion to bring some friends to share). Panini's are also fresh and made with prime ingredients; we loved the fresh basil and buffalo mozzarella on our caprese panini, but I digress. By now you know I have a thing for clam chowder, the Soup Shoppe's version has a deliciously strong clam/seafood taste and is not just milky broth. The mushrooms brie soup was pale and creamy and filling.
Where: 2850 El Cajon Blvd., San Diego, CA. 92104
> Find out more about the San Diego Soup Shoppe
Big Front Door's Mushroom Soup
My all-time favorite mushroom soup is served at Big Front Door (BFD). It has dairy but more of an earthy flavor deriving from a blend of gourmet mushrooms that have been caramelized and deglazed with lots of white wine. The catch: it's on a regular rotation of every 6-8 weeks, so it's a treat to find it on the menu. The good news is that BFD has a robust homemade soup menu; so there are always options like black bean chili, New England clam chowder, chicken tortilla, smoked turkey noodle, tomato basil bisque, French onion, loaded baked potato and corn chowder. Each has its own loyal following.
Where: 4135 Park Blvd, San Diego, CA 92103
> Find out more about Big Front Door
My Personal Favorite – Marina Kitchen's Oyster Soup
But the Best Soup I Ever Had was in February at Marina Kitchen. A small bowl as appetizer and I can't describe how a rich, creamy oyster broth could contain a crisp, battered, fried oyster inside – but it did! I even went back the next night just to order some oyster soup to go (a late night craving). Cursed again – it's not a regular menu item and is only offered on the chef's whim, should you be so lucky.
Where: San Diego Marriott Marquis & Marina – 333 W Harbor Dr, San Diego, CA 92101
> Find out more about the Marina Kitchen
Where's your favorite place for soup in San Diego? Let us know in the comments below or on Twitter, Facebook and Google+.