I'm on a "mission" (pun intended 😉 ) to find the most affordable sights, bites and places to stay in Mission Valley and share them with you for when you visit San Diego.
Find out how to win a stay in San Diego when you finish reading this post!
Mission San Diego de Alcala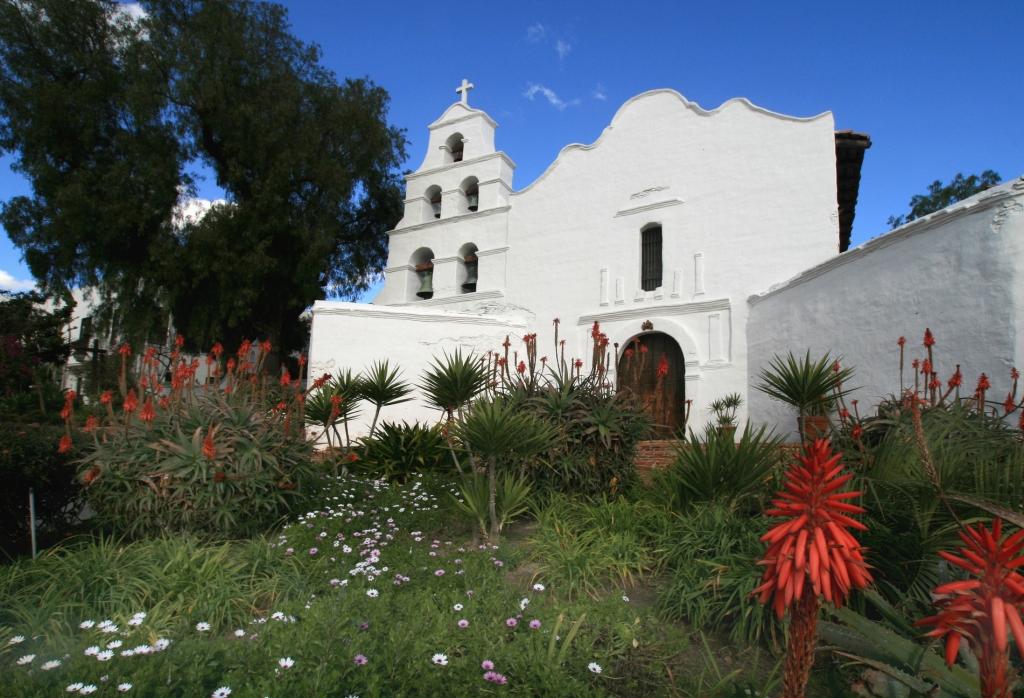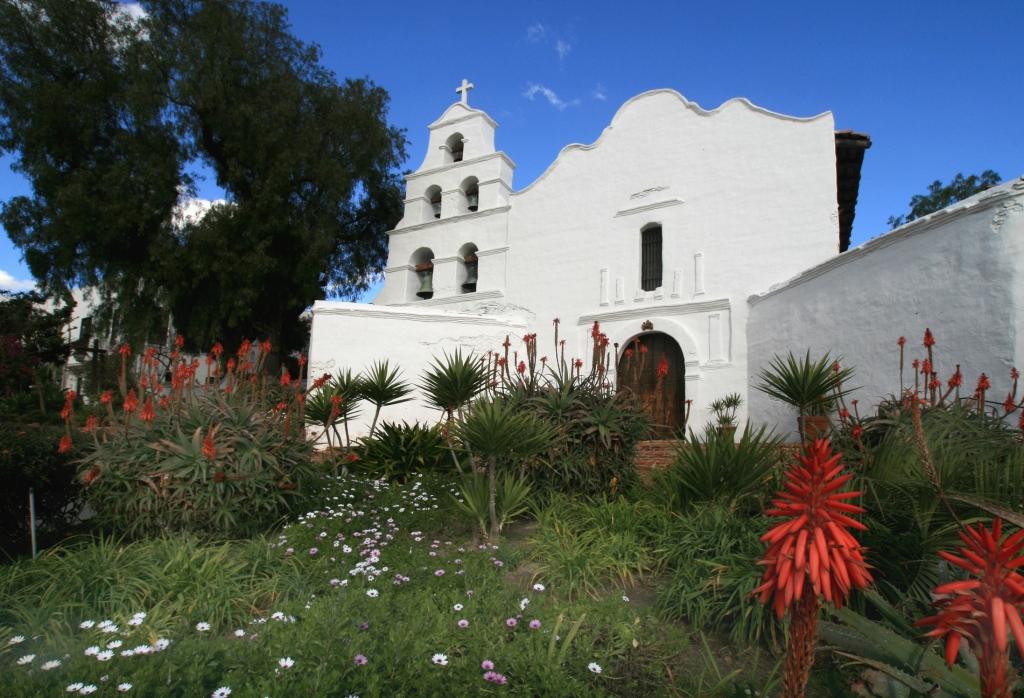 Mission San Diego de Alcala, the first in a chain of 21 Alta California missions, is our first stop. For only $3 you can visit a small museum brimming with artifacts from the mission's early years. It's pretty cool and surreal being able to step back into time to the 1770s – especially with so much modern development in the valley now. Also be sure to check out the quaint chapel, padre's quarters and stroll through the beautiful gardens, including a cool archeological dig!
Where: 10818 San Diego Mission Rd., San Diego, CA 92108
> Find out more about the Mission San Diego de Alcala
Mission Trails Regional Park
Just down the road is Mission Trails Regional Park, one of the nation's largest urban natural parks covering over 6,005 acres and featuring 42 miles of scenic trails for hiking, mountain biking, birding and rock climbing. Best of all: it's Free – everything! – including free guided nature walks every Wednesday, Saturday and Sunday at 9:30 AM. Stop by the Visitor Center to get the lay of the land.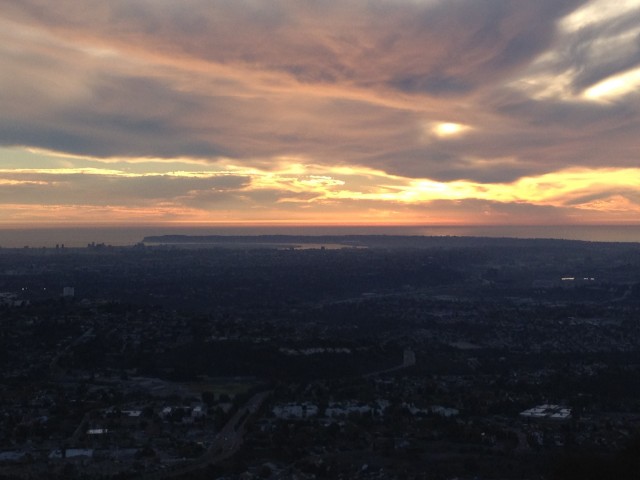 My favorite spots are the historic Old Mission Dam on the San Diego River and Cowles Mountain where you'll be rewarded with spectacular 360 degree views of all of San Diego from its 1,592 foot peak!
The San Diego River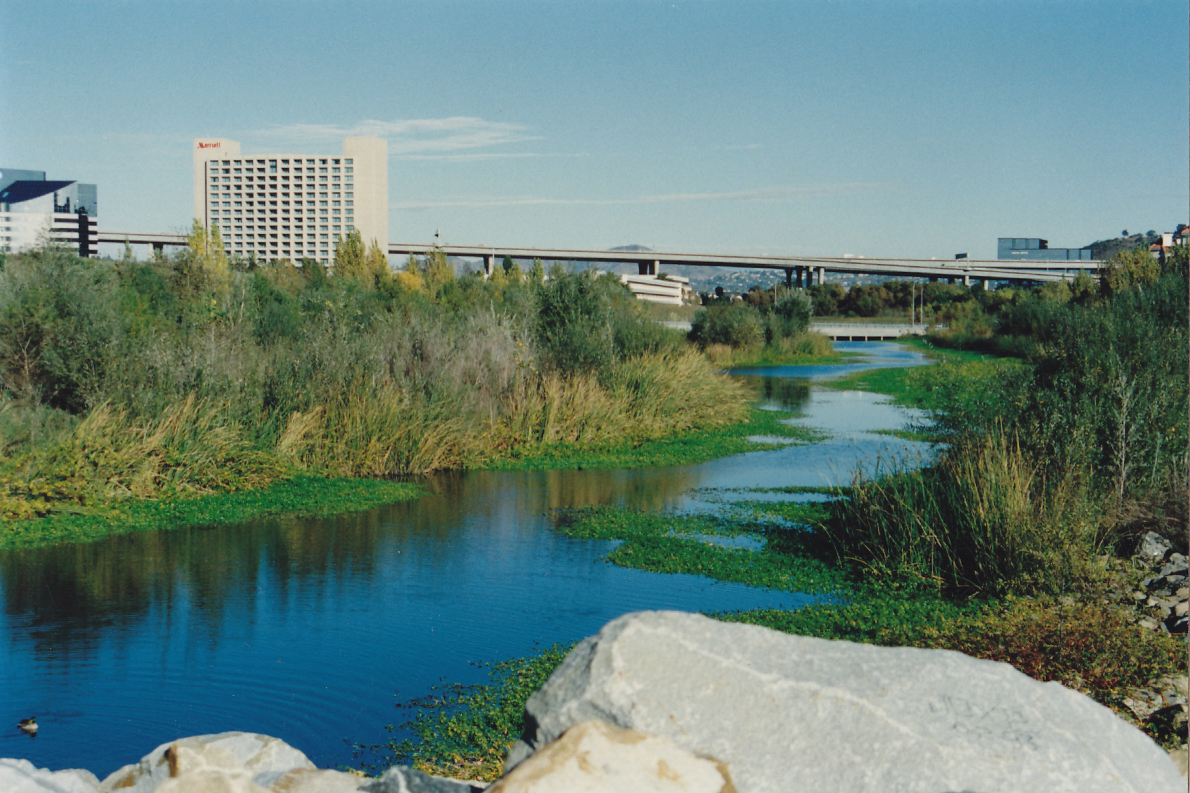 Running through Mission Valley is the picturesque San Diego River. It's sometimes hard to find through all the condos and shopping centers, but it's there. Pedestrian/bicycling paths can be found along the Mission Valley Greenway between Texas Street and Hazard Center. There's also urban kayaking, for the more adventuresome!
Mission Valley Eats
If you've worked up an appetite, at Mission Valley Center the popular new Broken Yolk Café is perfect for breakfast or brunch (recommend the eggs benedict and hash browns). Nearby Pho' Cali serves up some of the tastiest Vietnamese beef noodle soups. And for dinner, local favorite Sammy's Woodfired Pizza is yummy, as is Oki Ton Japanese Bistro, one of the best sushi bars in town!
Tiki Oasis in the Heart of San Diego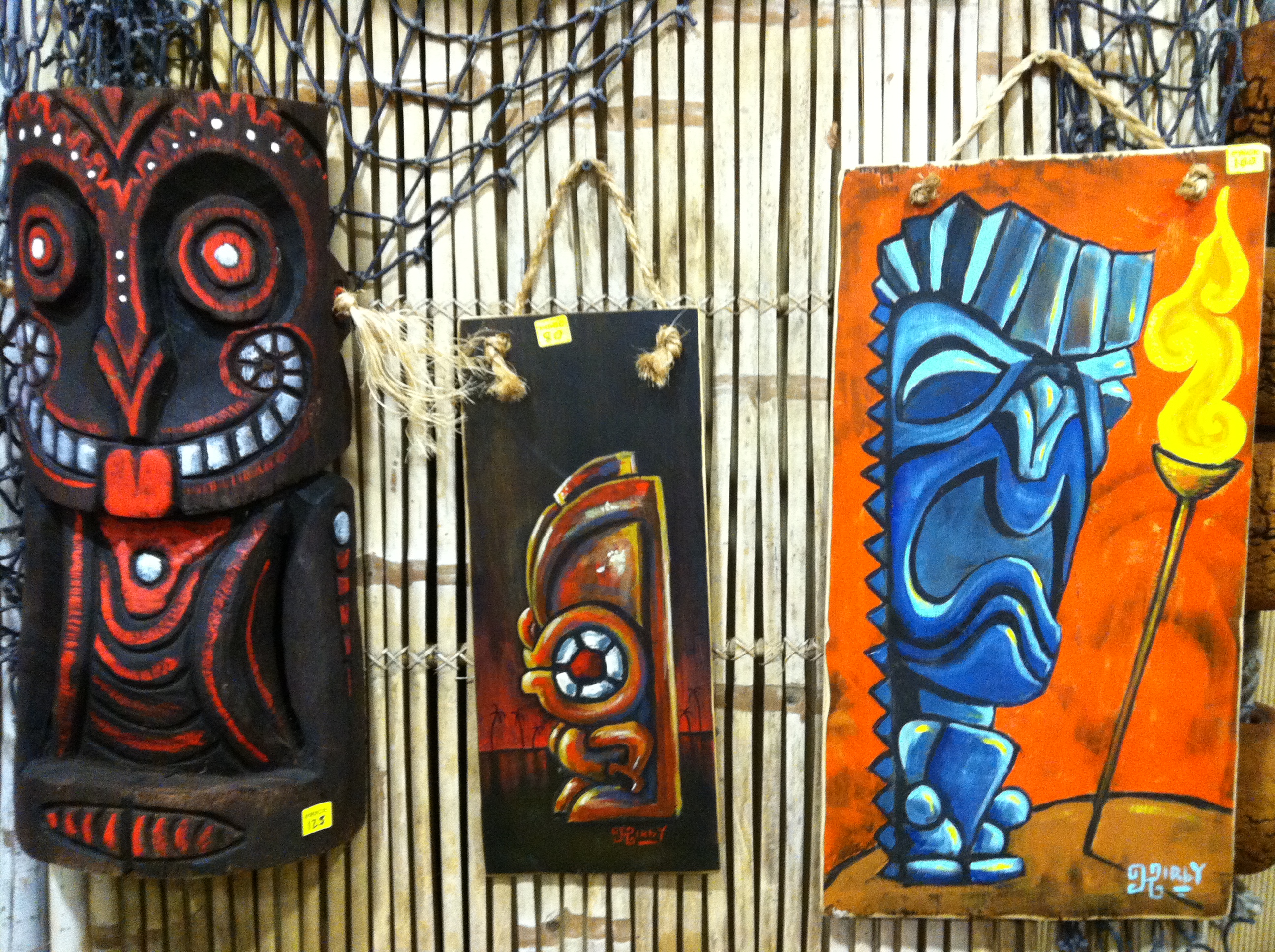 If you're looking for a place to rest your head at night, look no further than Hotel Circle North and South dotted with numerous affordable motels, hotels and resorts. My personal fav is the tiki oasis known as Crowne Plaza Hotel (formerly the Hanalei).
Back in the day it was much more tiki-fied, but remnants remain and it's a hoot to spot Polynesian artifacts in the lobby and pool areas. The Crowne Plaza, BTW, is the site of 14th annual Tiki Oasis festival on August 14-17. I'll be there! 🙂
Getting Around
Tip: To see all of Mission Valley in one fell swoop, catch a ride on the San Diego Trolley's scenic Green Line which hugs the San Diego River. It only costs $2.50 ($5 for a day pass), with convenient stops at Mission Valley Center and Mission San Diego.
See you in Mission Valley – in the middle of it all!
Mission Possible: Stay and Play in San Diego Sweepstakes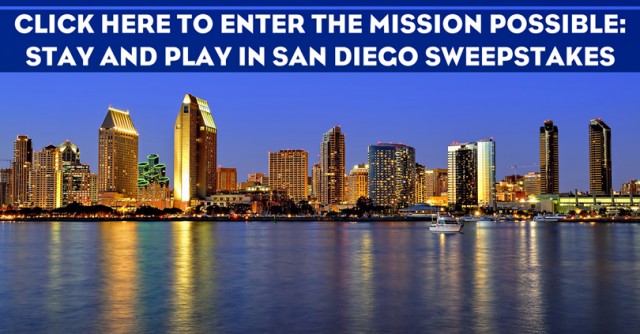 Your mission, should you choose to accept it, is to stay and play in the heart of San Diego.
Enter for the chance to complete this mission with two nights at the San Diego Marriott Mission Valley, two tickets to a San Diego Padres game, meals at DEN restaurant, and two San Diego Trolley passes.
Just steps from the San Diego Marriott Mission Valley's central location, the Rio Vista Trolley Station makes it a breeze to visit some of the best of San Diego offerings including Petco Park, Old Town, Gaslamp Quarter and the Embarcadero.
The entry page will self destruct on Monday, 9 June 2014, at 10:00 AM.