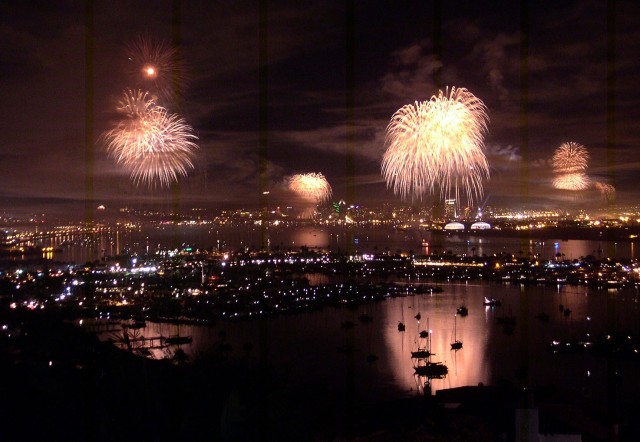 When it comes to 4th of July celebrations, three words that say it all: "Big Bay Boom" the biggest most spectacular fireworks show in San Diego!
This star-spangled extravaganza, impeccably choreographed to music (105.7 FM), takes place on San Diego Bay – "The Big Bay" – launching from barges strategically placed off Shelter Island, Harbor Island and the Embarcadero North and South.
Where to Watch Big Bay Boom
More than 850,000(!) people are expected to ring the bay throughout the day to claim a prime viewing spot. The best viewing is at the north Embarcadero (scope out the beautiful new Waterfront Park), Seaport Village, Embarcadero Marina Park North and South, Coronado Ferry Landing, Shelter Island and Harbor Island.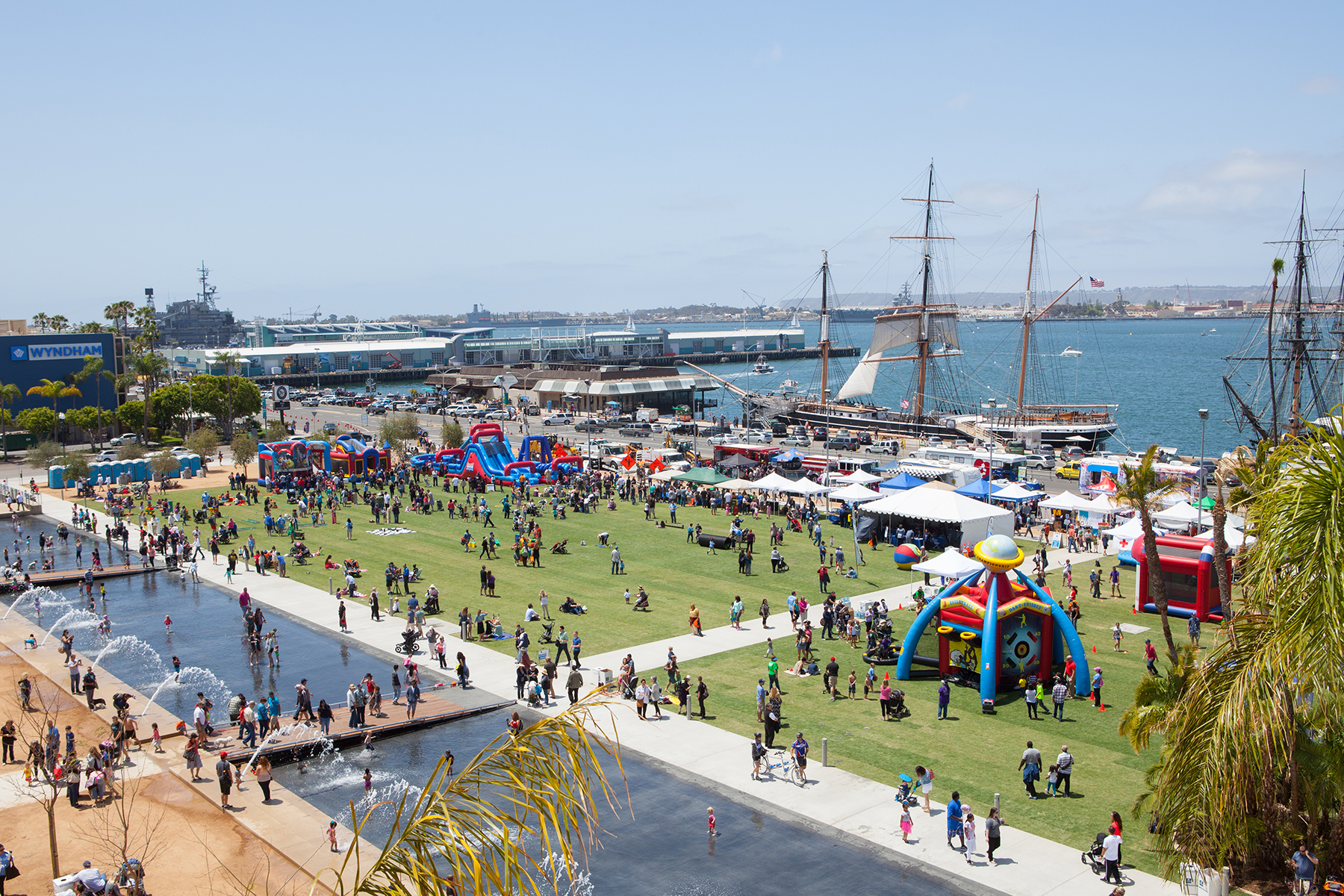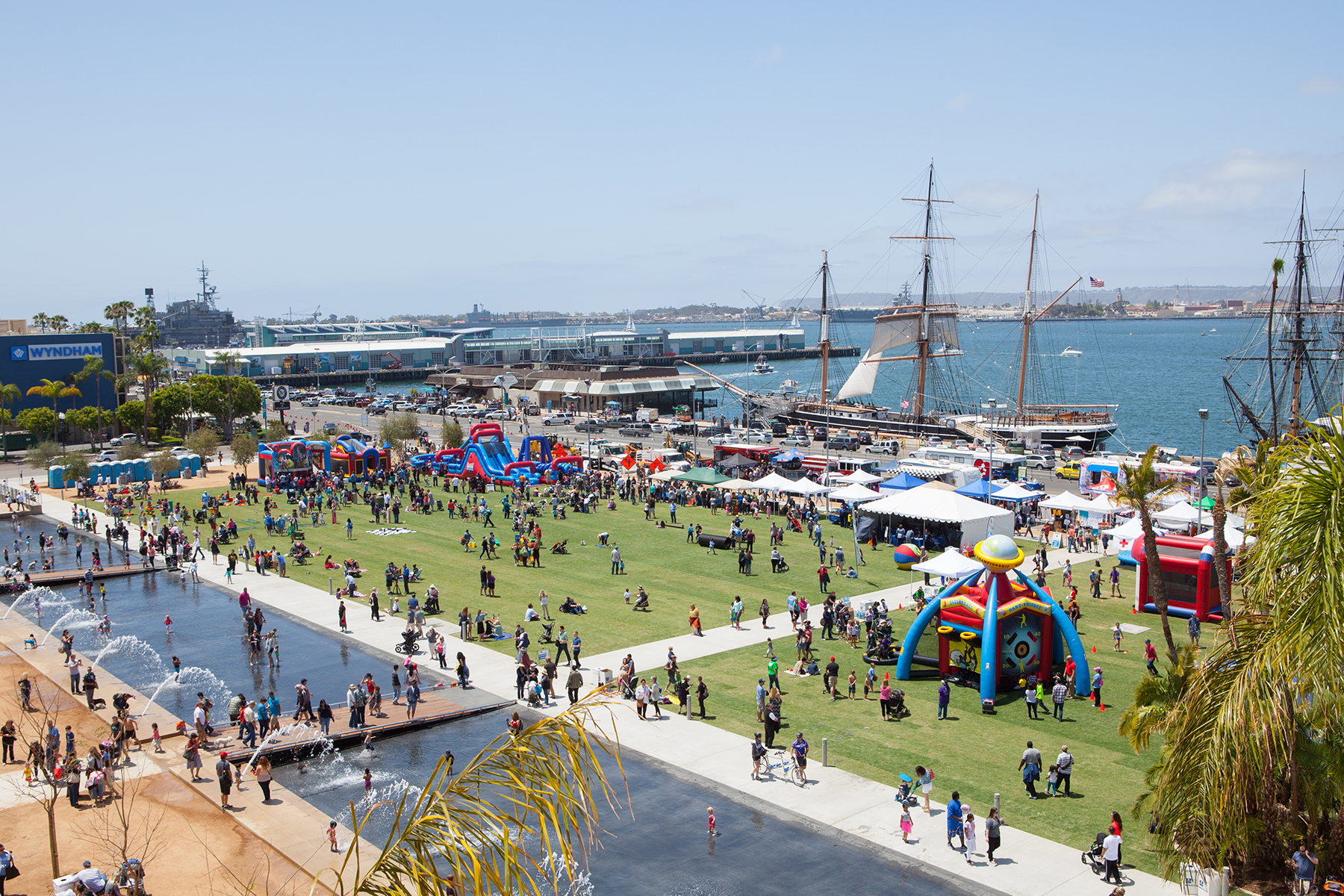 The Port of San Diego is offering a FREE shuttle service to/from Shelter and Harbor Islands starting at 6 PM, going until 11 PM. Shuttles depart from the Port's Administration Building parking lot (3165 Pacific Highway) and near the West Marine parking lot (3717 Rosecrans St.).
What to Do on the Bay Before the Fireworks
Big Bay Boom begins at 9:00 PM and lasts about 17 minutes. Since you've got all day to play beforehand, check out the plethora of attractions and activities on the bay, including:
Make a Splash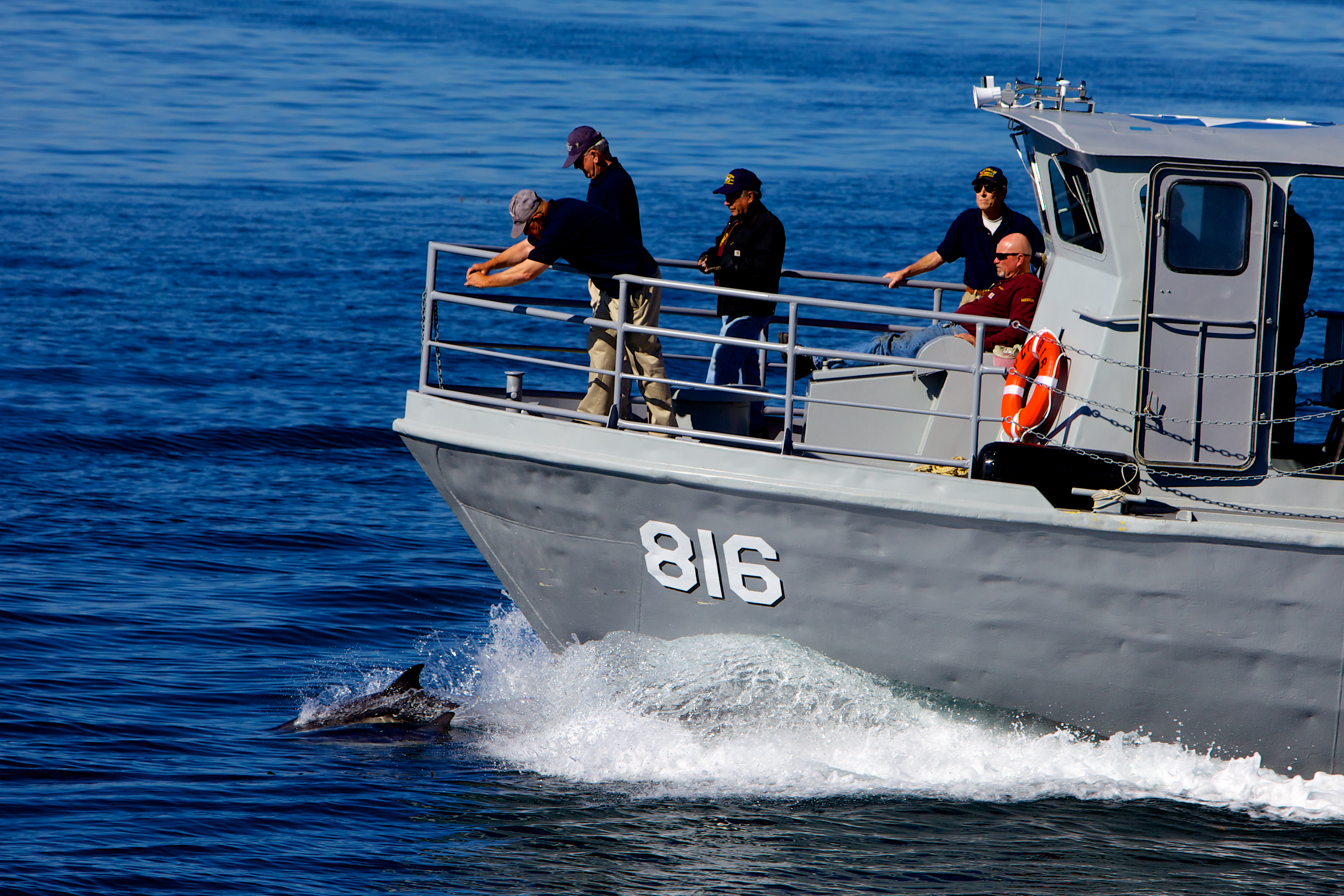 Ahoy! Maritime Merriment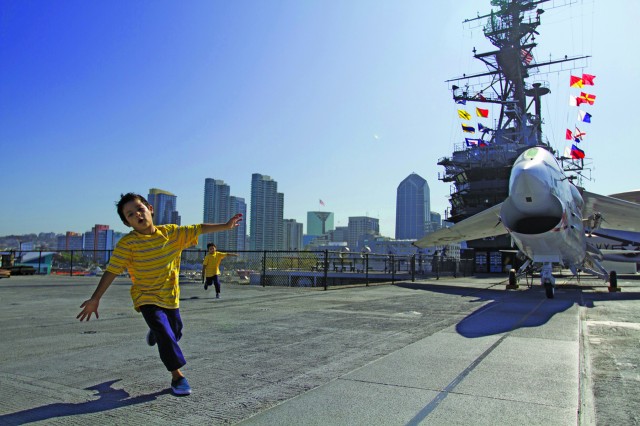 Cabrillo National Monument, the Plymouth Rock of the West where explorer Juan Rodriguez Cabrillo discovered San Diego Bay in 1542; kids will love the tidepools!
Spanish Landing Village where you can view a life-size replica of Cabrillo's flagship San Salvador taking shape (it'll be set to sail this September)
Star of India, the world's oldest active sailing ship (Arrr! 😉 )
USS Midway aircraft carrier, where San Diego's rich Navy history comes to life on the world's most visited ship museum!
Animal Attractions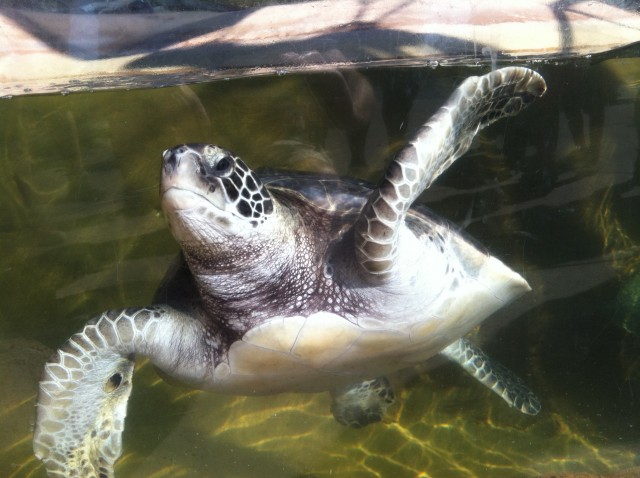 Fine Dines and Shop-Portunities
Have fun on San Diego Bay and see you at the Big Bay Boom! 🙂
P.S. Just for fun, check out 2012's Big Bay Boom which went off accidentally in one big 15-second boom seen around the world.