Many travelers think of the East Coast as the home of U.S. history, but there's plenty for history buffs to discover in San Diego, too! If you're traveling with an eye to the past, try this three-day itinerary for stepping back in time to explore San Diego's vibrant heritage.
Day 1: California's Birthplace
Did you know that the first European explorer to discover California touched down in San Diego? The Cabrillo National Monument marks the site where explorer Juan Rodrguez Cabrillo first set foot in the state. A visit to the site is rewarded with panoramic views of the city, ocean and mountains.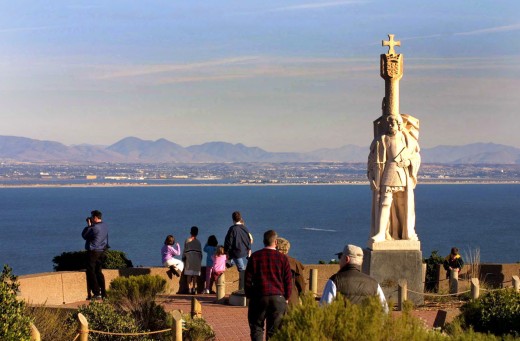 From California's birthplace, head to the first permanent settlement on the West Coast, Old Town San Diego State Historic Park. This historic site is often referred to as San Diego's first "downtown." The park's past comes alive every Wednesday and Saturday with Living History activities, including blacksmith demonstrations, quilting, soap making and other period-specific crafts.
Other Can't-Miss Old Town experiences:
Day 2: The History of Downtown San Diego
Explore San Diego's early days by heading to the historic Gaslamp Quarter, featuring 16 blocks of Victorian-era buildings. Make a stop at the William Heath Davis Historic House Museum, the Gaslamp Quarter's oldest surviving structure. Built in 1850, the house is now home to the Gaslamp Quarter Historical Foundation, where you can learn all about the district's past.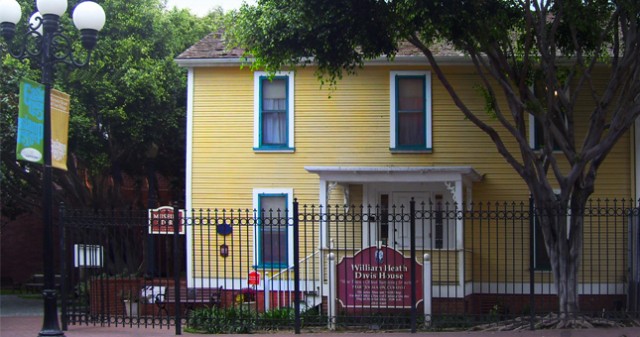 If the seedier parts of downtown's past intrigue you, sign up for the Brothels, Bites & Booze walking tour, or pop into a speakeasy like Prohibition or Noble Experiment that pays homage to San Diego's "stingaree" days.
Day 3: San Diego's Maritime Heritage
Being a city on the bay, the military and maritime industries have played a big role in San Diego's history. Begin your exploration of maritime life at the Maritime Museum of San Diego, one of the world's finest collections of historic ships, including the famous Star of India – the world's oldest active tall ship.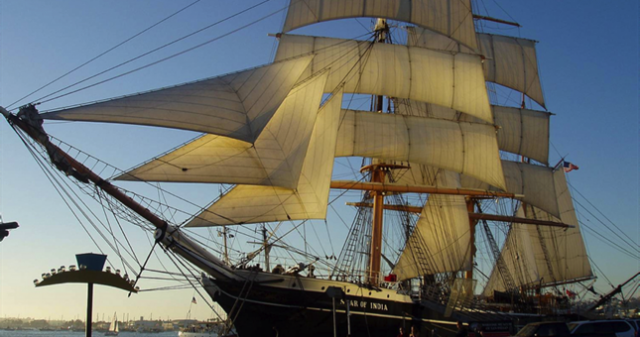 After seeing the tall ships, head next door and step aboard the USS Midway, the longest-serving aircraft carrier in U.S. Navy history, is now home to a floating museum. See how hundreds of men lived below the decks, jump in a flight simulator or get up close to military aircraft aboard the ship's flight deck.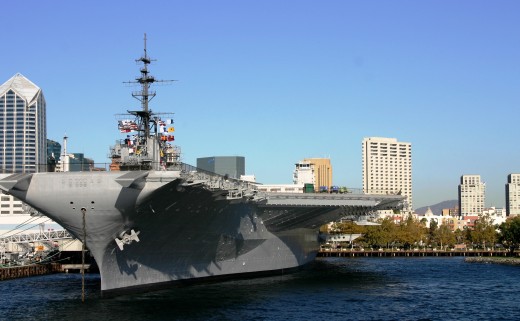 Close out your day of maritime exploration with a trip to NTC at Liberty Station, a former Naval Training Center that is now a flagship civic, arts, and culture district. The "The Life of a Naval Training Center Recruit" and Point Loma Legacy exhibits offer one last learning opportunity before you relax with a beer at the nearby Stone Brewing Co. World Bistro & Gardens.
With so much history to explore in San Diego, you may need more than 3 days! But no matter what you choose to see while in town, there's something for everyone to love in San Diego.