Located just minutes from downtown San Diego, Mission Bay Park is the largest park of its kind in the world, spread out over 4,200 sparkling acres. Something you may not know about this aquatic playground is that there are some really cool and surprising animal encounters along its 27 miles of beaches.
A recent visit to the Bahia Resort piqued my interest in Mission Bay's wildlife when I spotted a friendly seal named Gracie frolicking in a pool out front of the resort. I couldn't believe my eyes. What a fun and memorable way to welcome visitors!
I soon discovered that other creatures great and small call Mission Bay home and make for some great photo opps, if you know where to look. And the best part: viewing is free.
Here's the inside scoop on Mission Bay's amazing menagerie of animal encounters and where to find them:
Gracie the Seal at the Bahia Resort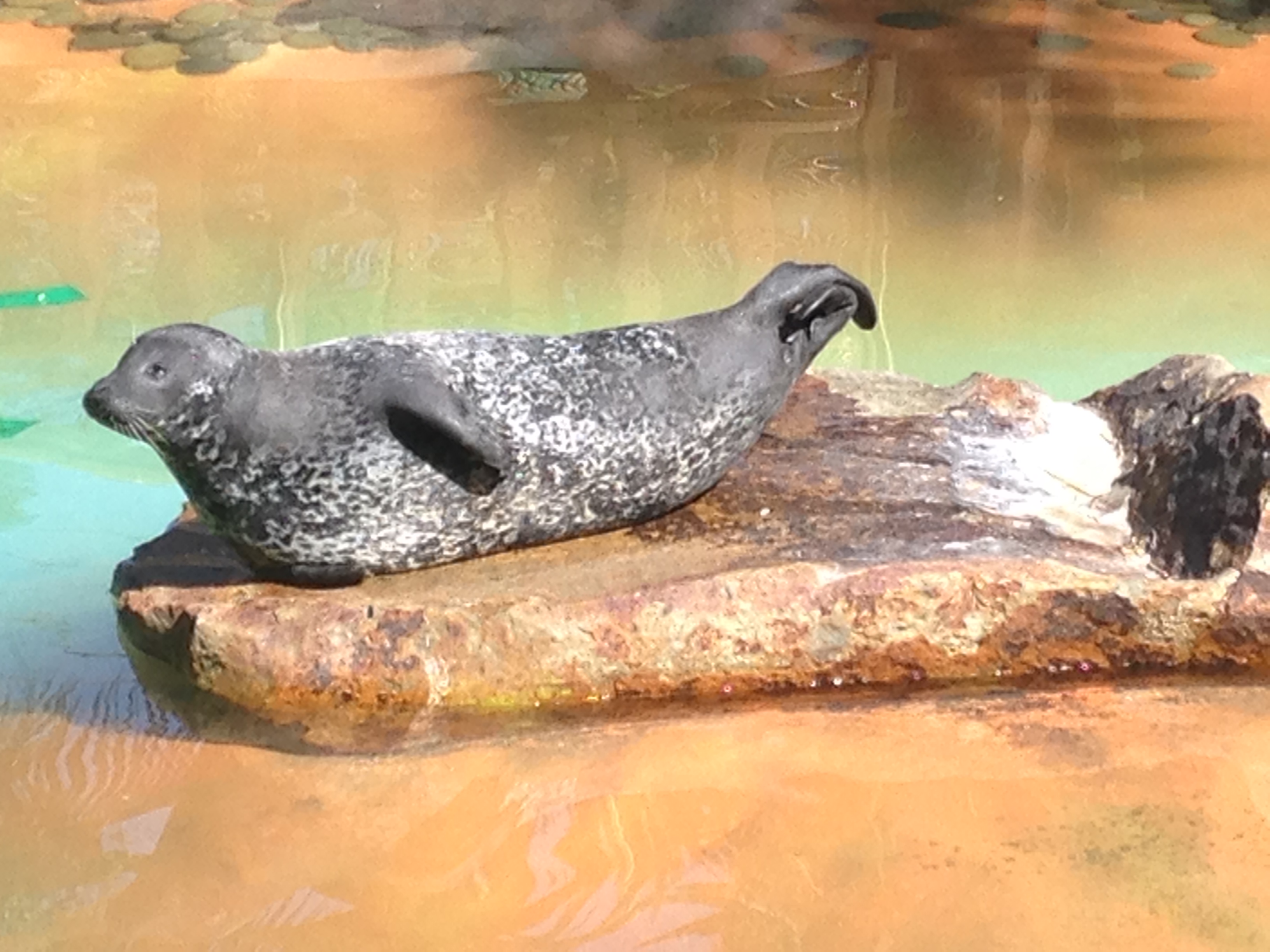 Gracie the seal, a rescue from La Jolla Cove, first called Bahia Resort home in 2006. She's curious, outgoing and well-loved by all. When she's not swimming around her spacious pool with her best friend Billy, she can be found sunbathing on the rocks. A great time to visit is during feeding time: 9:00 AM and 2:00 PM daily.
Parrots, Macaws and Cockatoos at the Catamaran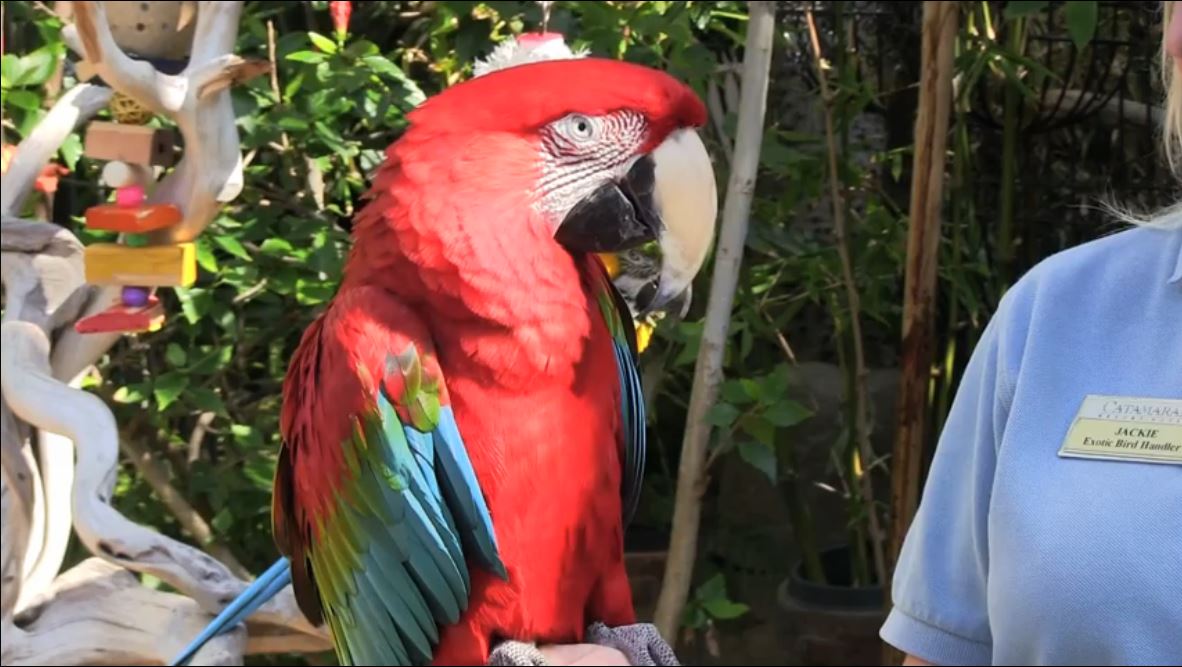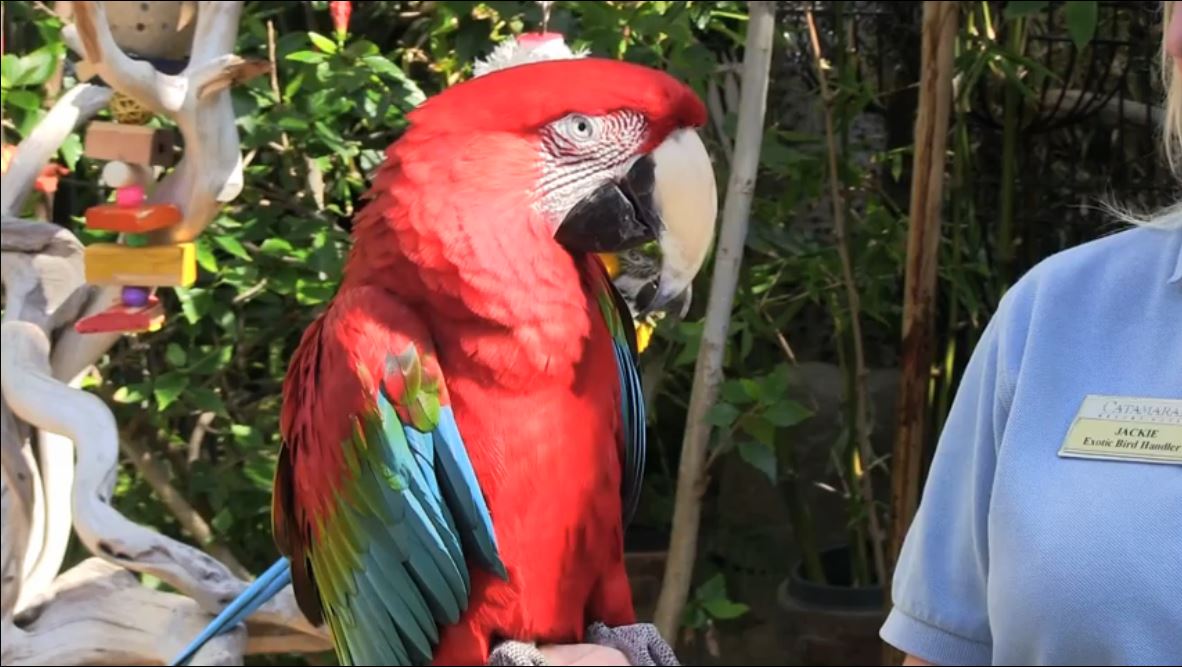 Colorful parrots, macaws and cockatoos can be found at the Catamaran Resort, located outside behind the main lobby. The bright – and talkative! – birds are on display daily from 10:00 AM to 3:00 PM. Check out the cool Bird Cam. You can call each of them by name; feathered pics of who's who (including Cornell the parrot, above) can be found on the resort's exotic wildlife page.
Catamaran also has two ponds with koi fish, ducks and turtles that love to bask in the sun.
Animal Encounters at Paradise Point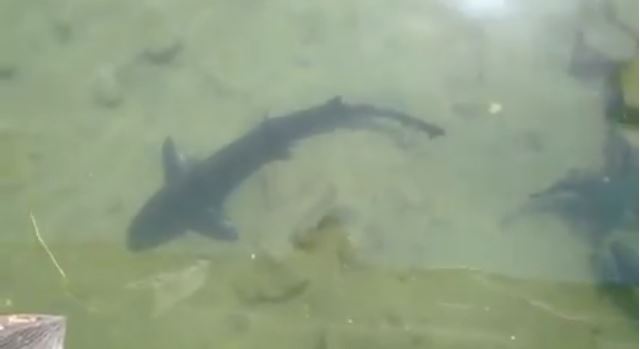 When it comes to fascinating fauna on land, sea and air, Paradise Point Resort has it all! Swimming beneath the surface of the large lagoon next to Barefoot Bar & Grill are spotted leopard sharks, stingrays and guitar fish! The resort's network of gardens and lagoons is also home to ducks, red-eared slider turtles, frogs, hummingbirds, herons and egrets…oh my!
See you in Mission Bay for some close encounters of the animal kind! 🙂