If you want the laid back surf life vibe, head to North County. If you want to feel a little more heat, go to East County. If you want a European-like seaside scene, hit La Jolla. And when you want a little more action? Go to Downtown San Diego! From museums to boat rides, your family is sure to enjoy the hustle and bustle our downtown has to offer with some gorgeous water views thrown in. Here are some fun-for-the-family activities to check out:
The New Children's Museum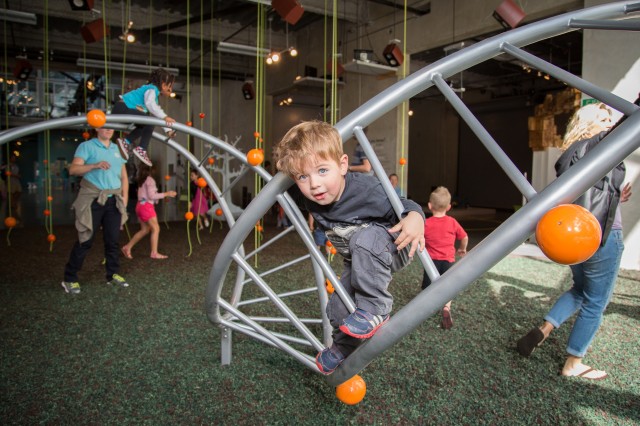 Start your day with a little rock and roll by grabbing the delicious MJ's famous sticky bun at the Hard Rock Hotel's MaryJane's Café or some infamous breakfast at Richard Walker's Pancake house. Once fueled with coffee, turn the corner to the amazing art based children's museum. From the bubble fountain to the indoor and outdoor art studios, your budding Picasso's will have a day that will go down in art history.
Where:  200 West Island Avenue, San Diego, CA 92101
> Find out more about The New Children's Museum
Ferry from Downtown to Coronado
Catch the ferry that leaves downtown to cross over to Coronado. Enjoy the waterfront marketplace with over 25 shops and restaurants. Be sure to check out the flamingos at the nearby Marriott then head back to grab some gelato. Or just go for a round trip water ride with a cityscape view – whichever floats your boat.
Departing from two San Diego locations; Broadway Pier and the Convention Center
> Find out more about the Coronado Ferry
Petco Park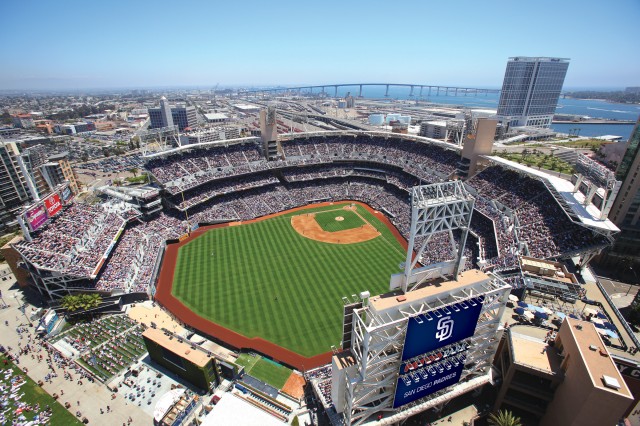 During the spring and summer, enjoy Padres baseball from the kid-friendly picnic hill or "The Beach," a sandy play area to keep your children entertained as you take them out to the ballgame. Bring plastic sand buckets and shovels for the kids to enjoy behind the right-center-field fence as you root, root, root for the home team.
Where: 100 Park Blvd, San Diego, CA 92101
> Find out more about the San Diego Padres at Petco Park
Seaport Village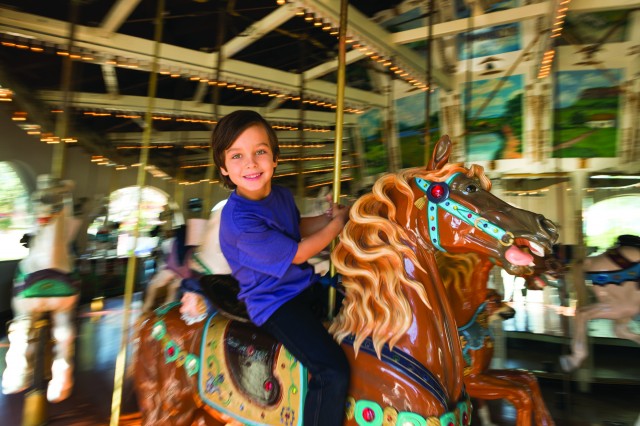 With so much to do and see, this set of shops and restaurants is a whole lot of fun for the whole family. Stop at the kite shop or toy store after enjoying some ice cream or frozen yogurt. Go for a spin on the carousel that was built in 1895 after watching one of the various street performers. And when all is said and done, drop some pocket change in the seaside telescopes to watch the boats glide by and really magnify the view.
Where: 849 W Harbor Dr, San Diego, CA 92101
> Find out more about Seaport Village
San Diego Maritime Museum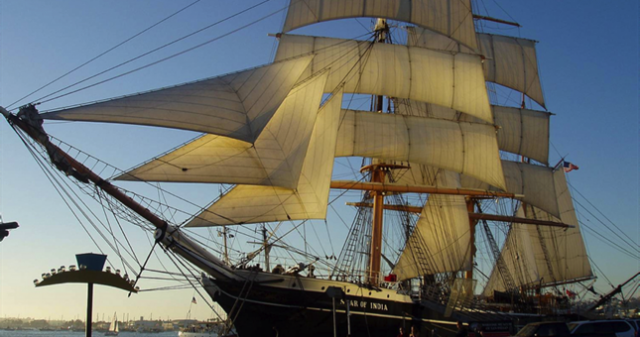 Ahoy thar matey! Let your pirates walk the plank or at least the decks of the many boats to choose from! Some set sail and others have lessons in knot tying and rope making. Be sure to check out all the activities available for kids as well as your options for hitting the seas for a boat ride, including some seasonal whale watching. And if you time it right, you may be able to take in Pirate Days, complete with sword flying demos that will shiver yee timbers.
Where: 1492 North Harbor Drive San Diego, CA 92101
> Find out more about the San Diego Maritime Museum
San Diego County Waterfront Park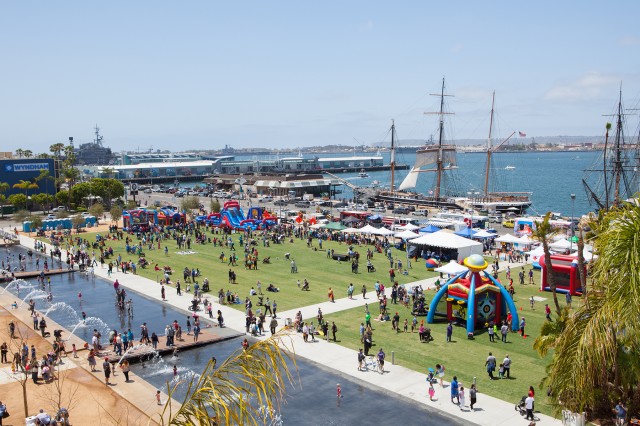 Just across the street from the Maritime Museum is the amazing new waterfront park. Let your little ones run cool off in the splash fountain while you take a break on the green grass. They can burn off even more energy on the plethora of climbing structures and hills. After an hour here, you're almost guaranteed a happily tired group who will sleep soundly on the ride home.
Where: 1600 Pacific Highway, San Diego, CA 92101
> Find out more about the San Diego County Waterfront Park
Like the song says, forget all your troubles, forget all your cares and go downtown for some San Diego fun with the family!