As a kid, I always found ice cream sodas or root beer floats to be odd. Soda with ice cream? Really? Who came up with that? But somehow the combination of a carbonated soft drink with a scoop of vanilla ice cream tasted delicious. Nowadays, it's not very common to find root beer floats "floating" around the dessert menu, and even if I do see one, I usually tend to pick the fancied-up-gourmet dessert…after all, I am a grownup now.
I recently noticed floats were making a comeback, however, soda has been replaced with beer. Now, I know beer floats are not a new thing, but I noticed that bars and restaurants have not only added them to menus, but have added their own interpretations. Curious about the different options of beer floats available; I decided to invite a couple of friends on a Friday night to try different beer floats in what we named The Beer Float Roundup.
Warning About Beer Floats
Side effects of drinking more than one beer float in one night, just like we did, might include a two-hour sugar rush that will make you burst into singing and dancing on the streets.
First Stop: Ritual Kitchen and Beer Garden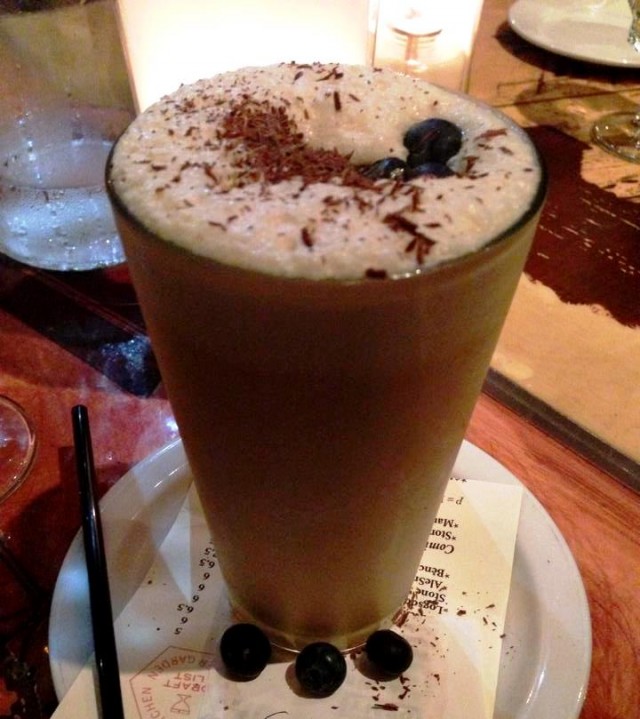 This North Park gem offers a good selection of craft beers and a tasty food menu.
The Float
Beer floats can be found in the dessert section with the option to combine any beer on tap with their daily selection of house made ice creams. I picked the strawberry banana ice cream with the Stone Stochasticity Project 'Quadro Triticale', a Belgian-style beer with wheat and rye. Garnished with cranberries and presented in a tall glass with the beer and ice cream blended, this float looked exactly like a milkshake, but certainly did not taste like one. The result was an interesting combination of wheat and banana that I truly enjoyed.
Cost: Depends on the beer you pick, plus $4 for the ice cream.
Where: 4095 30th St., San Diego , CA 92104
> Find out more about Ritual Kitchen and Beer Garden
Second Stop: Belching Beaver Brewery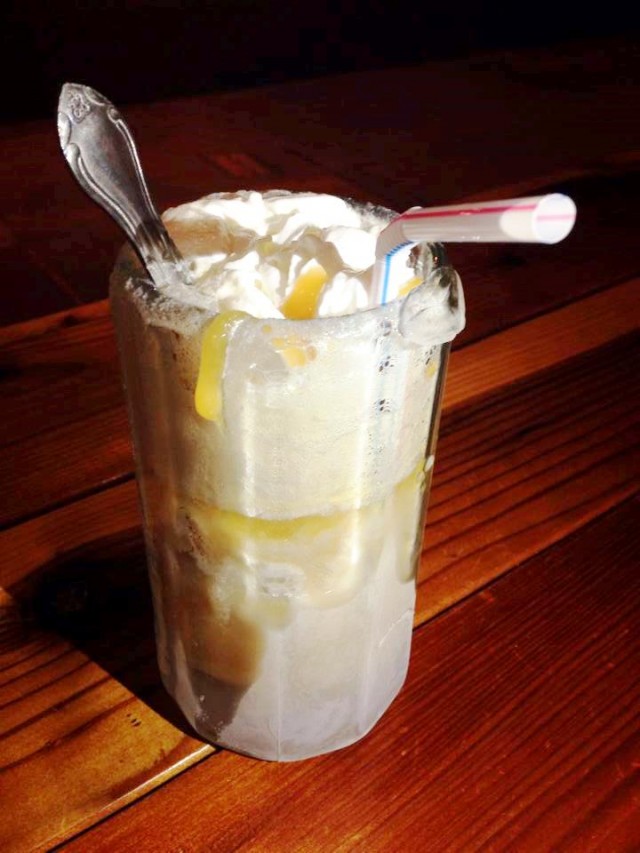 Also located in North Park, along 30th Street, this local brewery offers award-winning beers like their Peanut Butter Milk Stout.
The Float
An elaborate version, referred to as Beaver Floats. With three different options I decided for the Honey Butter: butter pecan ice cream, Me So Honey (Belching Beaver's honey wheat ale), whip cream and organic honey. The float came in a cold beer mug, with lots of whip cream, a spoon and a straw. This was not only fun to drink, but also caught the attention of everyone around.
Cost: The Beaver Floats ranged from $8 to $9
Where: 4223 30th Street, San Diego, CA 92104
> Find out more about Belching Beaver Brewery
Third Stop: Soda & Swine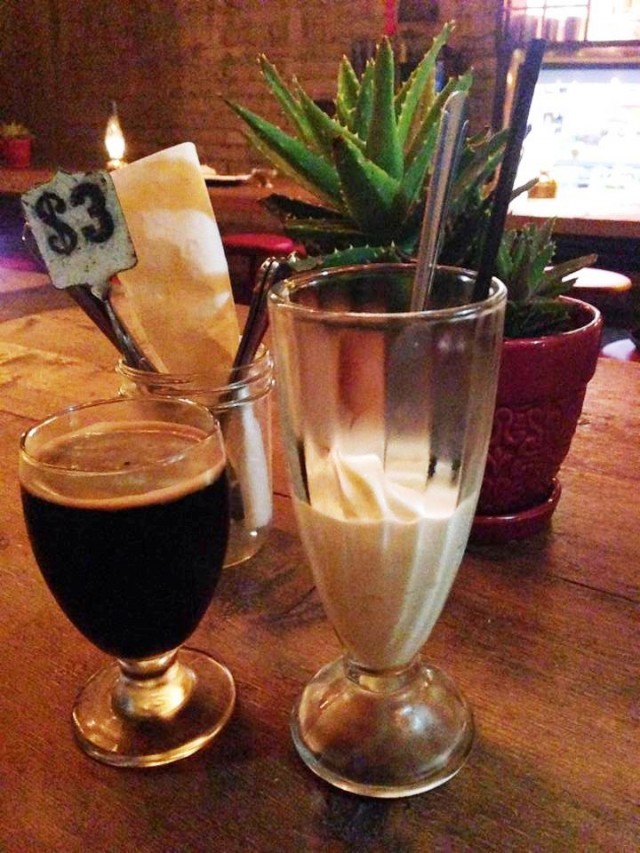 Known for their meatballs and convenient proximity to award-winning bar, Polite Provisions, this University Heights food spot offers apple pie and a wide selection of soda pops.
The Float
Make any of their daily draft beers into a float. Soda & Swine had five beers on tap and three different flavors of ice cream to choose from: vanilla, chocolate and twist. The waiter recommended trying the vanilla ice cream with Old Viscosity, the bourbon barrel-aged beer from Lost Abbey. The presentation was the most traditional of all. The ice cream, which by itself was flavorful, came in a traditional ice cream glass with the beer on the side. Even though I am a big fan of bourbon, the after taste of the bourbon gave the float a peculiar flavor.
Cost: Depends on the beer you pick, plus $1 for the ice cream.
Where: 2943 Adams Avenue, San Diego, CA 92116
> Find out more about Soda & Swine
Interesting Fact
Around 1870, soda floats were a rave, unfortunately at the time it was illegal to drink soda on Sundays. Soda fountains had to figure out a way to make a profit, so they started to serve ice cream, creating the term "Sundaes".