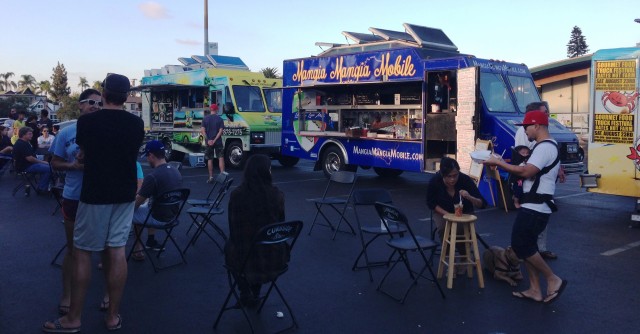 From Asian to Italian, BBQ to vegetarian, San Diego has plenty of options to choose from when it comes to food trucks.
As a true foodie city, San Diego jumped into the gastro truck craze and now has more than 50 trucks roaming the city. You can find single food trucks parked on side streets and parking lots, or in groups of five or more at weekly neighborhood food truck gatherings. There are also special festivals like the Annual Del Mar Food Truck Festival where up to 50 trucks gather in one location to delight the attendants' palates.
So How Does It Work?
Food trucks are social media driven. They usually use Twitter and Facebook to update their customers on their menu and location. There are also websites that show you where the trucks will be making their stops, like Roaming Hunger where you can view a map with all the food trucks around your area, or you can check out daily and weekly schedules at websites like Curbside Bites or San Diego Food Trucks.
I personally think the best way to enjoy food trucks is at the weekly scheduled gatherings, where you not only get to choose from various ethnic and infused bites and desserts, but you get to experience the neighborhood and meet its people.
Some of My Favorite Food Truck Gatherings
When: Tuesdays from 5:30 to 8:30 PM
What: 5 to 8 food trucks
Where: 3030 Grape St, San Diego
When: Tuesdays from 5:00 to 7:00 PM
What: 5 to 7 food trucks
Where: 3441 Adams Ave. Normal Heights
When: Wednesdays from 5:30 to 8:30 PM
What: 5 to 8 food trucks
Where: Eastlake Design District – 871 Showroom Place, Chula Vista 
When: Fridays from 5:00 to 9:00 PM
What: 10 food trucks
Where: 1640 Camino Del Rio N, San Diego
You Must Try
The All Crab Crab Cake from Devilicious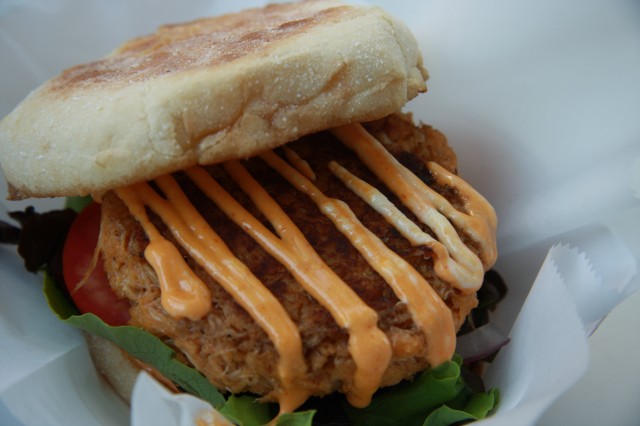 The Tabe Asada Fries from Tabe BBQ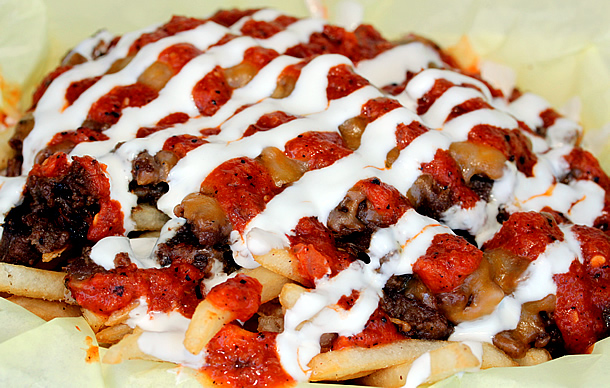 The Mexican Hot Chocolate Ice Cream from Calexico Creamery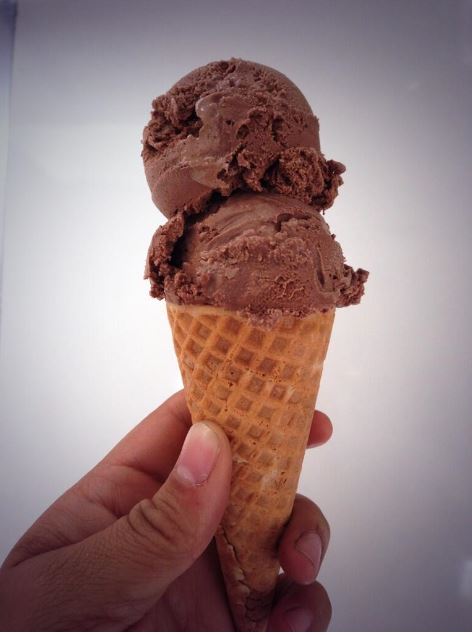 Food truck gatherings are one of the best ways to taste San Diego, after all San Diego is an ideal city for gastro trucks; we have the perfect weather (we just can't stop bragging about that), a great selection of local farms and a varied ethnic influence.