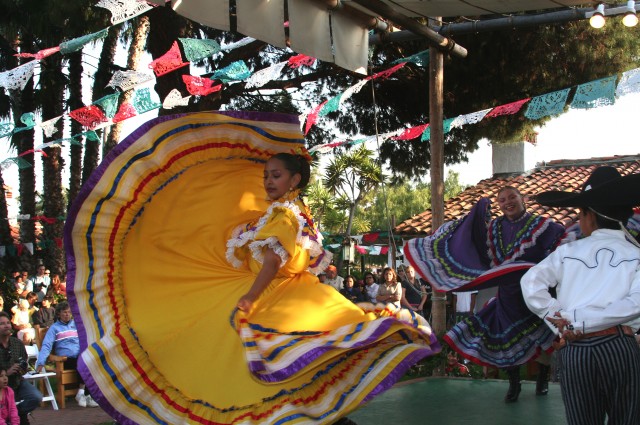 With its proximity to México, San Diego can't deny the Hispanic cultural and gastronomical influence that has helped shaped the city's character. Hundreds of people cross the Tijuana-San Diego border every day and many Hispanics have made San Diego home.
That is why it's no surprise that during the month of September one can find many events and festivals that commemorate not only Mexican Independence Day, celebrated on September 16th (no, it is not on Cinco de Mayo), but also Hispanic Heritage Month, which celebrates all Hispanic and Latin American cultures in the United States from September 15 to October 15.
If you are in the mood for mariachi, tequila and traditional Latin food here are a few events you might enjoy:
Fiestas Patrias Celebration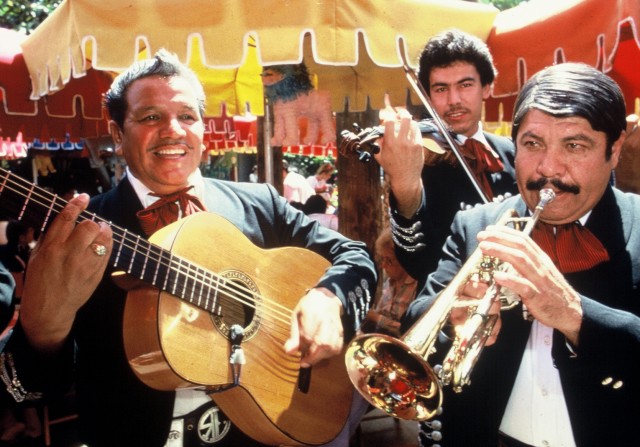 The ringing of the bell in the historic Casa de Estudillo will kick off this traditional event that commemorates Mexico's independence with an address from the Mexican Consulate, "El Grito" contest, and a parade with horses and music. The Fiestas Patrias Celebration will also feature traditional dances, mariachi music, crafts, games and a piñata for the children.
Where: Old Town San Diego – 2415 San Diego Ave, San Diego, CA 92110
When: Saturday, September 13, 2014
Time: 12:00 to 4:00 PM
Cost: Free
> Find out more about the Fiestas Patrias Celebration
Latin Food Fest's Grand Tasting Village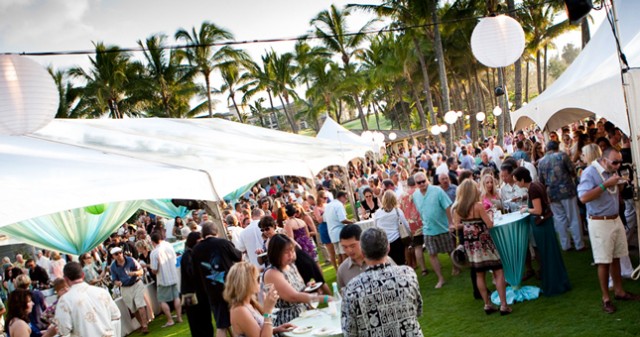 The Latin Food Fest takes place from September 11-13 to showcases San Diego's Latin food influence. On September 13, the festival will conclude with the Grand Tasting Village featuring food, local and international wine, spirits and beer, book signings and cooking demos from acclaimed celebrity chefs. Attendees can also enjoy live music and a silent auction of culinary supplies and memorabilia to benefit Feeding America San Diego.
Where: Embarcadero Park North – 500 Kettner Boulevard, San Diego, CA 92101
When: September 13, 2014
Time: 11:00 AM to 3:00 PM
Cost: $79-$199
> Find out more about the ¡Latin Food Fest!
[Tweet "Celebrate #SanDiego's Hispanic Heritage at these events and festivals in September."]
Celebración Independencia de Centroamerica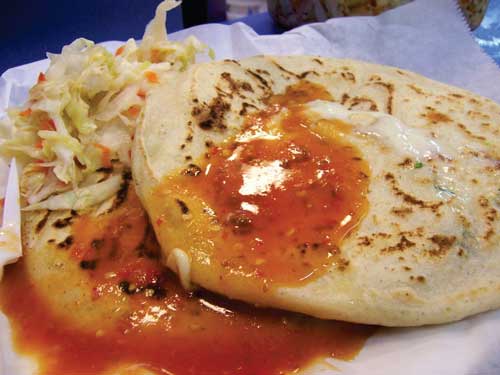 Celebrate the Independence Day of Guatemala, El Salvador, Nicaragua, Honduras and Costa Rica with Central American dishes lilke pupusas and maduros, traditional dances from different Latin countries, soccer tournaments, raffles and entertainment for the family.
Where: Rancho Bernardo Community Park – 18448 West Bernardo Drive, San Diego, CA 92127
When: Sunday, September 14, 2014
Time: 8:00 AM to 6:00 PM
Cost: Free
Salsa Contest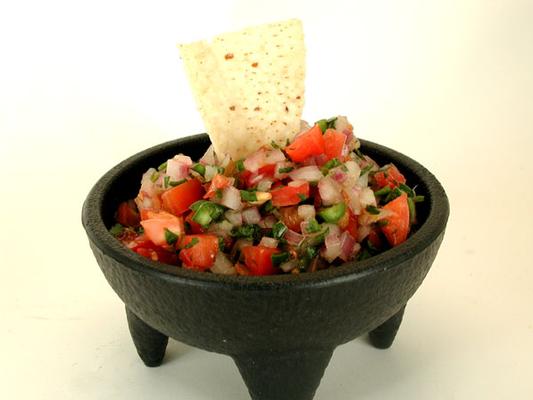 If you love salsa, this is the place to be. The Salsa Contest event will bring the best salsa makers of Oceanside to showcase their salsa making skills (hot or mild). This free event will also feature mariachi music and traditional folkloric dances.
Where: Adelante Bookmobile at Balderrama Park – 709 San Diego St, Oceanside, CA 92058
When: Monday, September 15, 2014
Time: 1:00 to 5:00 PM
Cost: Free
> Find out more about the Salsa Contest
 Fiesta Mexicana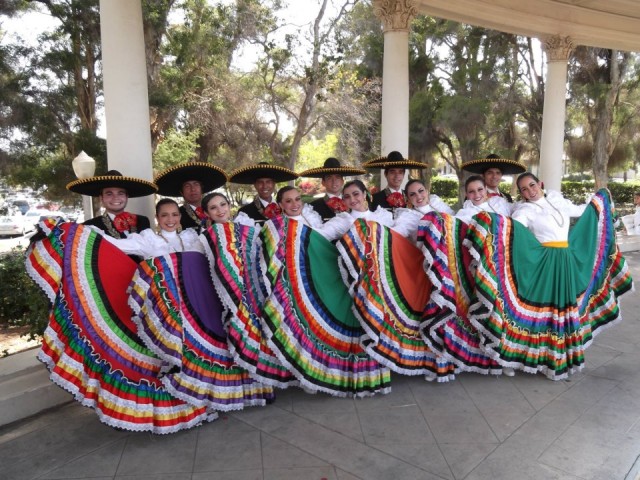 The celebration can also be found in San Diego's South Bay with activities for the kids, Hispanic inspired fashion displays, mariachi music and graceful ballet folkloric dancers from San Diego and Tijuana.
Where: Westfield Plaza Bonita – 3030 Plaza Bonita Road, National City, CA 91950
When: Saturday, September 27, 2014
Time: 12:00 to 4:00 PM
Cost: Free
> Find out more about Fiesta Mexicana
The Spirits of Mexico Tasting Festival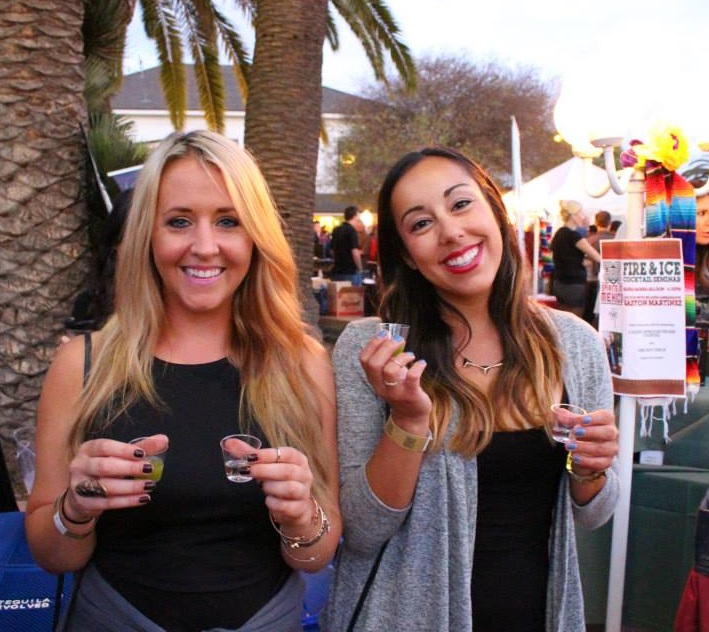 The Spirits of Mexico Tasting Festival showcases a variety of expressions of tequila, sotol, mezcal, bacanora, liqueurs, raicilla, wine and other spirits. Through seminars hosted by recognized industry professionals, guests can not only meet master distillers and producers, but learn about the history and culture of each spirit, current trends and appropriate tasting techniques.
Where: Del Mar Fairgrounds – 2260 Jimmy Durante Blvd, Del Mar, CA 92014
When: Sunday, September 28, 2014
Time: 3:00 to 7:00 PM
Cost: $30-$110
> Find out more about the Spirits of Mexico Tasting Festival
More events celebrating San Diego's Hispanic Heritage