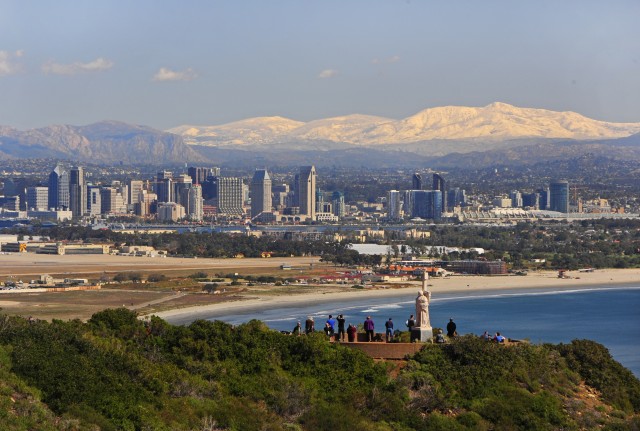 In 1542, Cabrillo sailed the ocean blue and not only discovered San Diego Bay for Spain, but California and the U.S. West Coast as well. Yep, that's right…San Diego is the Plymouth Rock of the West!
Portuguese explorer Juan Rodriguez Cabrillo sailed into the harbor on September 28 – almost exactly 472 years ago! – aboard the San Salvador, a magnificent Spanish galleon ship. He landed on Point Loma, home of Cabrillo National Monument (San Diego's only national park, BTW).
Cabrillo Festival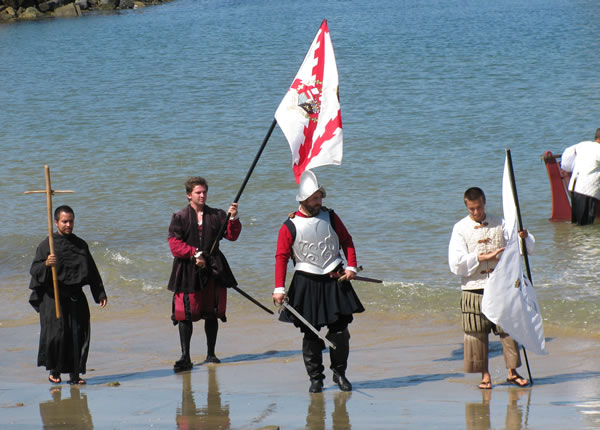 This Sunday, September 28, 2014, the big 51st annual Cabrillo Festival at Ballast Point on Naval Base Point Loma (located on the south end of Rosecrans Street) celebrates Europe's first steps onto our shores. Admission is Free! There will be music, dancing, children's activities and authentic foods of Native Americans, Mexico, Portugal and Spain (yum!). There will also be Native American Kumeyaay basket making, knot tying and a 16th century Spanish soldiers living history encampment.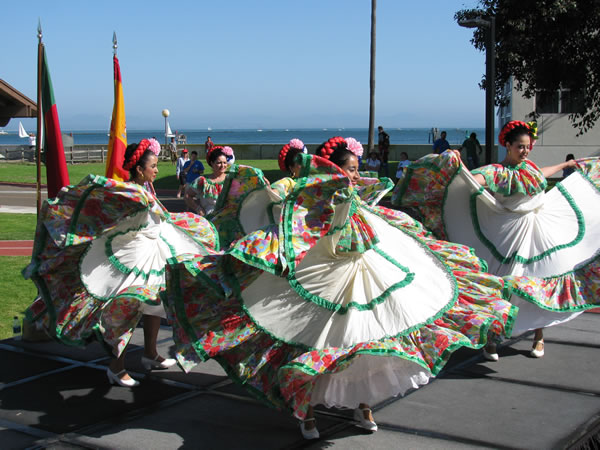 The photo-worthy festival highlight is the re-enactment of Cabrillo's landing on the shores of San Diego Bay. The captain, his soldiers and a priest will sail into the bay on The Californian (a stand-in for the San Salvador) and once again claim the land for Spain (don't worry, Spain will quickly give San Diego back to us 😉
The re-enactment begins at 1:00 PM, but arrive a little early to get the best views.
Cabrillo National Monument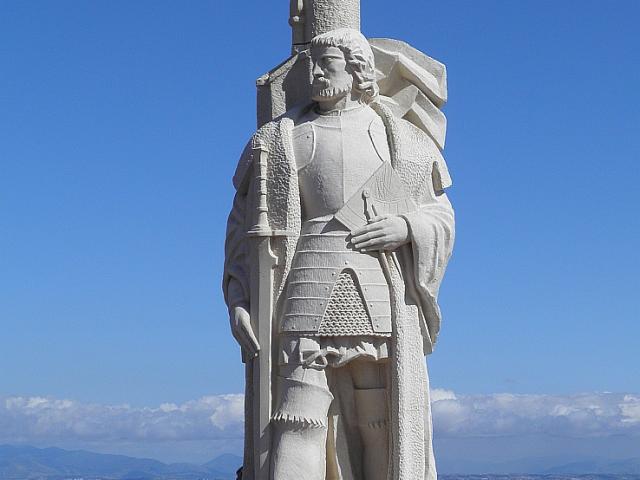 Just up the street, stop by Cabrillo National Monument to check out a commanding statue of Cabrillo on the cliffs of Point Loma overlooking San Diego, a cool video dramatization about his discovery and birds eye views of the bustling harbor, downtown skyline and the U.S. Navy in action on Coronado Island.
San Salvador Village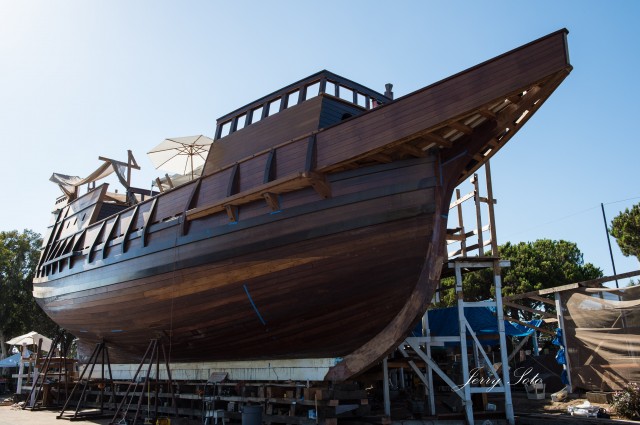 I also recommend visiting the build site of a full-size, historically accurate replica of Cabrillo's flagship San Salvador at San Salvador Village at Spanish Landing (near Harbor Island). The ship is incredibly cool, like how I imagined the Mayflower looked! It'll be completed in the next few months – with her maiden voyage scheduled for January 2015 – and will become part of the permanent fleet of the Maritime Museum of San Diego.
San Salvador Village is open daily, featuring costumed docents, shipbuilding demonstrations, sail making and Native American Kumeyaay demos such as tulle boats, baskets and pottery making. This is as historically real as it gets! 😉
See you on the "Big Bay"!