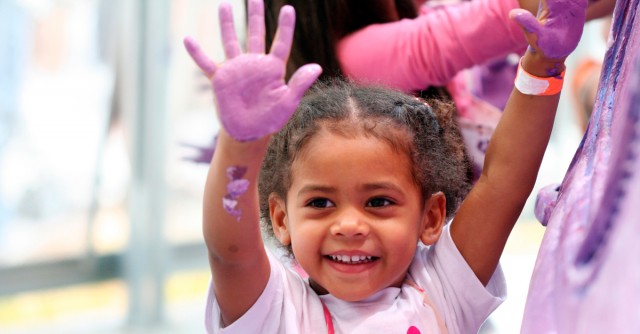 There's so much to do and explore in San Diego with kids and the arts are no exception. In fact, a little learning without the kids even realizing it makes enjoying the mastery all the more fun. From jewels to hands on projects, music and more, here are five ways to add some culture to your visit that will be fun for the whole family.
Lux Art Institute
Ready to show the kids artists at work? Then you won't want to miss this destination! Meet internationally recognized artists as they create their pieces and observe their process first hand. From "Family Fridays" to "Open House," this museum located in North County San Diego also allows you to take a tour of the exhibits and finish with a hands-on project.
Where: 1550 S. El Camino Real, Encinitas, CA 92024
> Find out more about the Lux Art Institute
GIA Gem Institute
And because diamonds are a girl's best friend, take some time to explore some of the most gorgeous jewels in the world! Gemological Institute of America (GIA) is the world's leading organization for education on jewels. Watch presentations in cutting, collecting and more. Take a tour and enjoy exhibits, such as a parrot comprised of 1,100 gems, including rubies, sapphires, tsavorites and black and colorless diamonds!
Where: 5345 Armada Drive, Carlsbad, CA 92008
> Find out more about the GIA Gem Institute
Museum of Making Music
Just down the street from the Gem Institute, enjoy some hands on music discovery! Walk through and see old and new instruments alike. Exhibits highlight popular music during the different eras and include audio and video clips. Enjoy hands on drumming, keyboards and more in the interactive area – a true treat for the kids!
Where: 5790 Armada Dr, Carlsbad, CA 92008
> Find out more about the Museum of Making Music
New Children's Museum
Located in downtown San Diego, get ready for art geared toward the kids! From hands on exhibits (think: painting a real car!) to enjoying the specifically designed tactile art encouraging children to explore, this museum is a whole lot of fun for the whole family. Exhibits change but one thing stays the same: the fun times exploring!
Where: 200 West Island Avenue, San Diego, California 92101
> Find out more about the New Children's Museum
San Diego Art Walks
It's not unusual to enjoy a day at the beach and find yourself exiting through an art exhibit! Art walks are common in San Diego and often set up near the water. Strolling through the boardwalk after a day at the beach is a great way to expose the kids to new art. Choose from Seaport Village near downtown where artists often display, Carlsbad Village Drive every fourth Thursday, the annual Leucadia Art Walk with a Kids Zone, the annual North Pacific Beach and more. Or join the ArtWalk San Diego's kid's walk at their two annual events in Little Italy (April) and NTC Liberty Station (August).