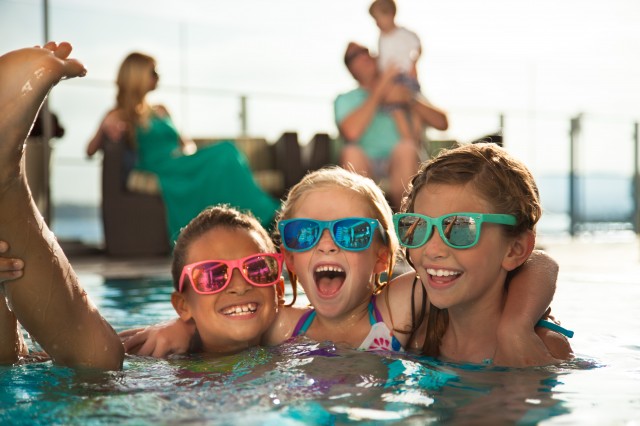 The Kidvasion has begun! The 3rd annual Kids Free San Diego month kicks off today and continues through Halloween. Kids are sure to get a kick out of being VIPs (or should we say, VIKs – Very Important Kids 😉 ) all month long.
As you and your family are in town exploring the sights or planning a fun-filled fall visit to San Diego, be sure to check out these kids free deals in Mission Valley, conveniently located in the middle of it all just minutes from many major attractions.
Play!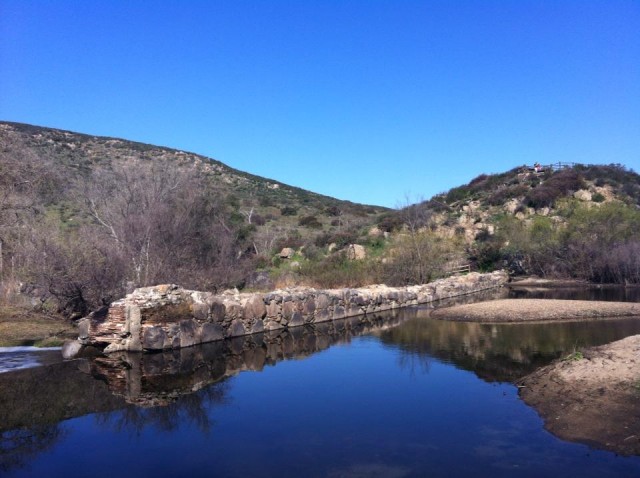 Mission Trails Regional Park, one of the nation's largest urban natural parks, is free for the whole family to explore, bike and hike 42 miles of scenic trails, including paths to the historic Old Mission Dam/San Diego River and to the top of Cowles Mountain, famous for its spectacular 360-degre views. The interactive Visitor Center is cool too, as are free guided nature walks every Wednesday, Saturday and Sunday at 9:30 AM.
Mission San Diego de Alcala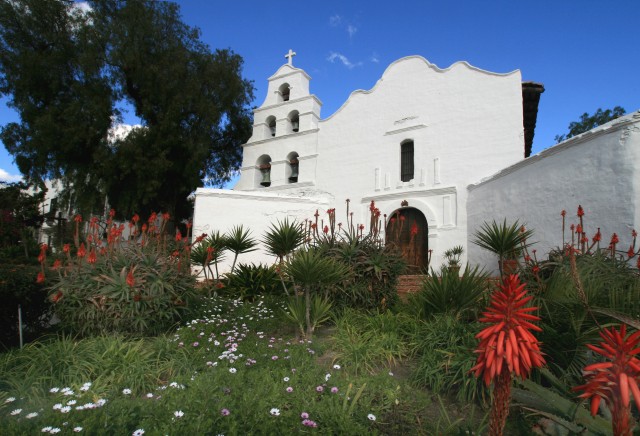 Take a trip back to the time of the Spanish explorers and Franciscan friars who discovered San Diego at Mission San Diego de Alcala, the first mission in California (founded in 1769 and relocated to its present site in 1774). Children under 6 are free to tour the little museum (kids 6 to 12 are only $2). The Mission church and grounds, including a cool excavation site out back, are free for all to explore.
Junipero Serra Museum
Kids under 6 are also free at Junipero Serra Museum on Presidio Hill overlooking Mission Valley and Old Town. It was here in 1769 that the Spanish friar Junípero Serra and a group of soldiers built California's first mission and a fort (called "presidio" in Spanish). The original buildings are gone, but an impressive Spanish-style museum sits on the site today.
Eat!
Lots of restaurants in Mission Valley's hotels and resorts are rolling out the red carpet for children 12 and under. Kids eat free (with purchase of an adult entrée) at: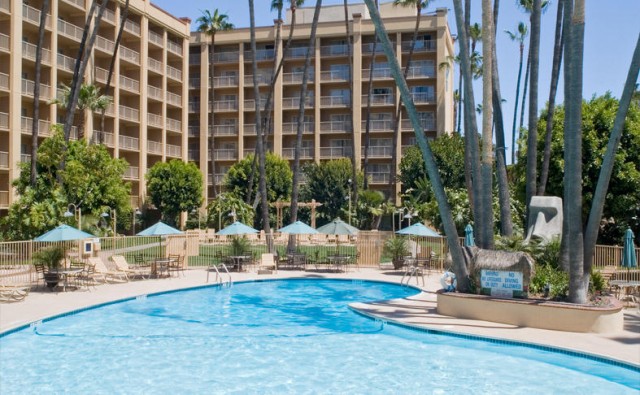 At Doubletree by Hilton-Mission Valley, kids (up to two per room) can choose a free entrée from the children's menu at the Fountain Café and Windows Lounge. Kids' breakfasts are free at Ramada Conference Center plus free eats for kids at Sheraton Mission Valley!
Gifts!
Upon check in, Comfort Inn & Suites Hotel Circle is giving out a free welcome gift to each kid who checks in. WAY cool!
As you can see, there are money-saving deals galore! See you in Mission Valley 🙂