San Diego County wineries are overshadowed by the reign of amazing craft breweries throughout the county (the region is close to surpassing 100 breweries). But vitoculturist visitors to San Diego can have a wonderful time exploring the more than 70 wineries and tasting rooms from chic urban settings to mountain resort retreats nestled in the vineyards. Many of the wineries offer outdoor entertainment such as Jazz series or special event concerts. While most of these music and wine pairings occur during the summer season, a few wineries take advantage of the spectacular views and gentle autumn weather to provide performances into the fall.
Music at Milagro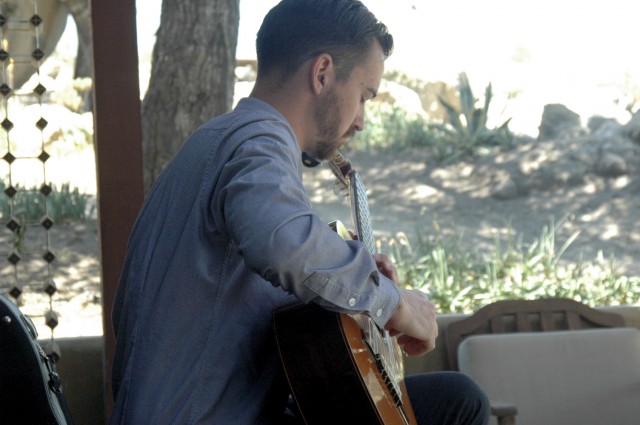 The 110 acres that compose Milagro Farm Vineyards & Winery abound with myriad plants, trees, wild life, and open spaces. Tucked into the Ramona Valley near the Cleveland National Forest, the property features a naturally rolling landscape dotted with granite boulders and coast live oak trees. With the shorter days and cooler temperatures, the Music at Milagro acoustic series has shifted from Friday to Sunday afternoons beginning in October. Take a Sunday country drive and visit this beautiful destination to hear local musicians and sip local wines. Taste six estate-grown wines and keep the glass for $12; the live music is free. Milagro has partnered with Treasure Limo for guests from San Diego who want to go beyond "tastings" and really enjoy a bottle of wine with the performance, and not have to drive home.
Upcoming performances include:
The Sunday Music at Milagro series takes place every 2nd and 4th Sunday of the month from 2:00 to 4:00 PM at the tasting room.
Where: 18750 Littlepage Road, Ramona, CA 92065
> Find out more about Milagro Farm Vineyards & Winery
From Lazy Sunday Afternoons to Swinging Saturday Nights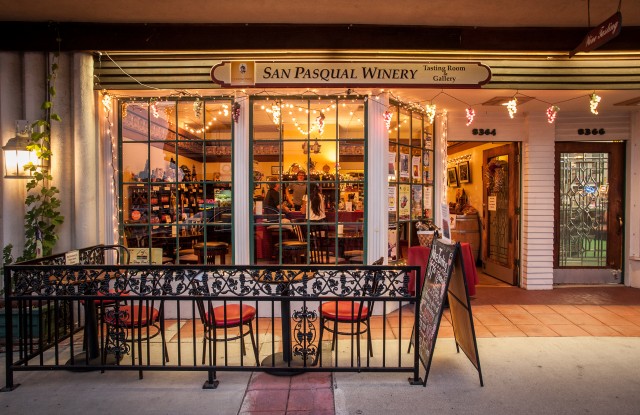 If a Sunday drive to the countryside doesn't fit your itinerary, San Pasqual Winery has an urban Tasting Room in the town of La Mesa that hosts rock, blues, and folk music on Saturday nights. Seating is on a first come, first-served basis in the intimate back room, and the shows start at 7:00 PM. The music is free and local, and the wine, cheese and crackers and desserts are available for sale. San Pasqual Winery blends California grown grapes including varietals from Napa, Sonoma and Santa Barbara to produce a wide range of wine offerings.
Their Saturday night music series also offers a wide range of styles. Upcoming shows include:
October 18: Jefferson Washington is a local San Diego blues and folk musician who showcases a blend of American roots style music
October 24: the Sock Monkeys play variety of fun music from the past to the present, in addition to mixing in their own entertaining original music.
November 1: Mercury Street Blues play a variety of music – jazz, blues, folk and rock.
Where: San Pasqual Winery La Mesa Tasting Room – 8364 La Mesa Blvd., La Mesa, CA 91942
> Find out more about San Pasqual  Winery
Opera, Art & Wine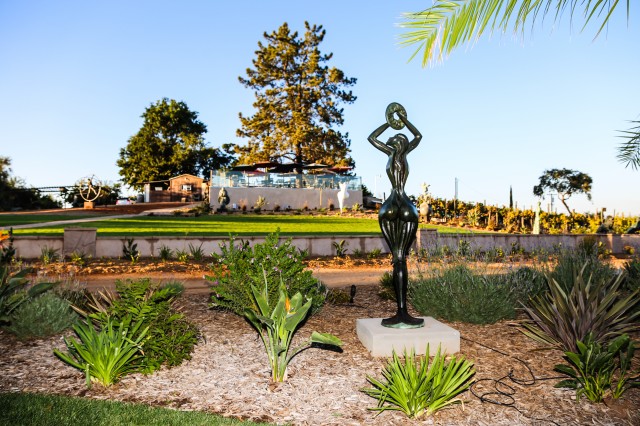 Salerno Winery, a small family owned boutique winery is a cultural destination located in the hills of Ramona Valley. In addition to established favorites such as Cabernet Sauvignon, Merlot, and Petite Sirah,  Salerno Winery offers hand crafted wines such as their signature Elegante, a double gold medal and gold sweepstakes winner. The property offers guests a unique experience complete with tasting room, sculptures from more than 20 world-renowned artists and classical opera.
Every Saturday and Sunday from 2:00 to 5:00 PM, visitors can enjoy lilting operatic performances from Jorge D'Soria – a gifted tenor who sings in six languages including Italian, Spanish, Latin and French – and Salvador Padilla, a brilliant baritone who has performed around the world and won numerous awards for his vocal talent.
Where: 17948 Highway 67, Ramona, CA
> Find out more about Salerno Winery
What are your favorite non-traditional music venues in San Diego?