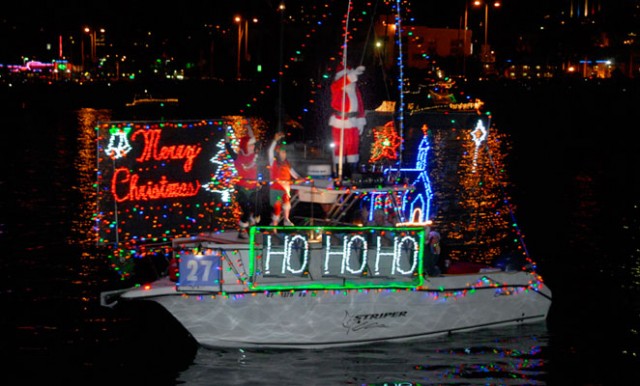 The holidays are just around the corner and there's no better place to be than San Diego's sparkling Mission Bay where distinctly California festivities await!
Mission Bay Christmas Boat Parade of Lights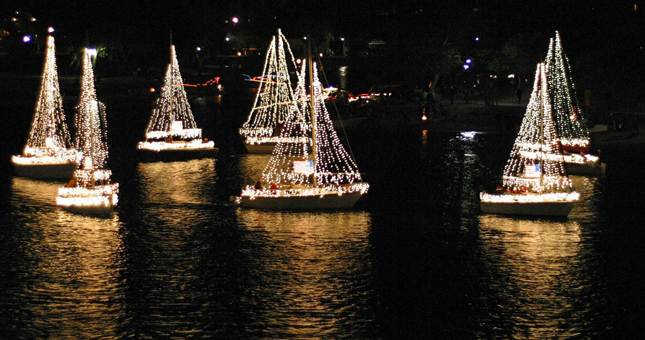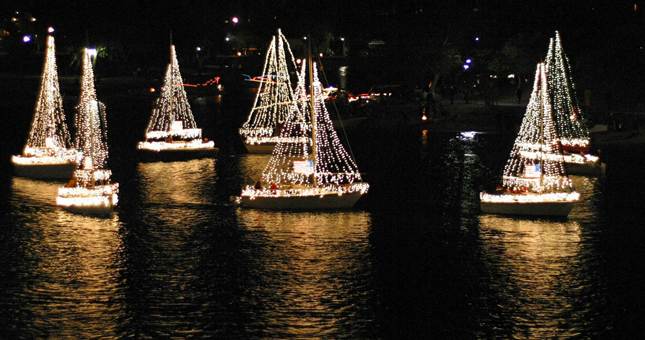 Everybody loves a holiday parade. But in San Diego, they don't just happen in the streets. A unique maritime way to make some merry this holiday season is the popular Mission Bay Christmas Boat Parade of Lights on December 13, featuring dozens of boats festooned with holiday lights and décor sailing around Mission Bay.
All are welcome to this free aquatic pageant which attracts tens of thousands of spectators to the shoreline.
The boat parade begins at 7:00 PM from the Quivira Basin. The best viewing spots are from Crown Point, Santa Clara Point Park (by Sail Bay), the east side of Vacation Island and west side of Fiesta Island. Check out this map of Mission Bay to scope out the area beforehand.
When: December 13, 2014
Time: 6:00 to 9:00 PM
Cost: Free
> Find out more about the Mission Bay Christmas Boat Parade of Lights
SeaWorld's Christmas Celebration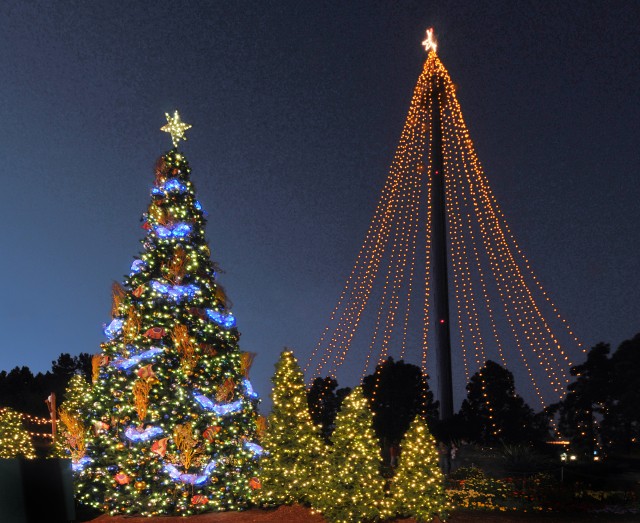 Also on Mission Bay, SeaWorld San Diego makes a big splash with its annual Christmas Celebration, beginning this Saturday. Festivities include Christmas-themed animal shows, holiday décor throughout the park, Santa's Cottage for the kids, the 320-ft. Skytower Christmas Tree of Lights and SnowWorld, a winter wonderland with hills of snow for kids to sled down and practice making snowballs. Yep, it snows in San Diego! (we just have to make it 😉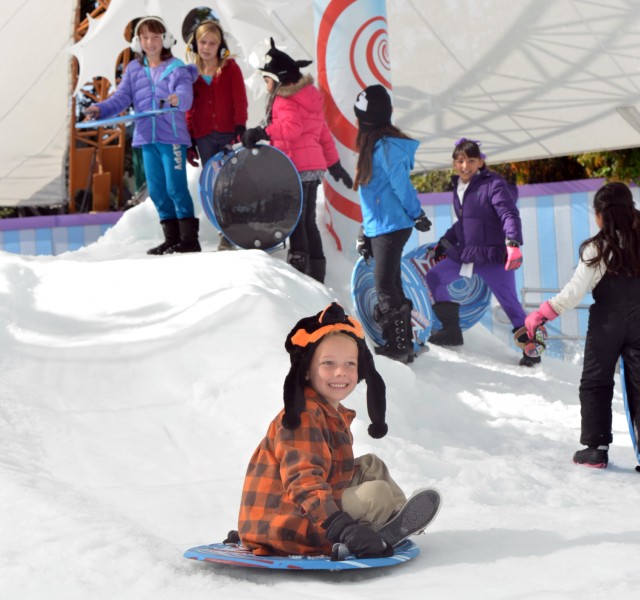 When: November 15, 2014 – January 4, 2015
Cost: Included with Admission
> Find out more about SeaWorld San Diego's Christmas Celebration
Mission Bay Hotel Holiday Deals
After a jolly day on the bay, rest your head at one of these top 5 tropical waterfront resorts that dot the shoreline:
See you this holiday season in Mission Bay! 🙂