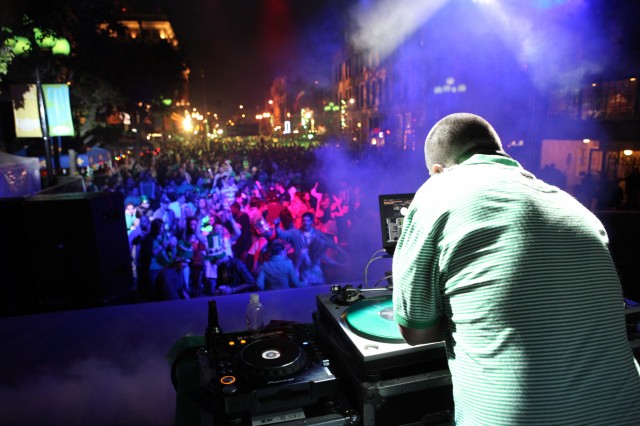 When you think of San Diego the first thing that probably comes to mind is our great weather and the beach, and yes, we are blessed with those two things. But San Diego is the kind of city that also knows how party, because once the sun sets on the beautiful Pacific Ocean, San Diego's playful side comes to life!
In the past couple of months San Diego's night scene has expanded with the addition of new alluring nightspots and it's expected to grow even more with the opening of much anticipated new nightclubs that will spice up San Diego's after dark entertainment.
AD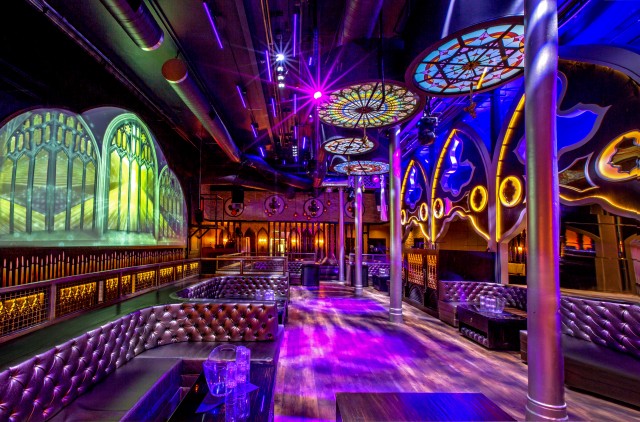 AD Club opened its doors in August 2014 and since then has been offering a full nightclub experience with craft cocktails, synchronized areal theatrics, the latest in music, eleven bottle service booths and a small bites menu. The 4,000 square-foot space is decorated with traditional cathedral and religious elements that give the venue a unique bold and daring design. For those who worship food, exclusive dining "pop-ups" events are hosted with popular chefs who create special prix-fix menus for the occasion. AD Club is a creation of Coronado, CA entrepreneur Bayless Cobb and E.A. Anthony.
Where: 905 4th Ave., San Diego CA, 92101
> Find out more about AD
Parq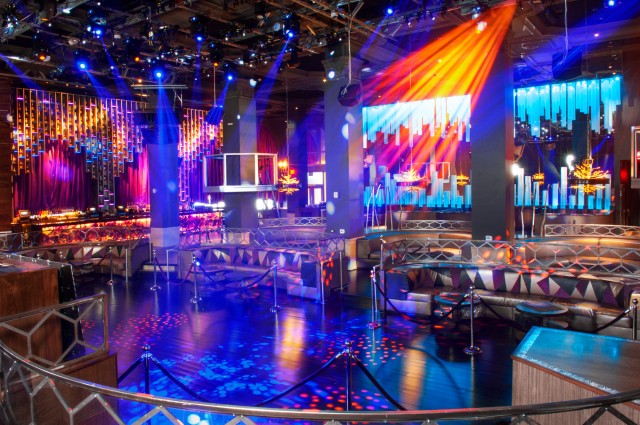 Formerly On Broadway, Parq is San Diego's newest nightclub where patrons can enjoy of areal performers, VIP tables, a 10 ft. tall robot named Roca Tron and the latest laser technology. The interior décor is designed to submerge you in a mysterious forest with over-the-top features. Tuesday through Saturday from 5:00 to 10:00 PM, Parq doubles as a restaurant, offering a sophisticated menu created by Executive Chef Errol D. LeBlanc II.
Where: 615 Broadway San Diego, CA, 92101
> Find out more about Parq Nightclub
Omnia San Diego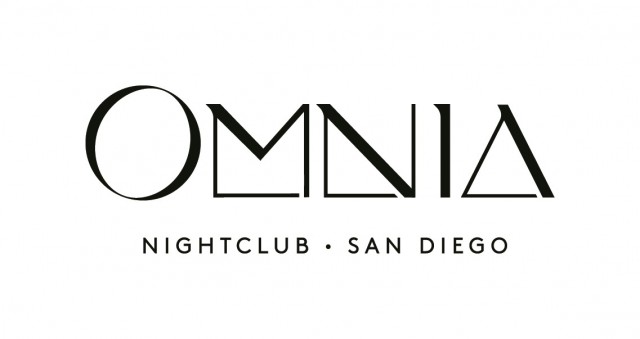 Hakkasan Group, known for its popular nightclub and dining destinations, has selected San Diego as the second location of their new nightlife concept, Omnia. Opening spring 2015, the new nightclub plans to make a grand entrance in San Diego shortly following the debut of the brand's flagship location at Caesars Palace in Las Vegas (formerly PURE). The renowned hospitality company promises to deliver state-of-the-art technology, DJ's, live performances and an unforgettable experience for locals and visitors.
Where: 454 Sixth Ave. San Diego, CA 92101
When: Opening Spring 2015
> Find out more about Omnia San Diego
CAKE San Diego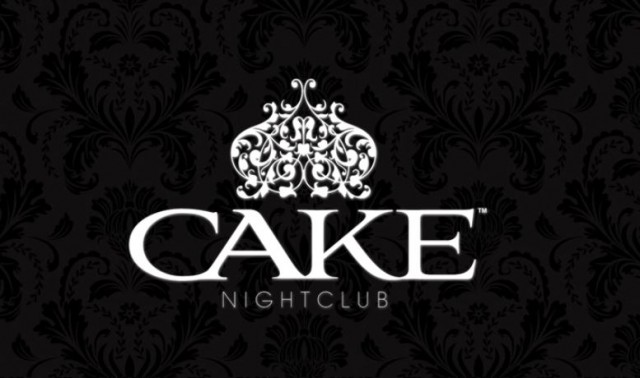 One of the newest projects of Tosh Berman of EDL Management Group will arrive to San Diego next year. An exact date has not yet been disclosed, all we have is a name, CAKE.  There isn't much information in regards to the décor or what we can expect, but if we take a look at the recently inaugurated CAKE in Scottsdale, we can envision a boutique nightlife venue with designs inspired on 17th century European landscapes.
Where: 454 Sixth Ave. San Diego, CA 92101
When: Opening 2015
> Find out more about CAKE San Diego