From the big and stylish outdoor malls such as Horton Plaza and Fashion Valley Mall to niche retailers tucked into urban neighborhoods, San Diego is a shopper's paradise that caters year-round to consumers on the hunt for deals and one-of-a-kind merchandise. Among them are several unique stores and outlets that LGBT shoppers shouldn't leave town without visiting.
Babette Schwartz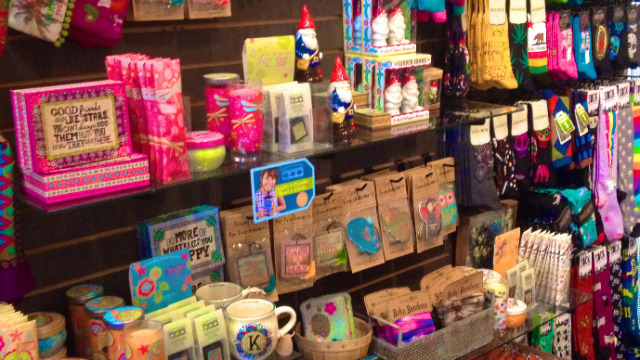 Long established within San Diego's LGBT community, the store carries novelty items of every stripe along with odd books, gay wedding-cake toppers, T-shirts and one of the most extensive and campiest greeting card collections in the city.
Where: 421 University Ave., San Diego, CA 92103
> Find out more about Babette Schwartz
Obelisk Mercantile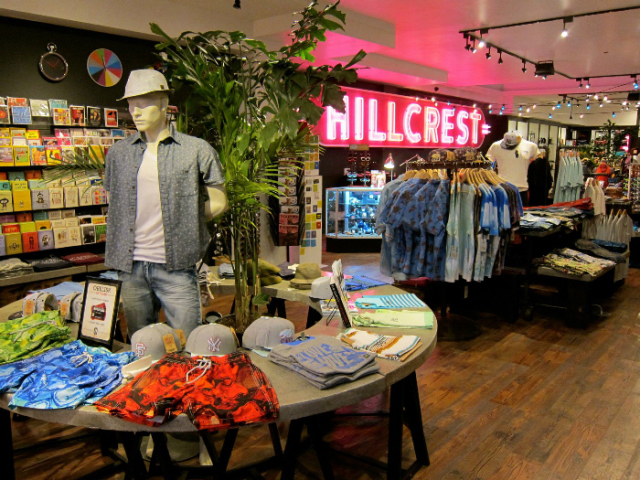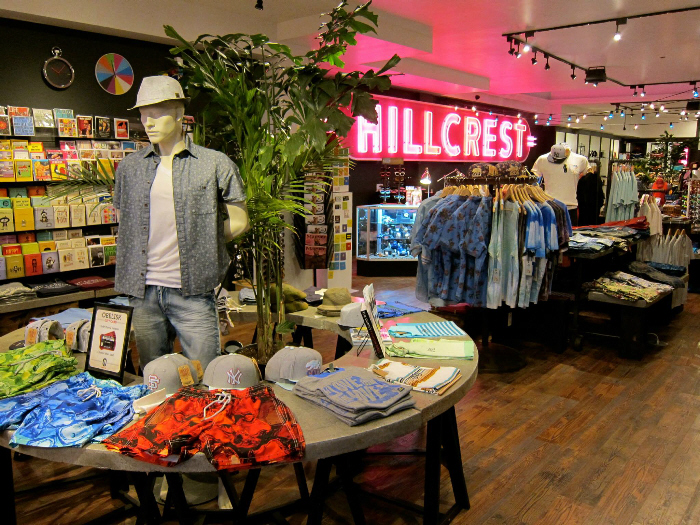 From designer watches by Daniel Wellington to skin care products by Billy Jealousy, the inventory extends to an array of other products favored by LGBT shoppers such as stylish backpacks, flasks, belts, T-shirts and a full line of sandals by Cobian.
Where: 1037 University Ave., San Diego, CA 92103
> Find out more about Obelisk Mercantile
Mankind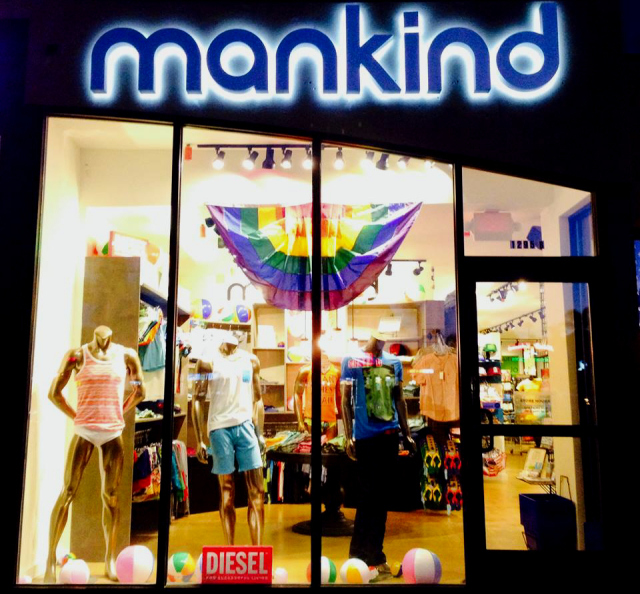 Buy your gay apparel at this upscale, LGBT mega store, which brims with everything from sexy swimwear and designer clothing (including Diesel jeans) to DVDs, accessories and party supplies of an adult nature.
Where: 1295B University Ave., San Diego, CA 92103
> Find out more about Mankind
Hillcrest Ace Hardware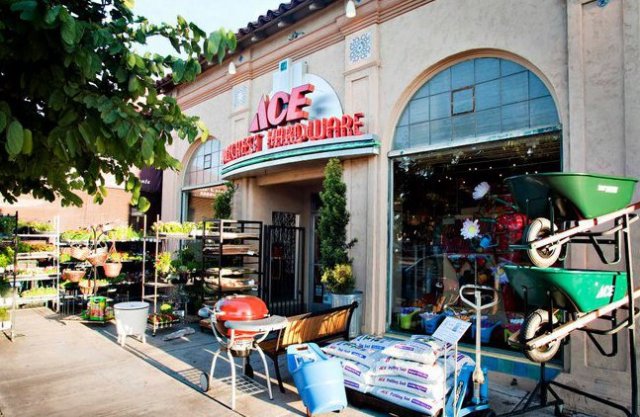 LGBT shoppers will find a lot more here than nuts, bolts and power tools. The two-level store is a favorite destination in the community for gifts, home décor and kitchen items. It's also one of the few hardware stores in the country boasting creative front-window displays designed to catch gay eyes.
Where: 1007 University Ave., San Diego, CA 92103
> Find out more about Ace Hardware
Pigment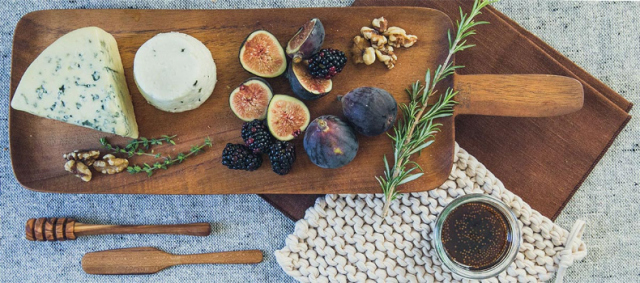 With a smart, new line of instant cameras by Lomo, combined with pantry items, cocktail mixers and modern table-setting merchandise, this 3,000-square-foot emporium carries everything under the San Diego sun for both outdoor living and home decorating. The shelves also feature a fine collection of the latest and greatest cookbooks on the market.
Where: 3801 30th St., San Diego, CA 92104
> Find out more about Pigment
The Homebrewer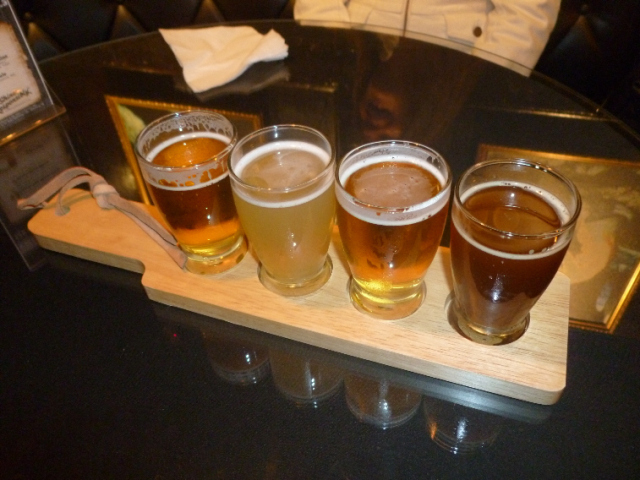 If you're trying your hands at home brewing after becoming swooned by San Diego's prolific craft-beer scene, The Homebrewer is your one-stop shop for buying grains, yeast and hops for small-batch recipes. Fermentation accessories are also available. The store is situated in proximity to several craft beer bars and staffed by knowledgeable brew masters eager to share tips and advice.
Where: 2911 El Cajon Blvd., San Diego, CA 92104
> Find out more about The Homebrewer
Bluestocking Books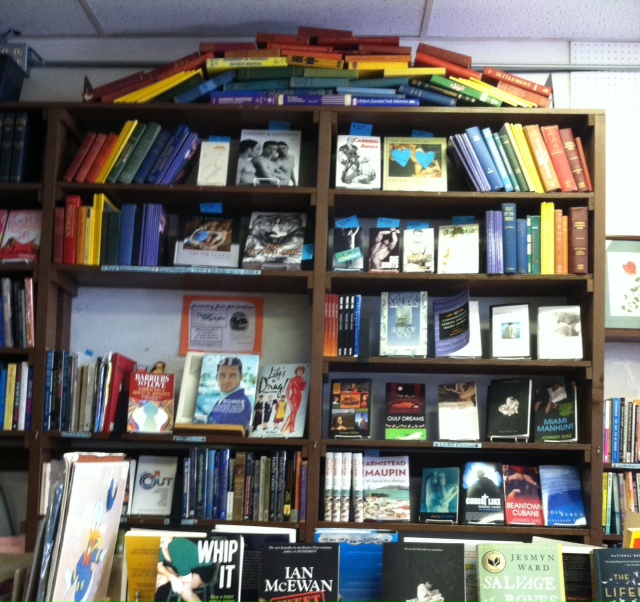 Touted as having one of the biggest and best inventories of LGBT titles, this landmark bookstore also carries music CDs and vinyl record albums. Selections on everything are updated daily. Most of the books are used, although new releases and bestsellers enter into the stock.
Where: 3817 Fifth Ave., San Diego, CA 92103
> Find out more about Bluestocking Books
Graffiti Beach Boutique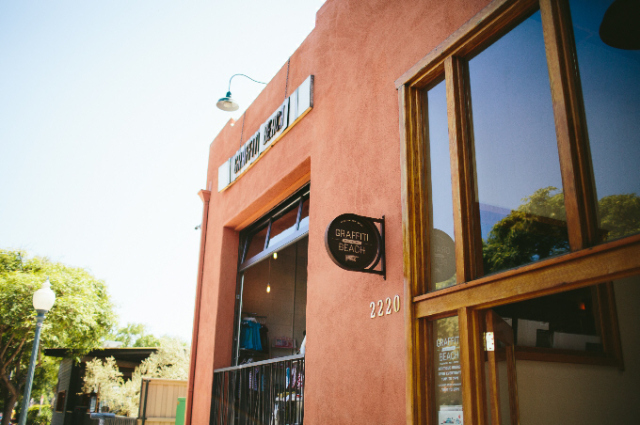 If you're looking for eco-friendly products crafted by up-and-coming designers and artists, you've come to the right place. Located in South Park, which is home to several other quaint shops, the store greets with a unique fashion accessories, apparel, home décor and kids clothing.
Where: 2220 Fern St., San Diego, CA 92104
> Find out more about Graffiti Beach Boutique
Temecula Olive Oil Company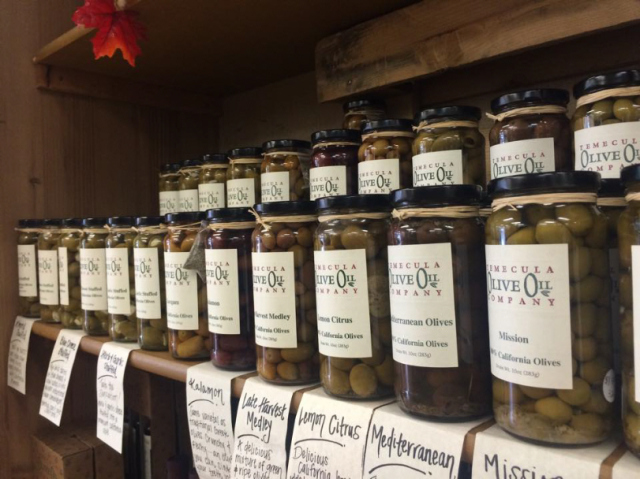 Situated in Old Town among a host of colorful shops, visitors will encounter a dazzling array of products made from plump, meaty olives grown and harvested in nearby Temecula. The inventory features flavored oils and more than 20 types of jarred olives, any of which will fit snuggly into your luggage and jazz up your next party buffet.
Where: 2754 Calhoun St., San Diego, CA 92110
> Find out more about Temecula Olive Oil Company
The Crypt
San Diego's favorite fetish store doesn't miss a beat when it comes to stocking leather gear, bedroom toys corsetry, erotic art books and other merchandise that you won't find at the major retailers. The shop is open daily from 10:00 AM to midnight.
Where: 3847 Park Blvd., San Diego, CA 92103
> Find out more about The Crypt