Northeastern San Diego is home to a sprawling landscape of scenic rolling hills. This vast corner of the county is where many locals make their homes, as do a few local wineries and breweries. For most visitors, northeastern San Diego is still undiscovered, but there is plenty to uncover in this historic and artistic region.
Discover the Arts and Culture of Northeastern San Diego
[youtube http://youtu.be/8H5z_XUj8r4]
History in the Hills
Secrets to San Diego's past are scattered throughout Northeastern San Diego – you just have to know where to look.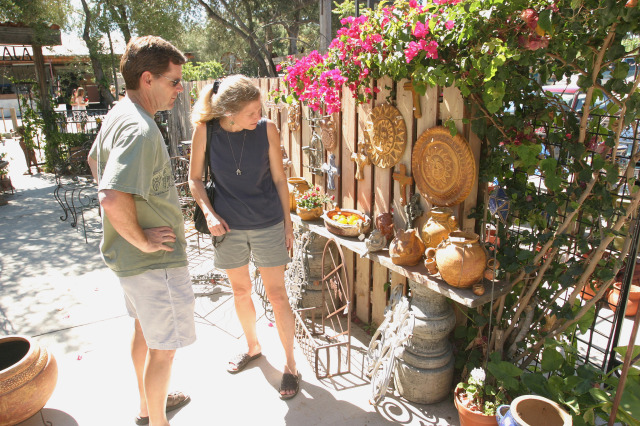 Artistic Shopping
Taking home a souvenir is an important part of any travel experience, and in northeastern San Diego, visitors will find plenty of artsy boutiques to inspire a purchase.
There's a lot to choose from at Clay Artists at the Vineyard, where several artists share studio and gallery space at the Bernardo Winery.
Also at the Bernardo Winery, Icarus Creative Arts features mosaics, hand painted furniture, unique home decor and more from local artists.
Try becoming an artist yourself in the relaxed setting of Clay'n Latte.