It's the new year and it's time to explore more of what San Diego has to offer visitors and locals alike. Here are 15 things to try in 2015:
100+ Years of Awesome
1. Climb the California Tower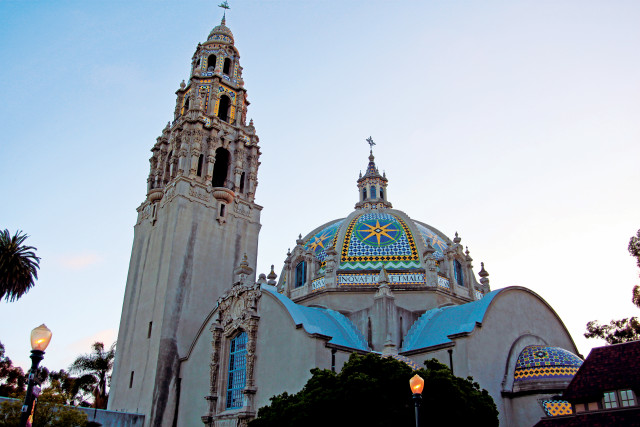 For the first time since 1935, Balboa Park's California Tower at the San Diego Museum of Man is open for public tours! From the second floor of the Museum, you go up a staircase hidden to the public for decades. Then you climb seven floors, getting glimpses through narrow windows of the beauty outside. Finally, you climb a spiral metal stairway and emerge into sunlight where you will see a spectacular Southern California vista.
2. Balboa Park Centennial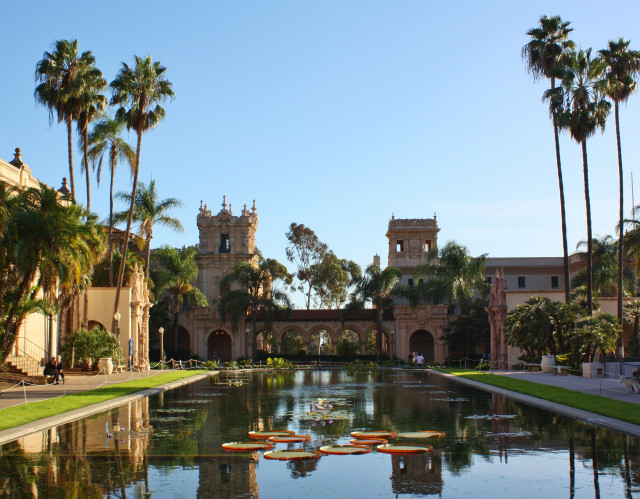 100 years later after the opening of the Panama-California Exposition, the City of San Diego and Balboa Park are doing it all over again. Join us as we celebrate the art, science and culture of Balboa Park and the City of San Diego with a year of breathtaking performances, awe-inspiring exhibitions, and historical experiences with a reverence to how San Diego has grown, and how Balboa Park has evolved over the last century.
3. Coronado Celebrates 125 Years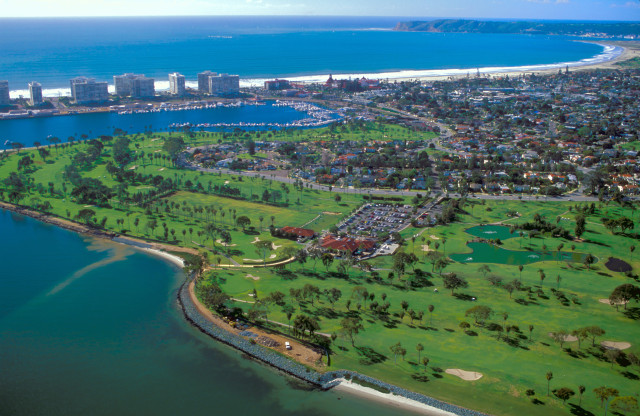 In 2015, the City of Coronado will celebrate 125 years since its incorporation on December 11, 1890. Since the traditional anniversary gift chart doesn't go beyond 100 (10K diamond), Coronado has decided to give its citizens and visitors a year-long celebration of a year-long celebration of the Crown City's history, its accomplishments, its citizens, and its future. Designated "Coronado Celebrates 125," the City, working through its Cultural Arts Commission, will collaborate with a wide variety of individuals, businesses, and organizations to engage citizens and visitors alike in an extraordinary celebration.
> A Link to the Celebration will be added as soon as it is ready
From the Hidden to the New
4. Explore the Nine Districts of San Diego

From the hills of La Jolla to the plains of the northeast and everywhere in-between, come take a tour with us and discover the artistic side of some of San Diego's most exciting neighborhoods.
5. Discover the New Embarcadero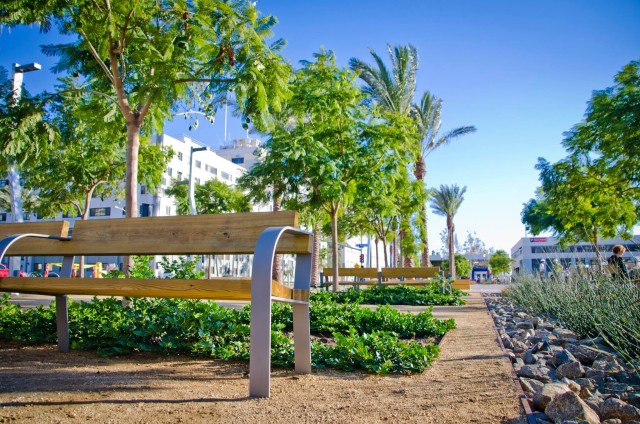 San Diego's picturesque Embarcadero keeps getting better! In addition to the beautiful Waterfront Park unveiled in 2014, the Embarcadero just became more pedestrian-friendly with a beautifully landscaped 105-foot wide promenade featuring public art by internationally known artist Pae White; lush, colorful gardens, landscaped plazas and pathways feature comfortable wooden benches and seating areas, groves of 42 purple-blooming jacaranda trees; and the popular Carnitas Snack Shack (opening early Summer 2015).
The Great Outdoors
6. Decobike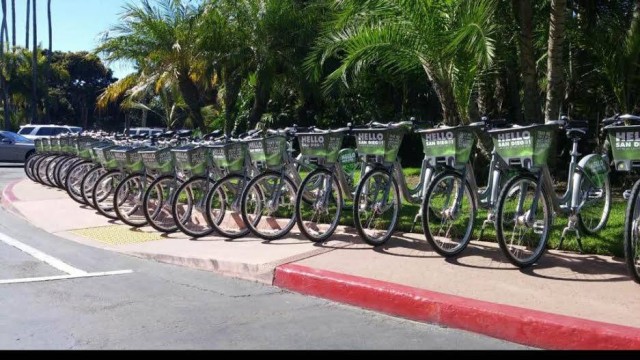 With all the transportation options available in San Diego, it's easy for anyone to explore most of the city without ever needing to rent a car. In 2015, visitors and locals will be able to quickly move around the city on two wheels thanks to San Diego's new bike-sharing program, Decobike. Once the system is fully operational, you will be able to rent one of the more than 1,700 bikes by the hour or day at any of the more than 180 solar-powered stations.
7. Kayak Whale Watching Tours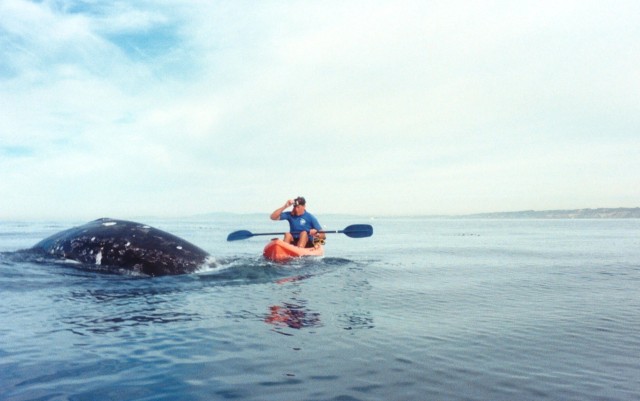 Get up close to a grey whale while being active on a kayak whale watching tour. Outfitters like Hike Bike Kayak Sports La Jolla, La Jolla Kayak and Everyday California offer daily kayak whale watching tours from December through March.
8. Run a Race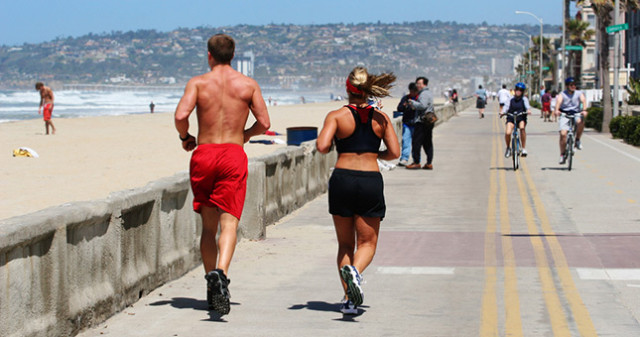 With amazing weather and breathtaking waterfront views, it's easy to see why San Diego hosted the first triathlon more than 40 years ago. Today, you can run anything from a 5K to a full marathon every month in San Diego. So in 2015, challenge yourself to run a race in San Diego and then reward yourself with a few days of recovery at one of San Diego's sparkling beaches.
9. Tidepooling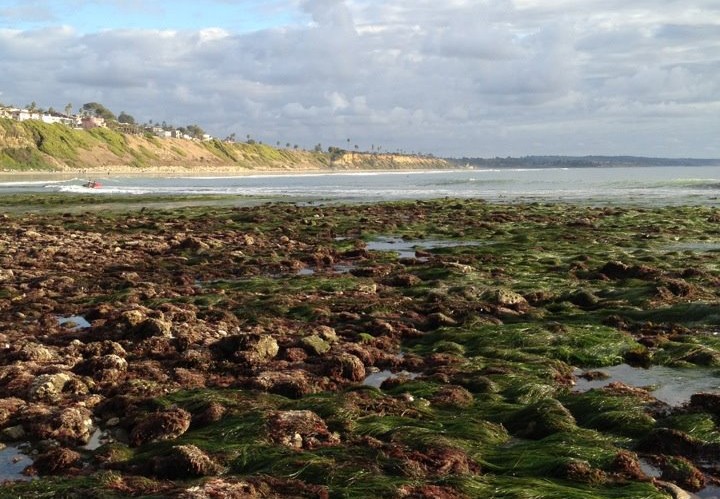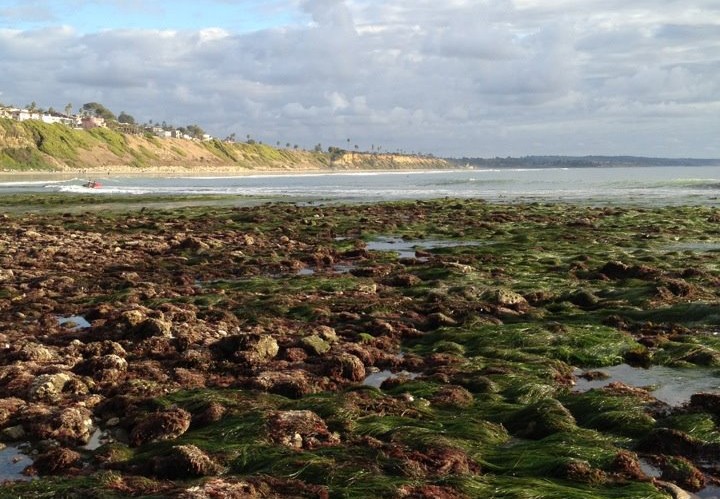 There's no telling what tiny creatures you'll encounter in these incredible little ecosystems teeming with life along San Diego's shoreline. It all happens when the tide rolls out – shallow pools form around the rocks and become home to tiny octopuses, colorful sea stars, hardy hermit crabs and other remarkable critters. And that's just what's visible to the naked eye.
Celebrate the Craft of San Diego
10. Coffee – Pour-Overs to Espresso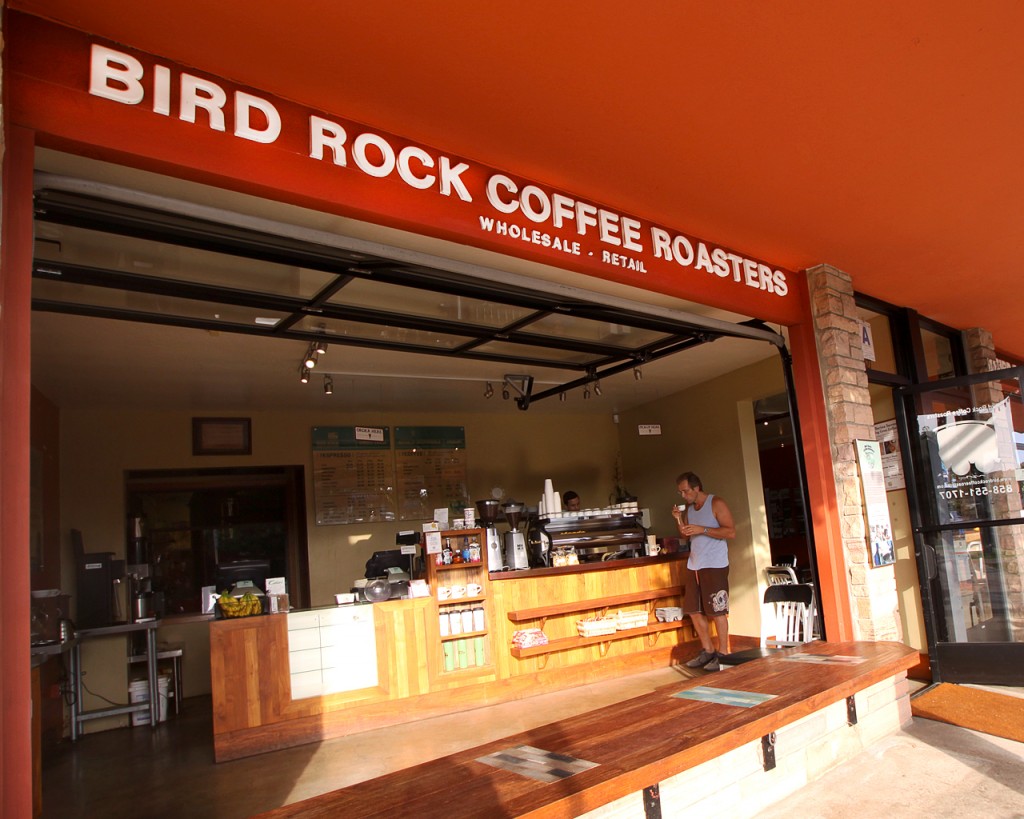 From Bird Rock Coffee Roasters in La Jolla to Ryan Bros. Coffee in Barrio Logan, the fine craft of freshly roasted coffee is exploding all over San Diego. Since there are so many amazing options, here are a few other spots to check out for a warm pour-over: Dark Horse Coffee Roasters, Coffee & Tea Collective, Caffe Calabria, Influx Cafe and Roast Coach.
11. San Diego Spirits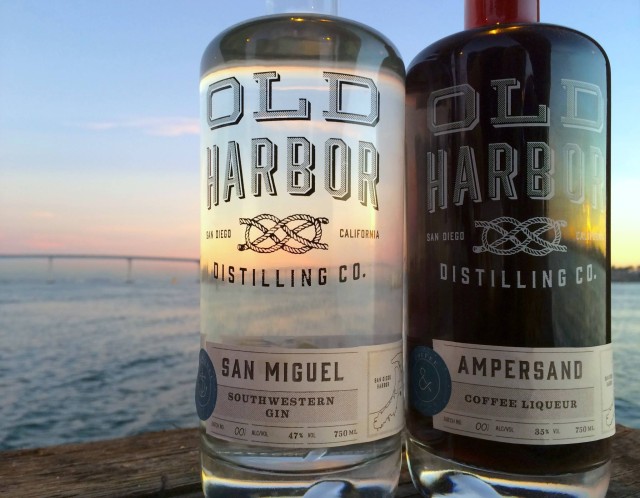 As San Diego's award-winning craft beer scene reaches maturity, brewers are starting to become distillers along with a few newcomers into San Diego's craft scene. Old Harbor Distilling Co., Malahat Spirits, Liberty Call Distilling Co. and Kill Devil Spirit Co. are the first distillery-only operations looking to grow the world of locally distilled spirits. Breweries Twisted Manzanita and Ballast Point are distilling everything from barrel-aged rum to an East County moonshine.
12. Donuts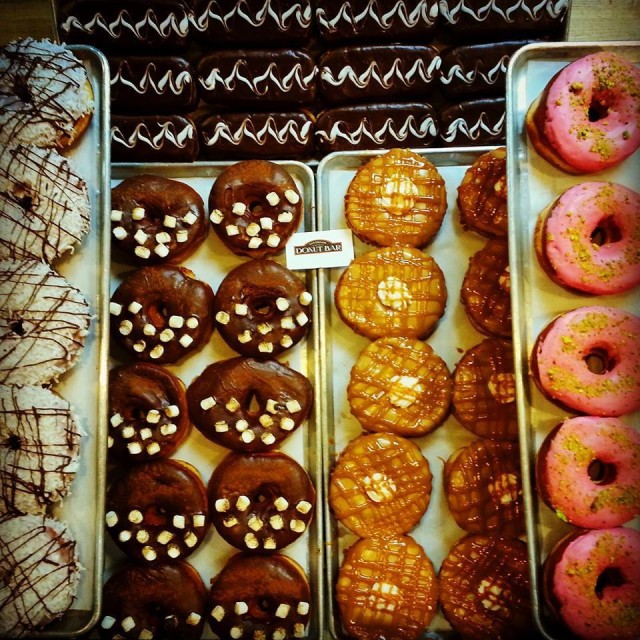 Sorry cupcake lovers, donuts are the new cool…again. Donut Bar in downtown San Diego was one of the first to cook up these overly decadent pastries. In North Park, Nomad Donuts and Streetcar Merchants of Fried Chicken, Doughnuts & Coffee are frying up some cakey deliciousness. If you are looking for something a bit more old-fashioned, Dunkin Donuts has returned to San Diego and plans to expand throughout the county.
13. Meat-Centric Establishments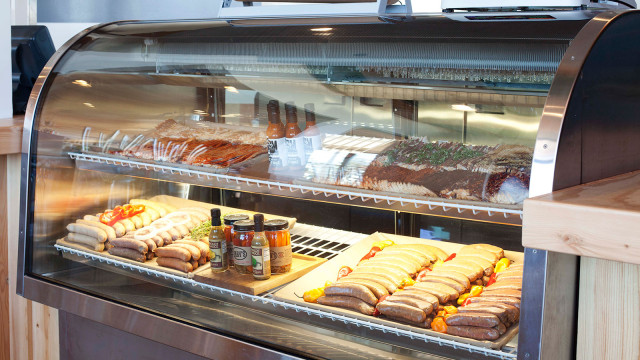 San Diego, which has its fair share of vegetarian restaurants, is seeing a rise in the popularity of more meat-centric establishments. S&M Sausage & Meat and Cowboy Star invite you to not only dine on some of the best cuts, but to take some home from their in-house delis. The Heart & Trotter Whole Animal Butchery will offer locally sourced meats and promises that nothing will go to waste. (H&T retail location is set to open sometime in 2015). For those in the North County, stop by Tip Top Meats in Carlsbad.
Make San Diego Your Home Port
14. Disney Cruise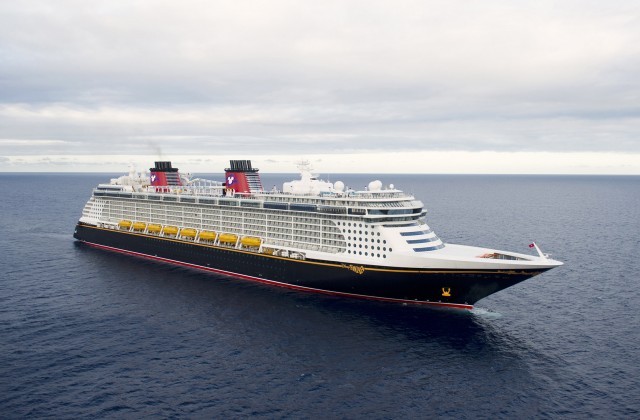 San Diego is the perfect place for your pre- and post-cruise vacation. In October 2015, Disney Cruise Line will offer 3- and 5-day cruises to Mexico that embark from San Diego. So now you and your family can enjoy a few days in San Diego, then explore Mexico and finish up with a few more relaxing days in San Diego. Talk about the ideal vacation!
15. Explore Baja California
[youtube http://youtu.be/89OuNv-2IUs]
By staying in San Diego, visitors and locals can conveniently (and safely) make a day trip south of the border. Tour companies like Turista Libre open up the city of Tijuana and highlight the growing arts and culture scene, delectable cross-border restaurants, mouth-watering taco shops and even local craft breweries. Those looking something a bit more romantic can venture further south to the Valle de Guadalupe for amazing wines and romantic hotels. Local museums like the Museum of Contemporary Arts San Diego are also offering tours of Valle de Guadalupe.