Barrio Logan is one of San Diego's best kept secrets. Many residents know that this neighborhood is the heart of the city for San Diego's Mexican-American community, but visitors are just starting to discover all the hidden gems this part of town has to offer. From unassuming taco joints to pop-up art galleries, Barrio Logan is bustling with creativity and culture.
Discover the Art and Culture of Barrio Logan
[youtube http://youtu.be/E_jN9INAU3o]
Art Galleries, Street-Style
In Barrio Logan, looks can be deceiving. That average-looking warehouse just might be housing some of the region's most cutting edge art.
Located in a former Weber bakery, the Bread & Salt gallery is just as interesting for its architecture as for the innovative visual art and music performances you can find there.
You'll find something different on display every time you visit La Bodega, a 9,000 sq. ft. warehouse turned gallery, but you're guaranteed to see something unique and authentically San Diegan.
Chicano Art Gallery showcases voices from the community, featuring everything from painting exhibitions to spoken word events.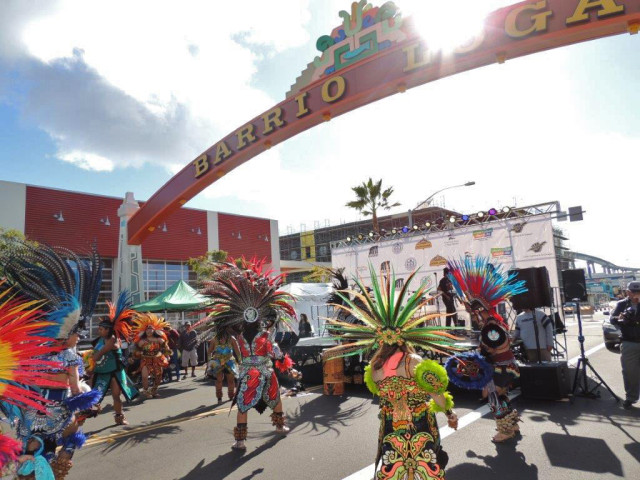 Authentic Cuisine
Whether you want true Mexican street food or a perfectly crafted cup of coffee, serious foodies know this neighborhood for its culinary offerings.
Don't be put off by the long lines at Las Cuatros Milpas. The tacos and chorizo bowls are worth the wait!
Cafe Virtuoso wins the praise of many serious coffee snobs. You can find many top-notch restaurants serving their brews, but stop by Barrio Logan for their proprietary cafe.
The newly opened San Diego Taco Company call themselves the "King of All Tacos," and for good reason. Their fish tacos are some of San Diego's best. Keep an eye out for their new restaurant, Salud!, in Barrio Logan.