With more than a dozen pet friendly hotels throughout the city, and even more restaurants that open their doors to doggy dining companions, it's no surprise that San Diego is a popular destination for pet lovers. And for those looking for a pet-centric experience that goes above and beyond, you'll find that here too!
If quality dog or cat bonding time is on your travel itinerary, check out these unusual experiences for pet lovers in San Diego:
Order From the Doggy Menu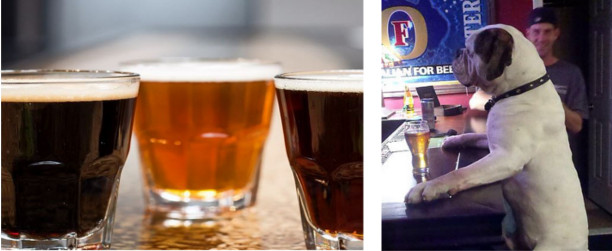 Many San Diego restaurants set out water bowls and treats for dogs dining with their owners, but the La Jolla Brewing Company steps up the canine dining game with an entire Dog Menu. While you enjoy one of their signature craft brews, your pooch can feast on frozen "chicken pops" or an oatmeal bowl topped off with peanut butter.
Surfs Up Dog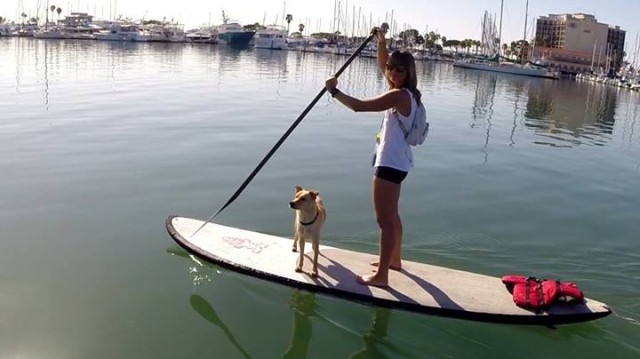 Active pet lovers can take to the bay with their dogs thanks to SUP Pups, a stand up paddle board tour for dogs and their owners hosted by The SUP Connection. The tour includes some doggy playtime followed by a paddle through the calm channels of the San Diego Bay.
Is your dog already a pro when it comes to water sports? Enter him or her in the annual Unleashed by Petco Surf Dog Competition! At the most adorable surf event of the year, fearless dogs jump on their boards, paddle out and hang 20. Even if your dog isn't up for the challenge, it's plenty of fun to watch.
Cats and Coffee

Of course, it's not just dogs that have all the fun in San Diego. If cat cuddles are what you seek, head to San Diego's Cat Café. The spot in the heart of downtown offers visitors a chance to enjoy delicious cup of coffee while hanging out with several resident kitties. Best of all, the resident cats are available for adoption, so if your fall in love over your cup of coffee, you can take your new best friend home with you!
Have a favorite San Diego activity to do with your best friend? Share it in the comments below!