You know the old saying, "In 1492 Columbus sailed the ocean blue…" Well, San Diego has its own historic maritime tale: "In 1542, Cabrillo sailed the ocean blue and discovered…San Diego." Yep, hard to believe that over 470 years ago(!)Portuguese explorer named Juan Rodriguez Cabrillo, who sailed for Spain, came across our little slice of paradise.

Cabrillo didn't stay long, though; just enough time to anchor his ship, the San Salvador, off Point Loma, note and name our beautiful bay, and continue up the coast.
Launch of the San Salvador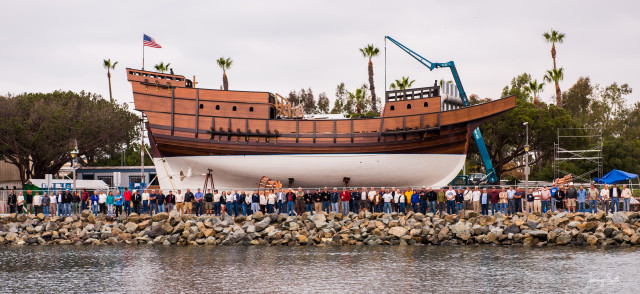 San Diego makes history again Labor Day Weekend, September 3-5, 2016, during the Maritime Museum of San Diego's maiden voyage celebration of the first full-scale, historically-accurate working replica of the San Salvador, the "Mayflower of the West." The impressive $6.2 million vessel stands 60 feet tall, weighs 230 tons and took the Maritime Museum five years to construct.
Coinciding with the museum's annual Festival of Sail, the largest tall ship festival on the West Coast, visitors can for the first time board the San Salvador and enjoy a variety of onshore exhibits spotlighting this seaworthy recreation of Cabrillo's 16th century galleon.
The adventure continues through October as the San Salvador embarks on a Pacific Heritage Tour of California's coast, serving as a seafaring symbol of California's origin story and the history of America from a West Coast perspective, and it will anchor in the following cities:
September 15-18: Oxnard, Channel Islands Maritime Museum
September 23-25: Monterey, Monterey State Historic Park
September 30 – October 9: Morro Bay, Central Coastal Maritime Museum Association
At each port, visitors will be able to board the ship and discover immersive dockside exhibits and events.
More Cabrillo Sites in San Diego
For history buffs, following are a few other cool Cabrillo sights (including a couple hidden in plain sight) to check out while you're here:
Cabrillo National Monument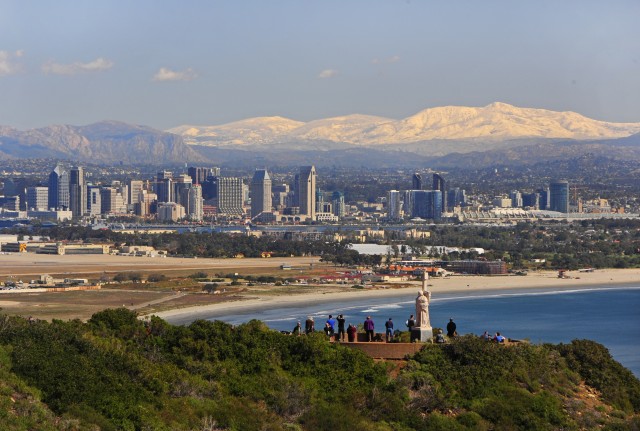 Cabrillo National Monument, San Diego's only national park, commemorates Point Loma peninsula (Ballast Point, to be exact) as the "Plymouth Rock of the West" where Cabrillo came ashore. Cabrillo, the first European to set foot in California, claimed the bay for Spain. He noted it was "a very good port." Couldn't agree more, señor Cabrillo 😉
It would be more than 200 years later before the first Spanish mission was founded here.
There's a 14-foot statue of Cabrillo with panoramic views of San Diego Bay and downtown; a phenomenal photo opp! Did you know: the Cabrillo sculpture was initially envisioned as a colossal statue that would exceed the Statue of Liberty in height!
California Tower in Balboa Park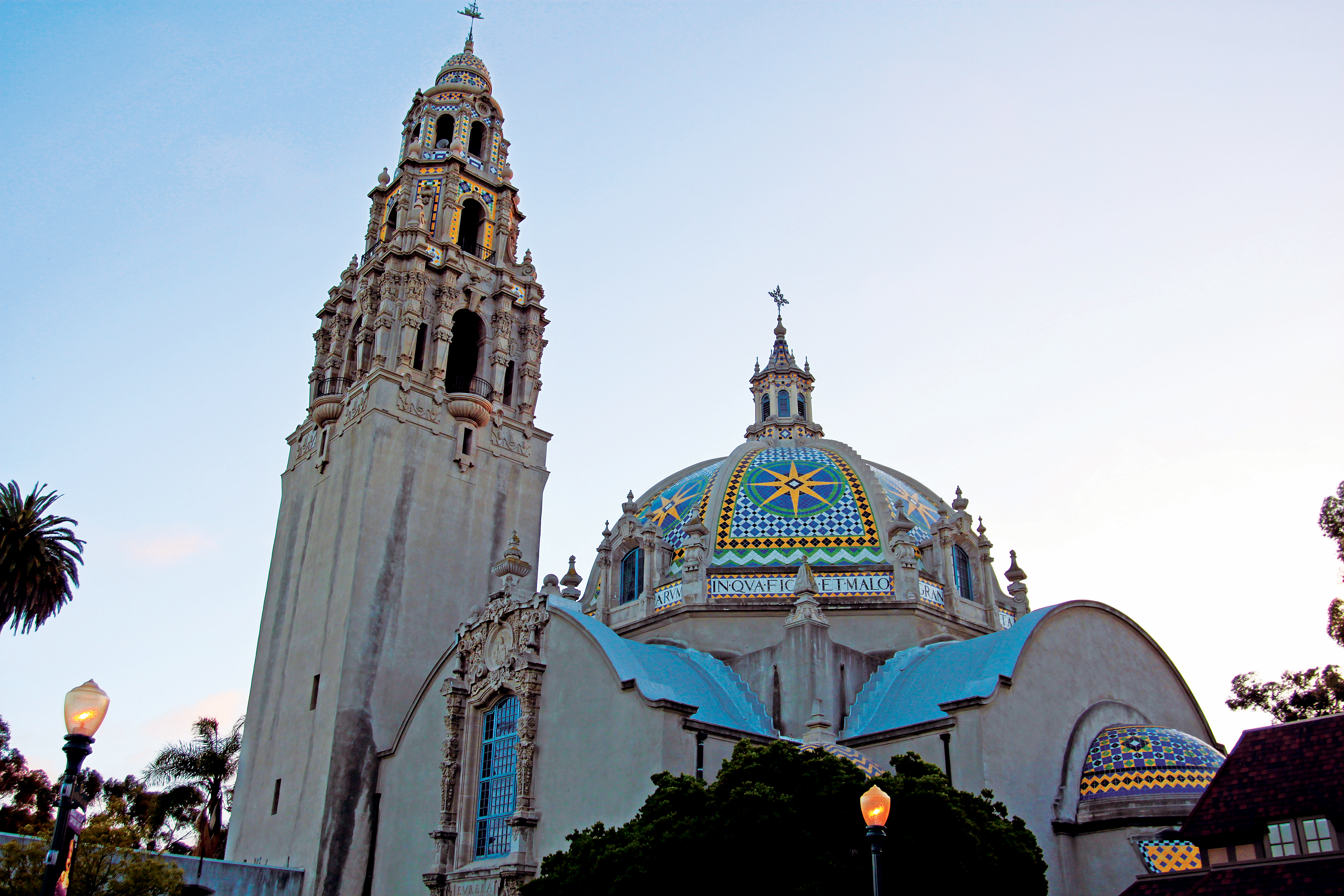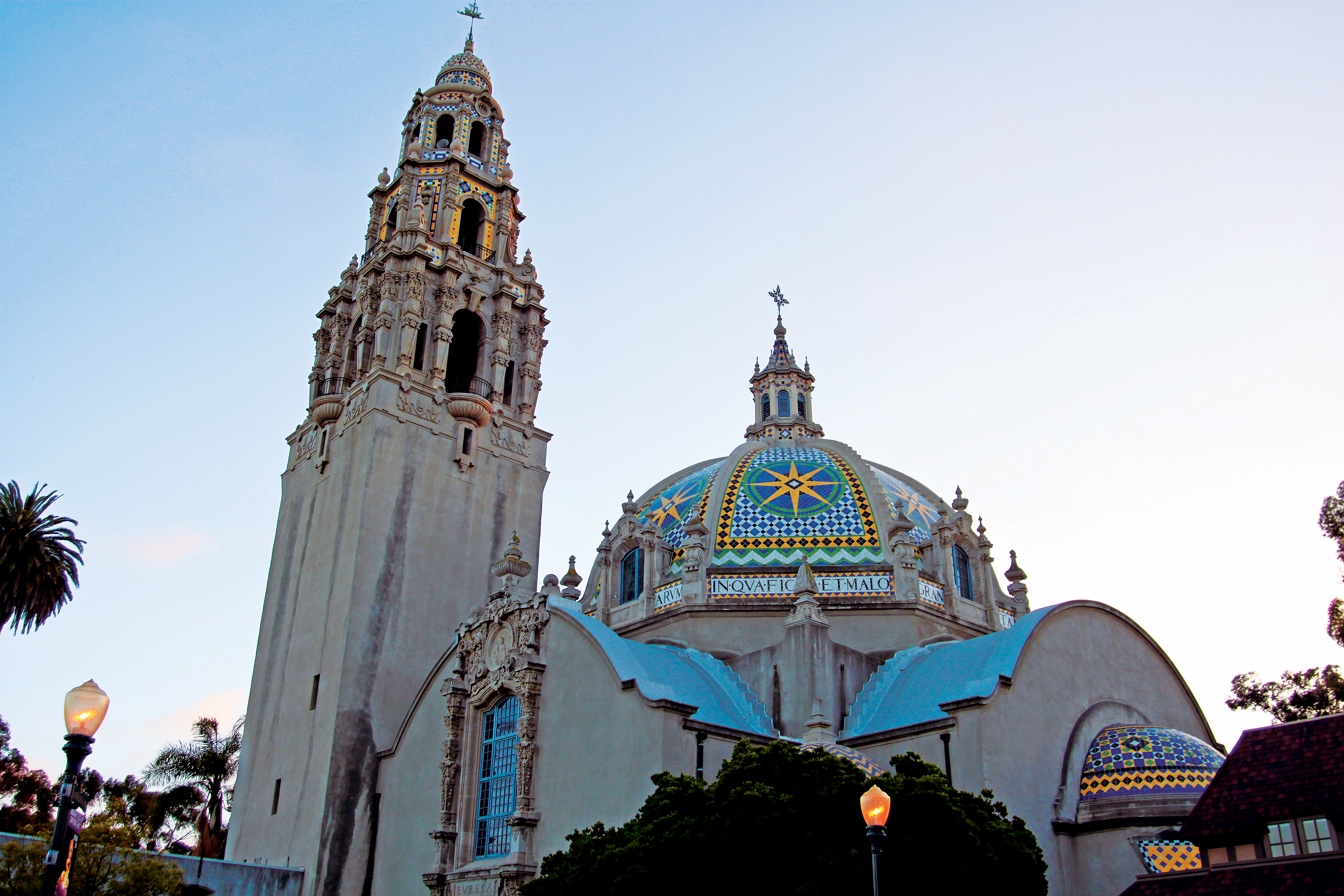 Cabrillo find #2 is located high atop the California Tower in Balboa Park, part of the San Diego Museum of Man. You'll need binoculars to spot this one. The large weathervane on top of the cathedral-like tower is, in fact, the San Salvador. Pretty cool! For the first time in 80 years, the California Tower is now open for visitors to climb. Reservations required. Don"t forget to bring your camera!
On the museum's façade, there's also a clay and plaster figure of Cabrillo. If you're facing the building, he's just below and to the right of Junipero Serra , father of the California missions (right of the balcony).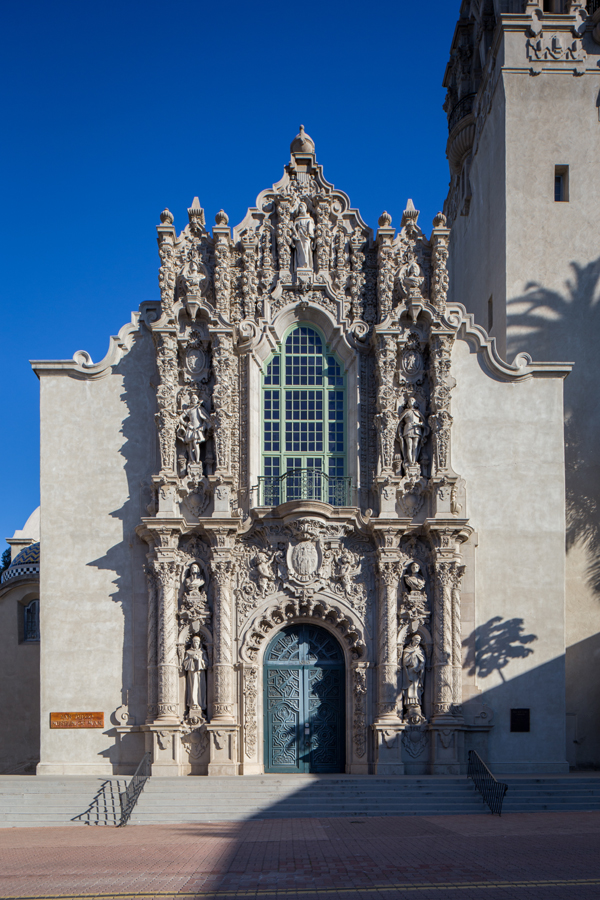 So now you know about our discoverer, Cabrillo, and his mark on San Diego's – and California's – history 🙂