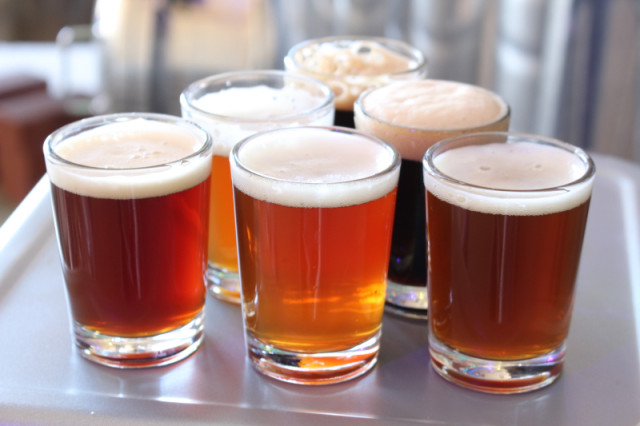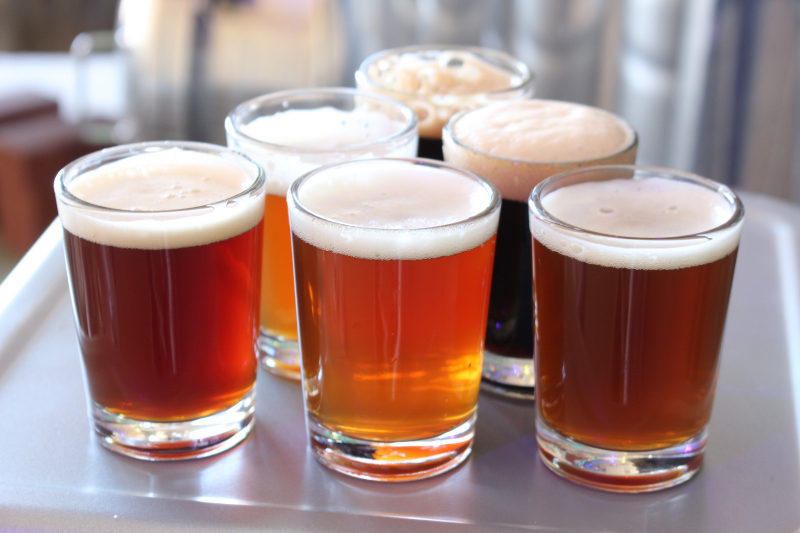 If you've heard about San Diego craft beer, you've probably heard about Stone Brewing, Green Flash, Ballast Point, and AleSmith. These are San Diego's biggest and most widely distributed breweries (and they all produce fantastic beer!). Because they're so good and so big, you can likely find their beers in shops all across the country. When visiting, these are also the breweries at which you'll have the most "polished" brewery experience. Their spacious tasting rooms are beautifully designed and there are tons of taps…
So here's an idea:
If you're planning to spend a day or two touring San Diego's 100+ breweries, make sure you make some time for the little guys. Why? Well, for five reasons specifically – and here's my thinking:
1. The new guys have to be excellent or they're dead in the water
With so many great breweries in town, the barrier to entry for the new brewers is pretty tough. And the bar has been set awfully high. But that's good. That means the newbies have to come out of the gate with quality brews if they're going to have a chance of survival – and most of them do.
2. You can get the big guys' beer all over, but you can only get the little guys here in San Diego
If you're going to be here for a visit (or even if you're just visiting from another part of town) why not experience some of the breweries that can't be seen or tasted anywhere else? A lot of the small brewers are doing creative and interesting things, experimenting with new techniques and ingredients, and doing small batches that are here one day and gone the next. Being small and independent gives them the freedom to play around and – while that's not always a recipe for success – at least it's interesting.
3. The small guys need visitors
Most of the smaller breweries rely entirely on tasting room sales to stay afloat. Their systems (most of which are 10-barrel systems or smaller) can't produce enough beer to go into full-scale distribution or even bottling. So the business model for these nano breweries is to sell everything they make through their tasting room.
4. You're encouraging independence and innovation
By supporting the small brewers, you're also supporting the notion that anyone can make great beer on any scale. The more brewers we encourage, the more diversified our talent pool will become, and that's good for everybody.
5. It's all about the beer
The typical tasting room at one of San Diego's nano breweries is housed behind a rollup door in a light industrial office park – not exactly a feature spread in Home & Garden. Concrete floors, simple seating, and inexpensive design are the hallmark of the San Diego small guy. But there's actually a benefit to going without all the bells and whistles: it makes you focus on the beer. And, let's face it, even our greatest brewery success stories began in humble basements or garages where our brewers first unleashed their true passion for making beer.
It is important to point out a few things about San Diego's nano breweries. First, with 100+ breweries in the mix, not all the small guys are making gold-medal beer. So, let it be said that just being small is no guarantee of greatness. Second, not all the new small guys are new to brewing. In fact, a number of the really good new breweries in town have been started by brewers who had considerable pro brewing experience under their belts.
8 Standout San Diego Nano Breweries
New breweries in San Diego county are currently opening at an average rate of one per month, so there's no worry about finding small, new places to visit, no matter where in the county you may be. Here's a list of 8 superior small guys who have shown the beer community at large that they have what it takes to stick around: