It's no secret in my family how much I absolutely enjoy a great fireworks show! There's the excitement of the bright booming lights and also the fun of the thrilled faces on my children! There's a range of places across the county to enjoy the show, but my favorite places in San Diego to watch 4th of July fireworks with kids are below!
Big Bay Boom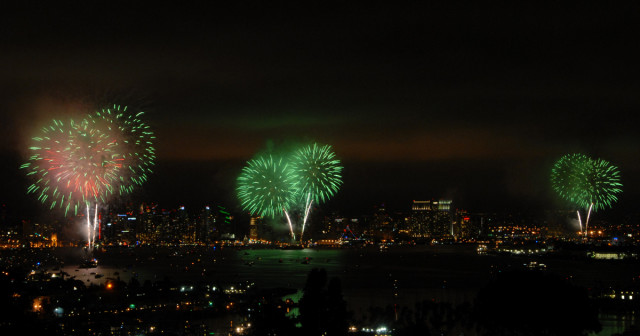 The Big Bay Boom is hands down the ultimate 4th of July fireworks show! Enjoy the water, the thrill of downtown, the fun of Seaport Village and cap off the day with an extraordinary show of FOUR launching destinations (San Diego Bay, Shelter Island, Harbor Island and the Embarcadero Seaport Village/ Coronado landing)! All go off at the same time, for the ultimate bay-front fireworks display! Accompanied by 105.7 FM music, it's truly a treat to see the water light up!
Location: San Diego Bay Surrounding Areas
Time: 9:00 PM
> Find out more about Big Bay Boom
Fireworks at San Diego Attractions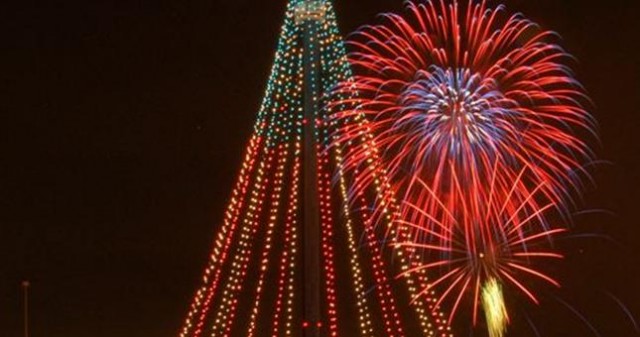 Get two bangs (get it?) for the price of one by visiting one of San Diego's popular attractions AND end the day with a 4th of July celebration. Choose from Legoland, Seaworld and the Del Mar Fairgrounds for a fun-filled day followed by fireworks fun!
Location: SeaWorld San Diego – 500 SeaWorld Dr, San Diego, CA 92109
Time: Fireworks at 10:10 PM
> Find out more about Sea to Shining Sea 4th of July Fireworks
Location: LEGOLAND California – One Legoland Drive, Carlsbad
Time: Fireworks at 8:30 PM
> Find out more about Red, White and BOOM!
Location: San Diego County Fair – 2260 Jimmy Durante Boulevard, Del Mar
Time: Starts at 9:30 AM, Fireworks at 9:00 PM
> Find out more about San Diego County Fair Fourth of July
La Jolla Cove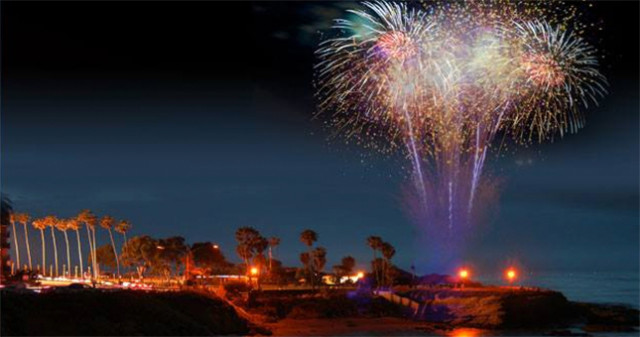 One of my all time favorite destinations is the up close show at the La Jolla Cove! Accompanied by an orchestra and over looking the ocean, grab your hot chocolates and sit back and relax with ocean breezes and the feeling of fireworks you could almost reach out and grab!
Location: Ellen Browning Scripps Park, 1180 Coast Boulevard, La Jolla
Time: 9:00 PM
> Find out more about the Fourth of July Fireworks at La Jolla Cove
4th of July Celebration in Coronado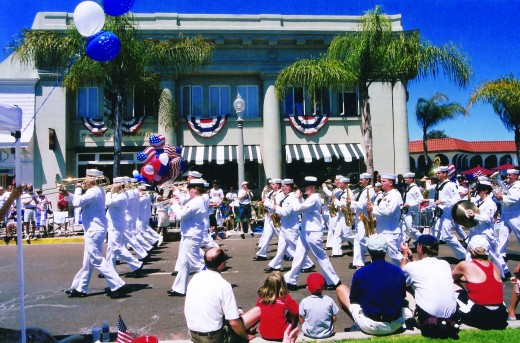 Getting into the spirit of America's freedom, a day in Coronado is truly a treat! Enjoy a morning parade down Orange Ave, a concert in Spreckles park in the afternoon, followed by a fireworks show to remember!
Location: Throughout Coronado
Time: 10:00 AM – 9:00 PM
> Find out more about the 4th of July Celebration in Coronado
Santee Town Center Community Park East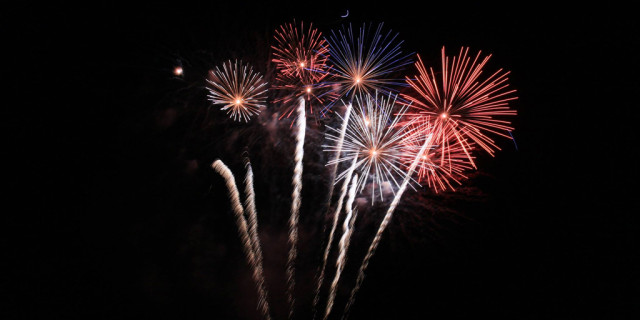 East County moms recommended the fun of the Santee Town Center Community park! Enjoy live music, bouncy houses for kids, food stations and so much more as you wait for the 9:00 PM fireworks show!
Location:Town Center Community Park East – 550 Park Center Drive, Santee, CA 92071
Time: 3:30 to 9:30 PM
> Find out more about Santee Salutes
With so many fun places to choose from throughout the county, the fourth of July in San Diego is the ultimate booming destination!