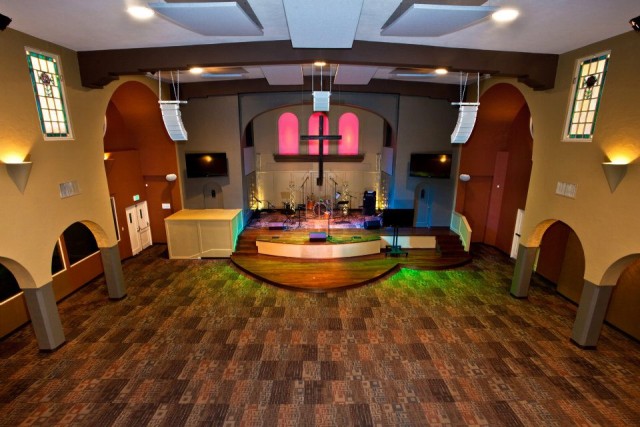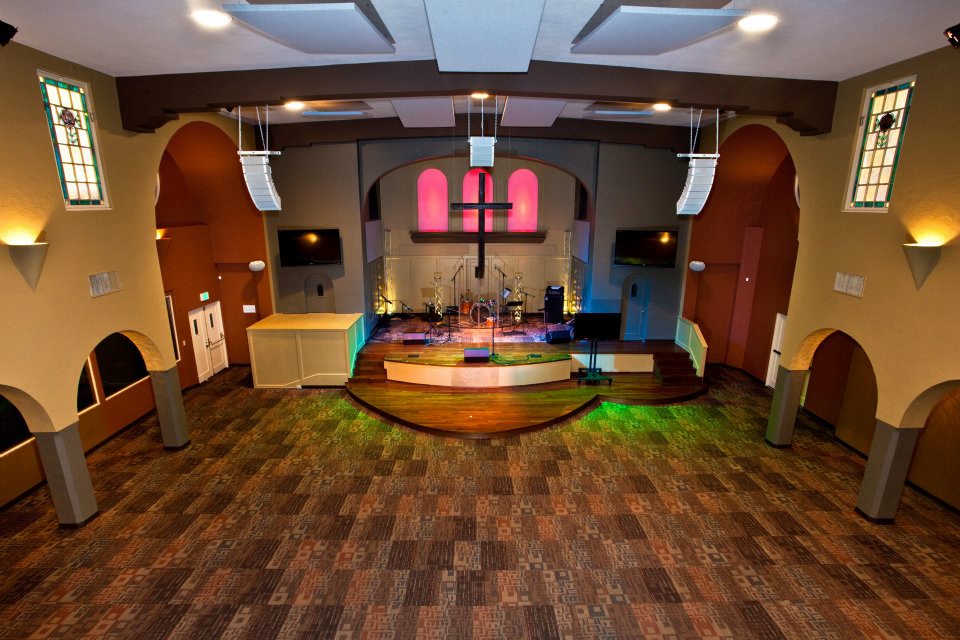 San Diego is a haven for bargoers – the explosion of the craft beer scene has proven that this is a town that enjoys an IPA or two. But for those not yet of legal drinking age, that means being able to see live music can be a bit more complicated. As it turns out, however, there are several great options for under-21 music fans, and here is a handful of the best all ages live music venues.
The Irenic
If The Irenic looks like a church, that's because, technically it is. Operating as Mission Gathering on Sundays, North Park's The Irenic acts as a functional and non-denominational music venue the rest of the week. Its live music program is diverse, hosting everything from punk to electronic and indie rock throughout the year. And all ages are welcome at every show, making it a perfect spot for kids with a thirst for live music.
Where: 3090 Polk Ave., San Diego, CA 92104
> Find out more about The Irenic
Lestat's
A little bit mellower than other venues in town, Lestat's regularly showcases folk and singer/songwriters in San Diego, with occasional touring acts coming through as well. So if you'd rather ease into the live music scene with something a bit more laid-back, it's a comfortable and friendly spot, with a coffeehouse next door that's open late at night, just in case the show lets out early (just check in with your folks, they worry).
Where: 3343 Adams Ave., San Diego, CA 92116
> Find out more about Lestat's
House of Blues
From marquee touring bands on its main stage to smaller indie acts in its Voodoo Room, the House of Blues – located in the Gaslamp Quarter – can have anywhere between one and three shows happening on any given night. And while it's not strictly an all ages venue, a great many of its shows are open to those under 21. Just make sure to check their website before buying tickets to avoid confusion.
Where: 1055 5th Ave., San Diego, CA 92101
> Find out more about House of Blues
Observatory North Park
Like the House of Blues, the 1,100-capacity Observatory North Park isn't an all-ages venue every night; sometimes it's limited to 18-and-up audiences, and occasionally, 21 and up. But a quick look at the calendar reveals that most of the time, the venue is pretty teen-friendly, and under certain circumstances – like Future Islands' two upcoming shows in September – bands will book separate shows for two different age groups.
Where: 2891 University Ave., San Diego, CA 92104
> Find out more about Observatory North Park