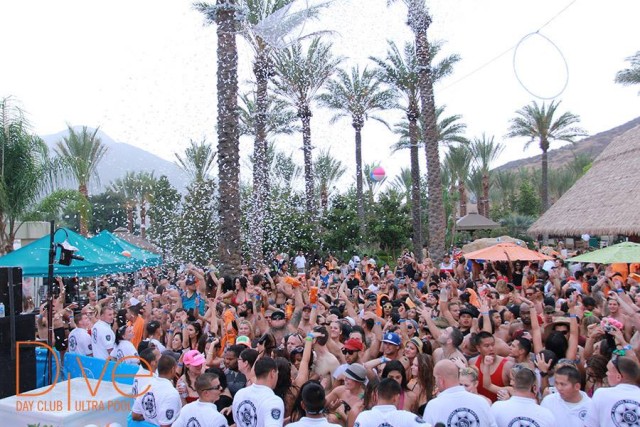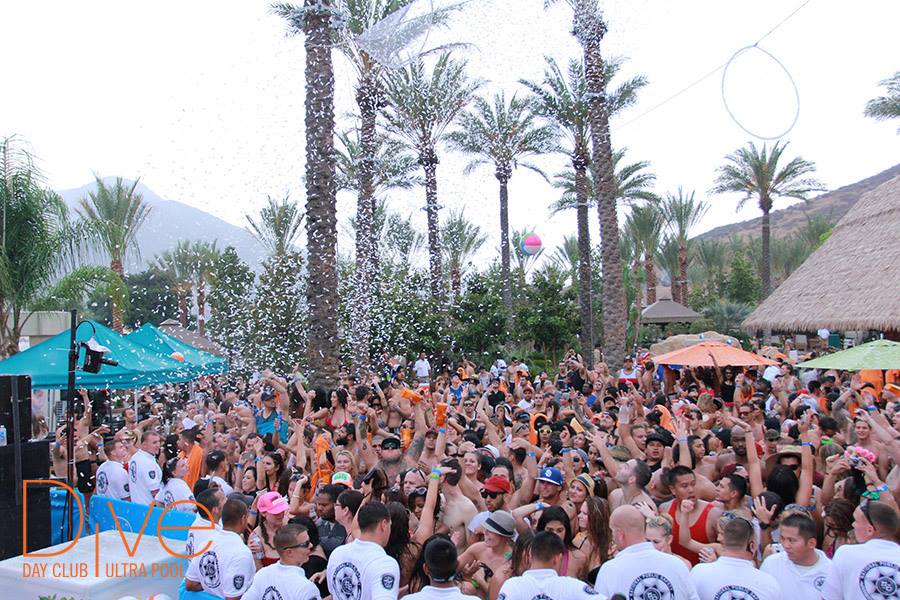 As a native San Diegan, I know it's summer when temperatures reach slightly above our daily 73 degrees and I get another year older.
It's a little hard to tell where the spring season ends and the summer begins, but to help you out I've decided to do some research and list where some of the best parties are this summer season!
Whether you choose a relaxing jazz concert, a Vegas style pool party or a nighttime dance music festival, I have gathered the crème de la crème in hopes that you will enjoy all that a San Diego summer has to offer.
Sunset Poolside Jazz Series
Let's start out with something smooth and sexy shall we? Jazz is the quintessential music for easy listening while sipping wine at dusk poolside with your friends and loved ones. Beginning on June 4th and running until August 27th, The Westgate Hotel in downtown San Diego is hosting the Sunset Poolside Jazz Series that will showcase some of the best local talent for your live listening pleasure. Craft cocktails, beer, wine, fine whiskey and an array of tapas will be available as well.
Where: The Westgate Hotel – 1055 Second Ave, San Diego, CA 92101
When: Thursdays: June 4 – August 24, 2015
Time: 6:30 to 9:30 PM
> Find out more about Sunset Poolside Jazz Series
If dance music is what you want, then may I suggest two different events that will keep your bodies moving.
Dive Day Club
The first is Dive Day Club, San Diego's summer pool party at Harrah's Resort. Every Sunday, Dive brings in world renowned DJ's to play to hundreds of guests. This 21+ party mixes a Vegas ambiance with a Southern California crowd. Groups can reserve cabanas and day beds with bottle service, or you can float in the lazy river before heading to the main pool to dance or play in the water and sit at the swim up bar. Hotel packages are also available if you don't want to make the drive or would like to enjoy the weekend at the resort.
Where: Harrah's Resort Southern California – 777 Harrah's Rincon Way, Valley Center, CA 92082
When: Sunday's through August 27, 2015
> Find out more about Dive Day Club
OASIS FSTVL
The next on the list is the OASIS FSTVL, which kicks off their inaugural summer series this June. The festival will take place at Silo in Maker's Quarter, a new outdoor venue located at the Northeast area of downtown. The monthly gathering will include art, music, spirits, food vendors and, of course, local craft beer. Local and internationally known DJ's and bands will perform at the event. Musical styles include various genres of house music and rock.
Where: SILO at Makers Quarter – 753 15th St, San Diego, CA 92101
> Find out more about OASIS FSTVL
Industry Boxing
If watching an event is more your speed, then Industry Boxing at Fluxx Nightclub may be just what you're searching for. When the nightclub is transformed into a professionally regulated boxing arena, you can gather to watch local service industry professionals duke it out for charity.  The fighters have trained and give their all in the ring. There is nothing like it in San Diego and it has quickly become a hugely popular event for adults looking for something entertaining and unique. Happening on Monday, June 29th, this event will be sure to sell out so give back to the community and grab your tickets today.
Where: Fluxx Nightclub – 500 4th Ave, San Diego, CA 92101
When: June 29, 2015
Time: 8:00 PM to 2:00 AM
Cost: $10-$20
> Find out more about Industry Boxing