Imagine the warm sand beneath your toes and an amazing fireworks display above you! This can happen when you spend this 4th of July weekend in San Diego.
4th of July Fireworks and Celebrations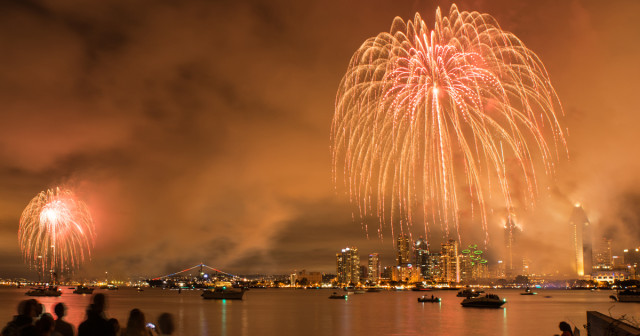 You don't want to miss out on 4th of July in San Diego! The festivities start on July 1st and conclude on Saturday with Big Bay Boom and 15 other fireworks displays throughout the County.
> Browse All of San Diego's 4th of July Fireworks and Celebrations
San Diego Padres vs. Florida Marlins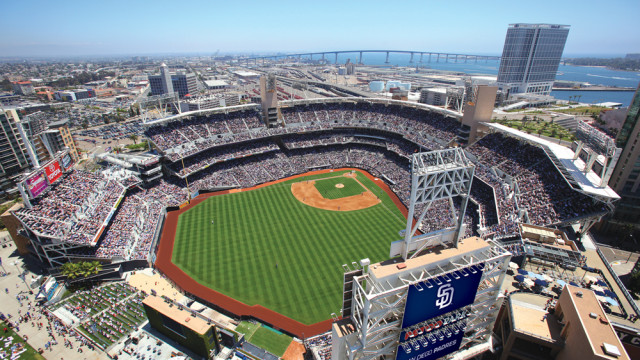 Catch the San Diego Padres take on the Florida Marlins at Petco Park! Game day promotions and events include Taco Tuesday and Way Back Wednesday.
Where: Petco Park – 100 Park Blvd., San Diego, CA 92101
When: June 30 – July 1, 2015
> Find out more about the Padres vs. Marlins
Kiss Me Kate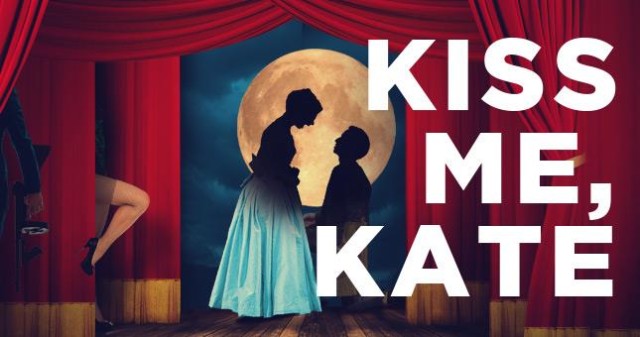 Fresh off his Tony Award-winning smash, A Gentleman's Guide to Love and Murder, Darko Tresnjak returns to the Globe to helm one of the greatest romantic musical comedies of all time. Cole Porter's witty and high-spirited songs will transport you into the wings as a touring company gets ready to open a musical version of The Taming of the Shrew, starring a divorced couple whose offstage battles threaten to bring down the curtain. This beloved classic features show-stopping dance numbers, Shakespeare-quoting mobsters, and a knockout score including "Another Op'nin', Another Show," "So In Love," and "Brush Up Your Shakespeare." Get ready for a sizzling summer evening that's simply "Too Darn Hot"!
Where: The Old Globe – 1363 Old Globe Way, San Diego, CA 92101
When: July 1 – August 2, 2015
Cost: Tickets start at $39
> Find out more about Kiss Me Kate
Friday Night Liberty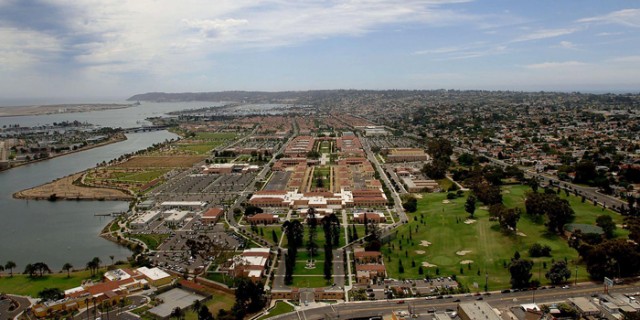 This month explore Barracks 14, with artist studios, galleries, a charming tea shop and ceramic studio. For the comic lover, meet Kevin Eastman co-creator of the Teenage Mutant Ninja Turtles at the San Diego Comic Art Gallery, signing autographs from 6:00 to 7:30 in Barracks 3. Special for this month we welcome the Living Coast Discovery Center and some of their animal friends! Snap a selfie with Tyco the Owl, and support conservation efforts upstairs in Barracks 15.
Where: NTC at Liberty Station – 2801 Rosecrans St., San Diego, CA 92106
When: July 3, 2015
Time: 5:00 to 9:00 PM
Cost: Free
> Find out more about Friday Night Liberty
Hops on the Harbor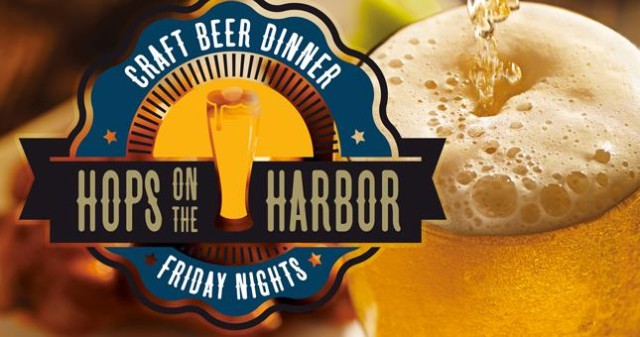 This two-and-a-half-hour cruise features multiple gourmet food stations including gourmet pastas, seafood, smoked brisket, pulled pork and a selection of delicious desserts. Our full bar features rotating local brews and craft beer flights selected to pair perfectly with your meal. This month's craft beer is brought to you by Ballast Point. Then, the fun continues after dinner with live music and dancing.
Where: Flagship Cruises & Events – 990 N. Harbor Drive, San Diego, CA 92101
When: Fridays – Through December 18, 2015
Time: 7:00 to 10:00 PM
Cost: $69.50
> Find out more about Hops on the Harbor
Athenaeum Summer Festival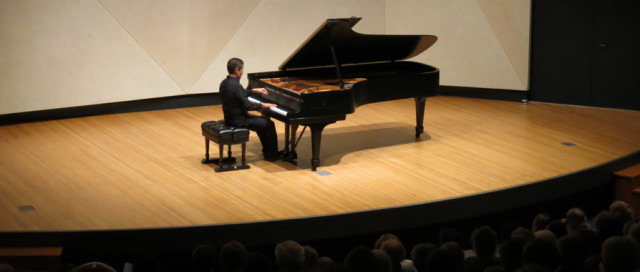 The Athenaeum Music & Arts Library's Summer Festival with pianist Gustavo Romero has become a cherished tradition in San Diego. The 17th annual Athenaeum Summer Festival, a four-part series of concerts will feature the works of Franz Schubert. This Sunday's program includes: Impromptus, D. 899 C Minor, E-flat Major, G-flat Major, A -flat Major Nielsen- At the Bier of a Young Artist 4 Impromptus, D. 935 F Minor, A-flat Major, B-Flat Majro, F Minor Emma Lou Diemer-Toccata (1979) Wanderer Fantasie, D. 760.
Where: 10640 John Jay Hopkins Dr., San Diego, CA 92121
When: Sundays – July 5-26, 2015
Time: 4:00 to 6:00 PM
Cost: $45-$620
> Find out more about Athenaeum Summer Festival
More Top Things to Do in San Diego
> Find more Top Things to Do on the San Diego Event Calendar
4th of July Weekend Forecast