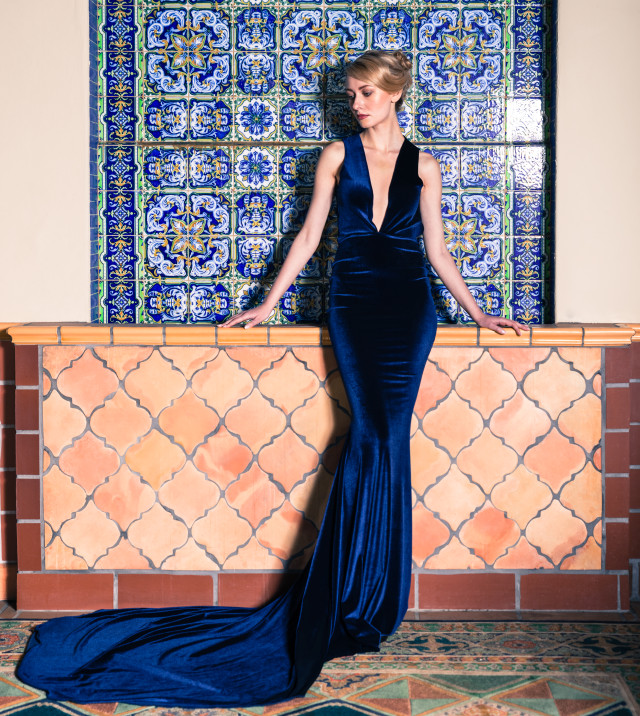 Cameras ready prepare to flash! The fashionable glitterati are about to descend upon the posh area of La Jolla this weekend for Fashion Week San Diego, happening October 1-4.
If you're one of the lucky fashionistas that got tickets early to this fab high-profile event, congrats! You're in for a visual treat, with fashion shows set amidst one of the most beautiful, postcard-perfect backdrops in Southern California.
For those unable to get tix, or finagle a front row seat by the catwalk, fret not. La Jolla is San Diego's most fashionable address any day of the year, and you're likely to mix and mingle with models and fashion designers throughout La Jolla Village during the duration of Fashion Week. Where, you ask?
Following are Top 5 spots around La Jolla to rub shoulders with San Diego's best and brightest fashion stars and fans: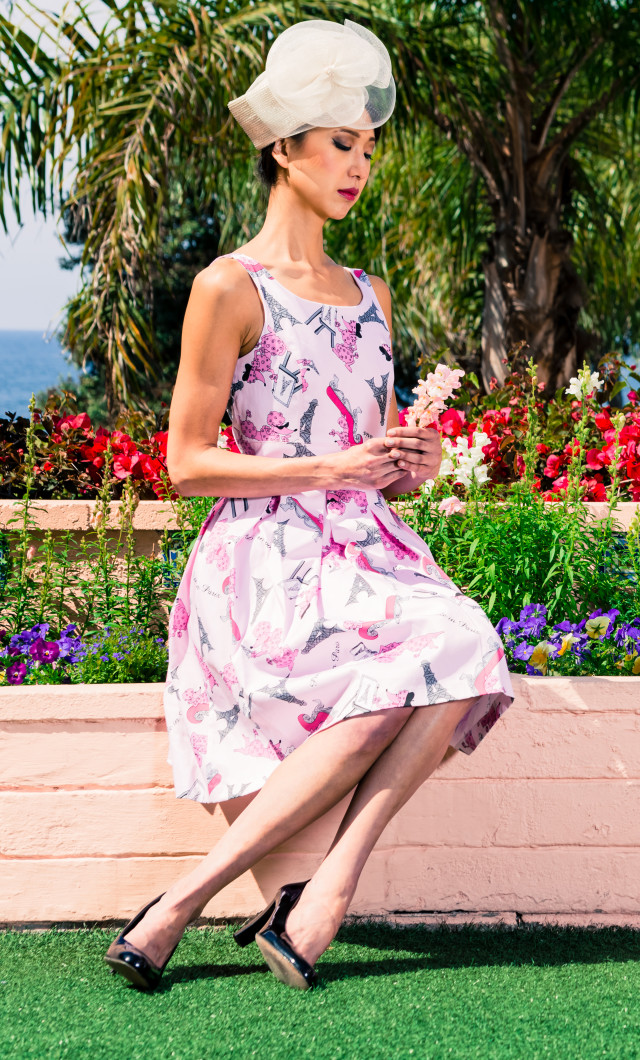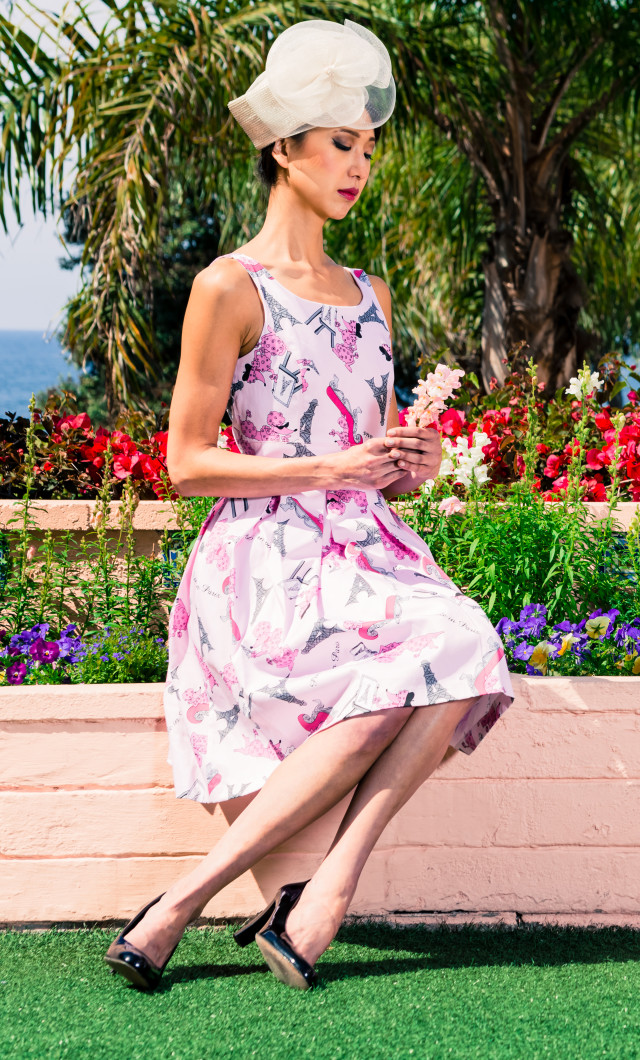 La Valencia Hotel, the glamorous "Pink Lady of La Jolla," is a perfect place to strike a pose and gander around the property, as it's the host hotel for two fashion shows on October 1 and 4. It's also right on Prospect Street, the "Rodeo Drive of San Diego" where fashion shoppers flock.
2. Wall Street
Wall Street, bisected by trendy Girard Ave. with its chic boutique shops, will be the site of a fabulous outdoor, open-sky runway (only in San Diego, where temps are still summer-like in the high 70s!) featuring two fashion shows by 24 designers on October 2 and 3.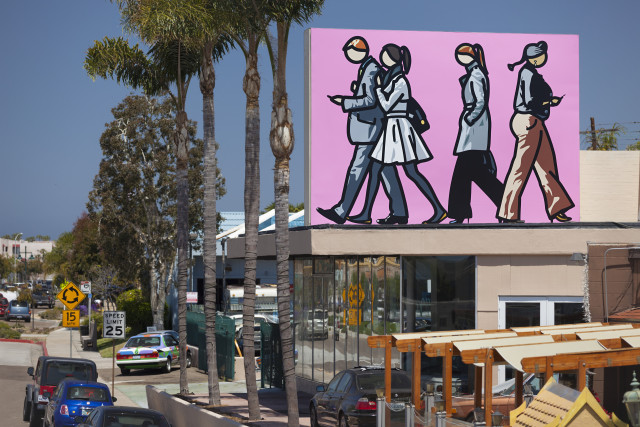 Quick tip: For an artsy side trip on Wall St., check out the La Jolla Athenaeum Music & Arts Library with its eclectic art exhibitions, classical/jazz concerts, studio art classes and more. On display now is a Retrospective of Phel Steinmetz, regarded as a pioneer of conceptual art in California. Another must-see: The Athenaeum's Murals of La Jolla, featuring internationally renowned artists.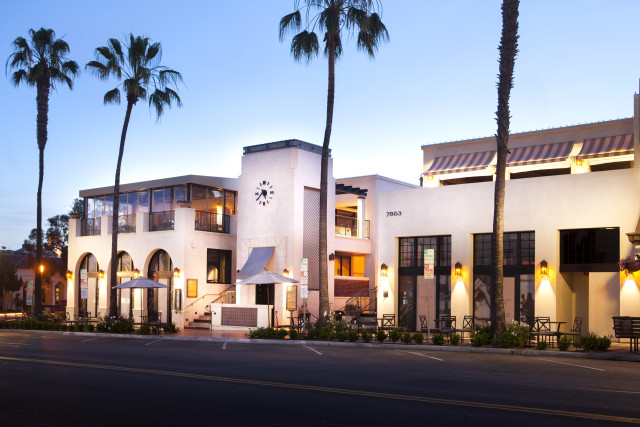 The new La Plaza La Jolla captures La Jolla's luxe lifestyle with an upscale selection of San Diego-based boutique retailers and dining options. The eye-catching Spanish/Moroccan design adds an international flair, sure to attract the "it crowd" here for Fashion Week. Plus it's perfectly located in the middle of the fashion action, at the corner of Wall St. and Girard Ave.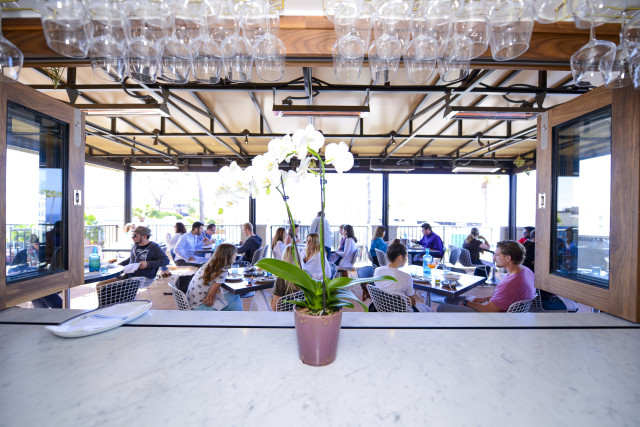 Grab lunch or dinner at the new Catania restaurant on the top floor of La Plaza La Jolla. You'll not only enjoy sensational, seasonal Italian coastal cuisine, but also people watching, which is always in style.
5. La Jolla Design & Art District
Fashion-forward folks are sure to enjoy the La Jolla Design & Art District along upper Girard Ave. View popular art galleries like the new Monarch Arredon Contemporary Art, Joseph Bellows Gallery of photographic art and Quint Contemporary Art, featuring works by some of the biggest names in contemporary art.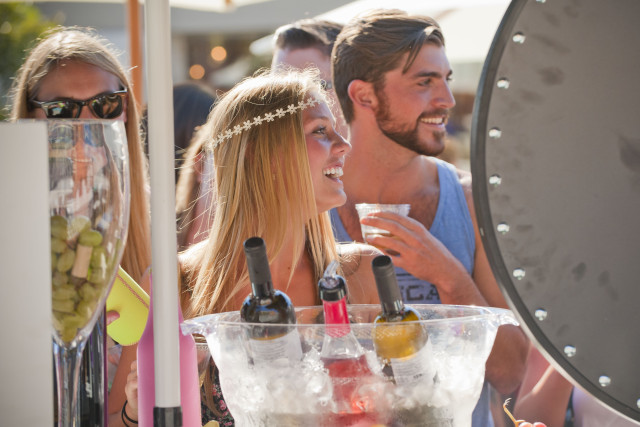 If you're in San Diego after Fashion Week, be SURE to visit the prestigious La Jolla Art & Wine Festival on October 10-11 along Girard Ave. (between Prospect St. & Torrey Pines Rd.). The works of more than 150 artists from San Diego, Los Angeles, Orange County, Baja and beyond will be on display. Plus there's live entertainment, a gourmet marketplace, family art center and a wine and beer garden.
Cutting-edge fashion, eye-catching art, fine food and more… La Jolla is the place to see and be seen this fall! 🙂