There's something to laugh about in San Diego
When it comes to comedy, San Diego keeps them rolling in the aisles. From up-and-coming local talent to established A-list TV stars, comedy clubs across the city offer guests classic stand-up comedy in traditional and non-traditional venues. Whether you're hoping to see your favorite sit-com star in person or catch an improve troupe create on-the-spot sketches, there's something funny waiting for you in San Diego.
Comedy In San Diego – Last Comic Standing
You"ve seen them on TV, you voted for them; now see them live on stage! Enjoy an evening of great stand-up comedy featuring the hilarious finalists from NBC"s hit show Last Comic Standing. Catch these five rising stars as they ignite the stage with the jokes and laughter that made them the finalists in America"s funniest show. Comic legends Roseanne Barr, Keenen Ivory Wayans, and SNL alum Norm Macdonald presided over the weekly telecast, shared their expert advice, and poked fun at the contestants. See what made the judges choose these five finalists as they take the stage in San Diego.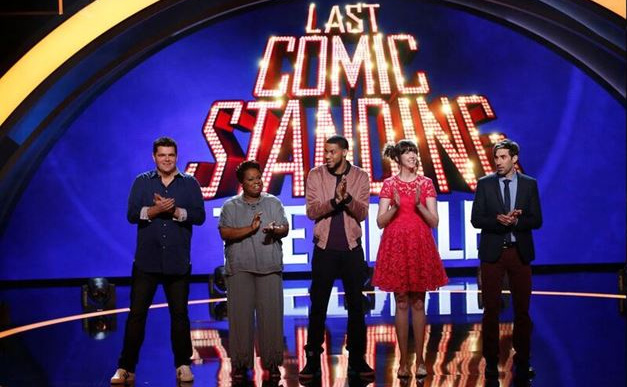 Location: Historic Balboa Theatre, 868 Fourth Avenue, San Diego, CA 92101
Date: Friday, Nov 27 – 7PM
Tickets: http://sandiegotheatres.org/
American Comedy Company
Locally owned and operated, this A-list comedy club and restaurant features nationally known stand-up comedians including superstars like Drew Carey, Gabriel Iglesias, Adam Carolla and Marlon Wayans.  Don't let the location fool you – a simple marque entrance leads underground to a cavernous venue with an awesome vibe. With a traditional stage setup, every seat in the house has a great view of the performer. Grab a burger, nachos—or even a salad—and enjoy some side-splitting comedy.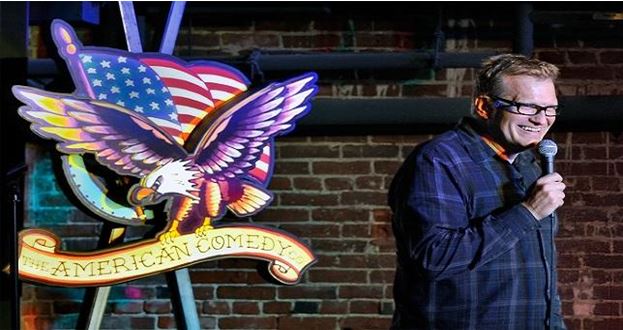 Location: 818 B 6th Ave, San Diego, CA 92101
Date & Time: nightly – check online schedule
More Info: American Comedy Club
Mad House Comedy Club
Funny goes to new heights at the Mad House Comedy Club – literally. High atop downtown's Horton Plaza shopping epicenter, touring comedians and local stars dish out the zingers. Comics hot off their appearances on The Tonight Show, MTV, HBO and Comedy Central make appearances at this unique roof-top casino online club.  With an extensive menu custom created by Chef Gabriel Egea, the food gives the comedy a run for its money. For the really unexpected, check out Open Mic Night. No cover. No drink minimum. No promises! Sometimes it's funny, sometimes it's awful, sometimes, it's so terrible – it's hilarious!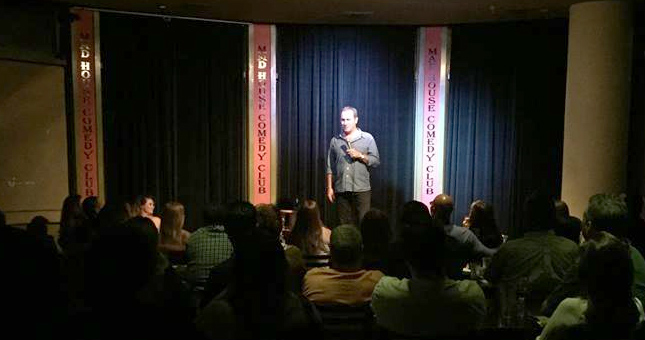 Location: 502 Horton Plaza, San Diego, CA 92101
Date & Time: nightly – check online schedule
More Info:  Mad House Comedy Club
The Comedy Store (La Jolla)
Taking a cue from the original location in Hollywood, The Comedy Store in the village of La Jolla doesn't hold back when it comes to booking top name talent and cutting-edge comedy. Dan Cummins, Eleanor Kerrigan, The Veterans of Comedy and even Pauly Shore are upcoming headliners at the club. Founder Mitzi Shore originally opened The Comedy Store in Pacific Beach as a vacation gig for the comics she booked.  In 1977, the club moved to its current location in La Jolla and the laughs have endured for nearly 40 years!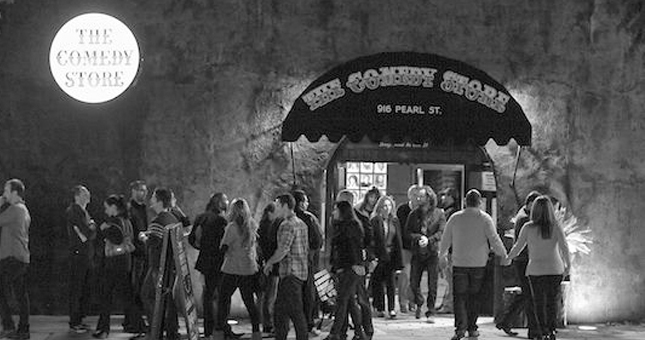 Location: 916 Pearl Street, San Diego, CA 92037
Date & Time: nightly – check online schedule
More Info: The Comedy Store
National Comedy Theatre (NCT)
For more than two decades, the improv comics at National Comedy Theatre have been making people laugh with their unique sketch comedy. Each show is completely different as the story and jokes are inspired by audience suggestions. Be careful what you wish for because these incredibly witty comedians will turn your comments into a story line—and a punchline.  If you're feeling the funny bone tickling inside you, you can also sign up for an improv class and launch your way to stardom right here in San Diego!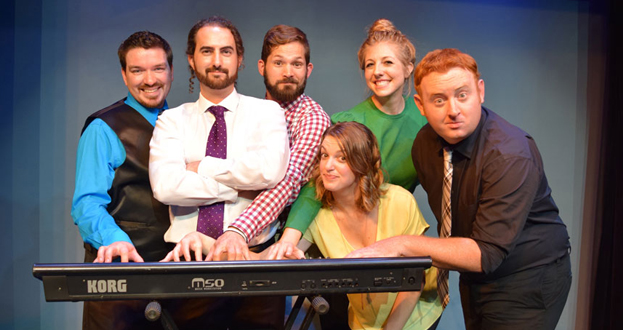 Location: 3717 India Street, San Diego, CA 92103
Date & Time: nightly – check online schedule
More Info:  National Comedy Theatre
The Comedy Palace
If you're looking for more up-and-coming stars and some variety, check out The Comedy Palace in the San Diego neighborhood of Kearny Mesa.  Catch a back-room magic show on Saturday nights with Nicholas Gentry or one of many promotional nights including Freakin' Funny Females and Pulp Pinup-A Comedy Burlesque Show. From headliners to open-mic night, there's always a joke waiting for you at the palace.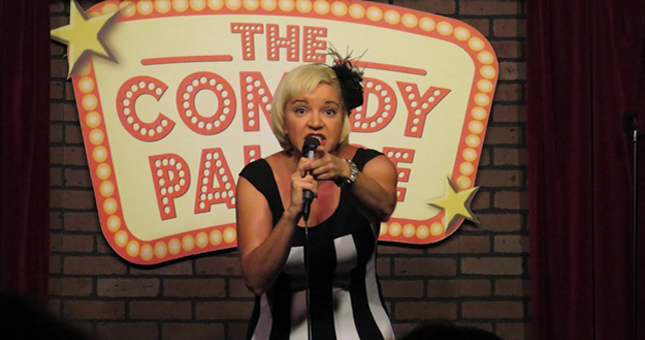 Location: 8878 Clairemont Mesa Blvd., San Diego, CA 92123
Date & Time: nightly – check online schedule
More Info:  The Comedy Palace