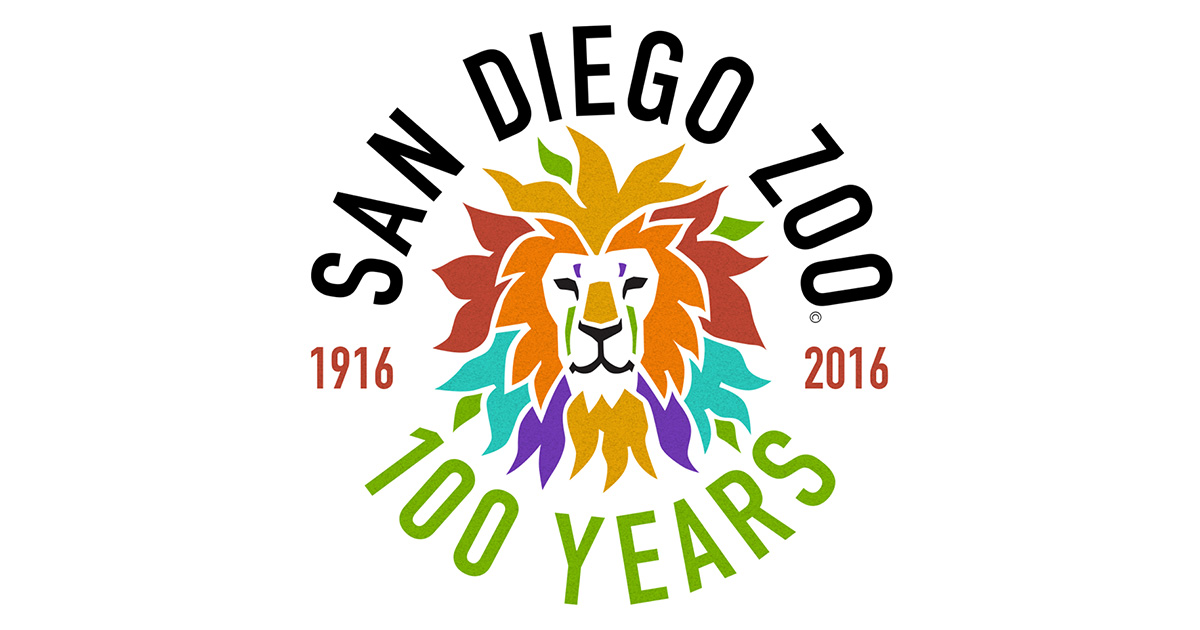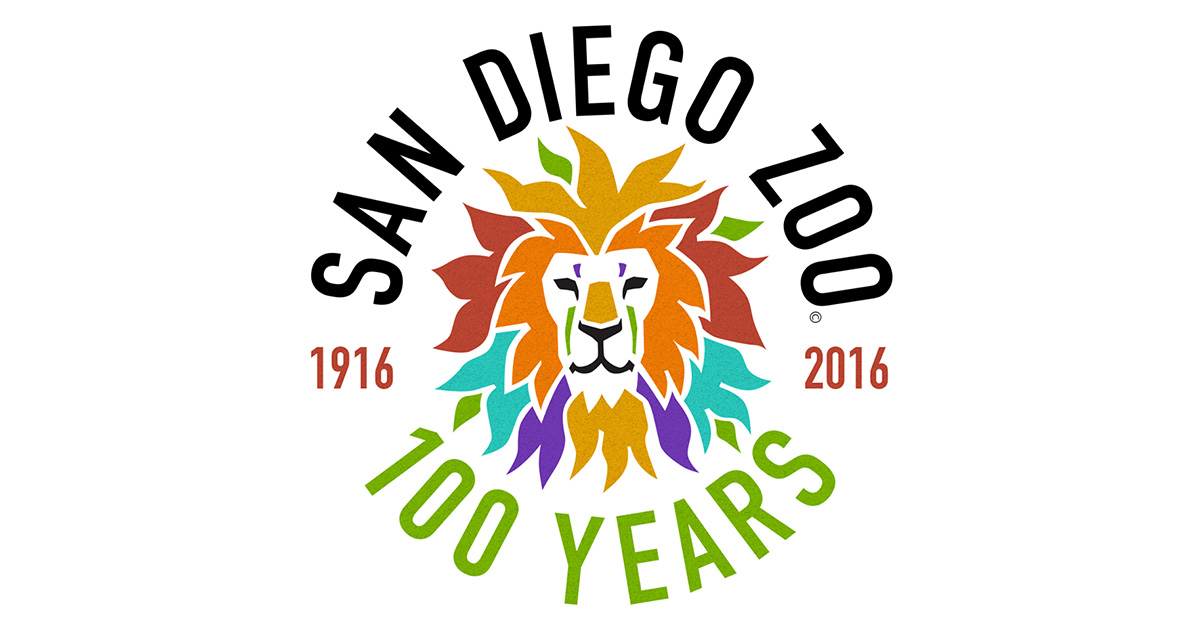 In 1916, Dr. Harry Wegeforth, a local physician, exclaimed "Wouldn't it be splendid if San Diego had a zoo! You know…I think I'll start one." With a rag-tag collection consisting of a row of cages along what is now Park Boulevard, with wolves, coyotes, bears, monkeys, lions, and a few other small species, plus groups of bison, elk, and deer in Balboa Park, Dr. Wegeforth and others established what would become the world-famous San Diego Zoo.
A century later, the San Diego Zoo is known for its two world-class facilitates in San Diego County, cutting-edge conservation efforts that span the globe, its pioneering concept of cage-less animals, panda and California Condor re-population programs, kids outreach and education programs, and more.
In 2016, the San Diego Zoo invites everyone to share their memories and celebrate 100 years of conservation, research, and most importantly, inspiring generation after generation to care for the world and the animals around us.
San Diego Zoo Centennial Celebration
The San Diego Zoo is turning 100, and we're ready to celebrate. This is the Zoo's way to say "thank you" to the community for a century of support! Join us for a spectacular evening filled with excitement and fun, including:
Family-fun crafts, food, face painting, hands-on activities…and an opportunity to set a Guinness World Record
Live bands, dancers, and Dr. Zoolittle
Animal presentations by Zookeeper Rick
Free entrance to several Balboa Park museums, including the San Diego Museum of Art and the Museum of Photographic Art
And featuring a magical, musical extravaganza featuring a live orchestra, and Tony and Grammy award-winner Heather Headley at Spreckels Organ Pavilion at 8:00 PM.
Participating Food Trucks:
New Orleans Food Truck: New Orleans Cuisine
Seoul Man Food Truck: Korean
Smoothie Rider: Fruit Smoothies
Salt + Lime: Mexican
Totally Tasty: Sliders & Burgers
Bella Vita Pizza: Pizza
Sun & Sea: Mexican Seafood
Wishbone Wings: Chicken
Slider House: Sliders & Burgers
Back to Foods: Spanish Sandos
Sushi Uno: Sushi
Where: Spreckels Organ Pavilion, Balboa Park
When: May 14, 2016
Time: 6:00 to 10:00 PM
Cost: Free
More Centennial Highlights and Events
Wegeforth Bowl
During 2016, the history of the San Diego Zoo is part of the daily Centennial Show at Wegeforth Bowl. It opens with a film sharing 10 reasons to celebrate the San Diego Zoo's 100th birthday – including the amazing animal collection and world-class Safari Park – leading into an exciting new animal show that incorporates special video clips and features some of the Zoo's most beloved animal ambassadors.
Where: San Diego Zoo
When: All Year
Centennial Plaza and San Diego Zoo History Mural
After the show at Wegeforth Bowl, a new costumed character experience designed especially for children features performances on a gigantic birthday cake stage in Centennial Plaza. Characters include Dr. Harry Lion, Bamboo Panda, Churchill P. Bear, Matilda Koala, and Sydney Koala. Kids join in a rousing chorus of "You Belong in the Zoo" and have the chance to dance with the characters. Then take a stroll down memory lane with the San Diego Zoo History Mural: a 75-foot-long graphic art installation located next to the birthday cake stage, which features historical photos from the San Diego Zoo archives with descriptive captions of 10 extraordinary decades.
Where: San Diego Zoo
When: All Year
Centennial Theater and Guided Bus Tour
For their 100th birthday, the San Diego Zoo has opened the Centennial Theater at the bus depot. Before boarding a double-decker tour bus, groups of guests enter a standing theater and are treated to a beautiful short film about one of San Diego Zoo Global's many conservation field projects. The 40-minute guided bus tour then shares details about the Zoo's history, and efforts underway to end extinction by saving one species at a time. The Guided Bus Tour is included in the 1-Day Pass admission price. A Spanish version of the bus tour is offered Saturdays and Sundays at 1:00 PM.
Where: San Diego Zoo
When: All Year
Nighttime Zoo
The summer nighttime activities for 2016 will carry the theme from the community event throughout the summer. Nighttime Zoo will include special presentations and a fun procession to add centennial dazzle, plus a special centennial-themed show from zany Dr. Zoolittle and lively musical entertainment.
Where: San Diego Zoo
When: June 19 – September 5, 2016
> Find out more about Nighttime Zoo
The Lore Behind the Roar
In collaboration with the San Diego Zoo, this celebration of the Zoo's centennial explores its evolution to the World-Famous San Diego Zoo. Lore explores the Zoo's contributions to popular culture, to San Diego and to the animal world, from the pioneering concept of cage-less animals to the high-tech Frozen Zoo.
Where: San Diego History Center – 1649 El Prado, San Diego, CA 92101
When: Through January 1, 2016
Cost: Included with Admission
> Find out more about The Lore Behind the Roar