San Diego's cuisine reflects its history and culture – rich, diverse & colorful. Eat your way through the county with these 10 San Diego Restaurant Week picks.
Crushed
https://www.instagram.com/p/BKPPosMBiHt/
Let your tastebuds have a field day with a fusion of American, Mexican and Italian flavors, blended together for a unique culinary experience in the heart of Pacific Beach. Sip on an array of handcrafted mimosas, savor mouthwatering tapas and chill at this cool hangout.
Where: 967 Garnet Ave, San Diego, CA 92109
> Find out more about Crushed
La Gran Terraza
Located on the University of San Diego's picturesque campus, this farm-to-table bistro is a hit with locals and visitors alike. From the cozy fireplace to sweeping views of Tecolote Canyon and Mission Bay, La Gran Terraza is more than just a good place to eat, it's a dining experience.
Where: 5998 Alcala Park, San Diego, CA 92110
> FInd out more about La Gran Terraza
Galaxy Taco
Cali-Baja cuisine is to San Diego what palm trees are to the beach and you can experience it at Galaxy Taco. It may sound like a typical taco shop but it tastes like a gourmet experience that will transport your taste buds to a colorful, savory galaxy far, far away. The fish tacos are a not-to-be-missed fan-favorite and when it comes to their specialty tequila menu, trust us, it's out of this world.
Where: 2259 Avenida De La Playa, San Diego, CA 92037
> Find out more about Galaxy Taco
Mess Hall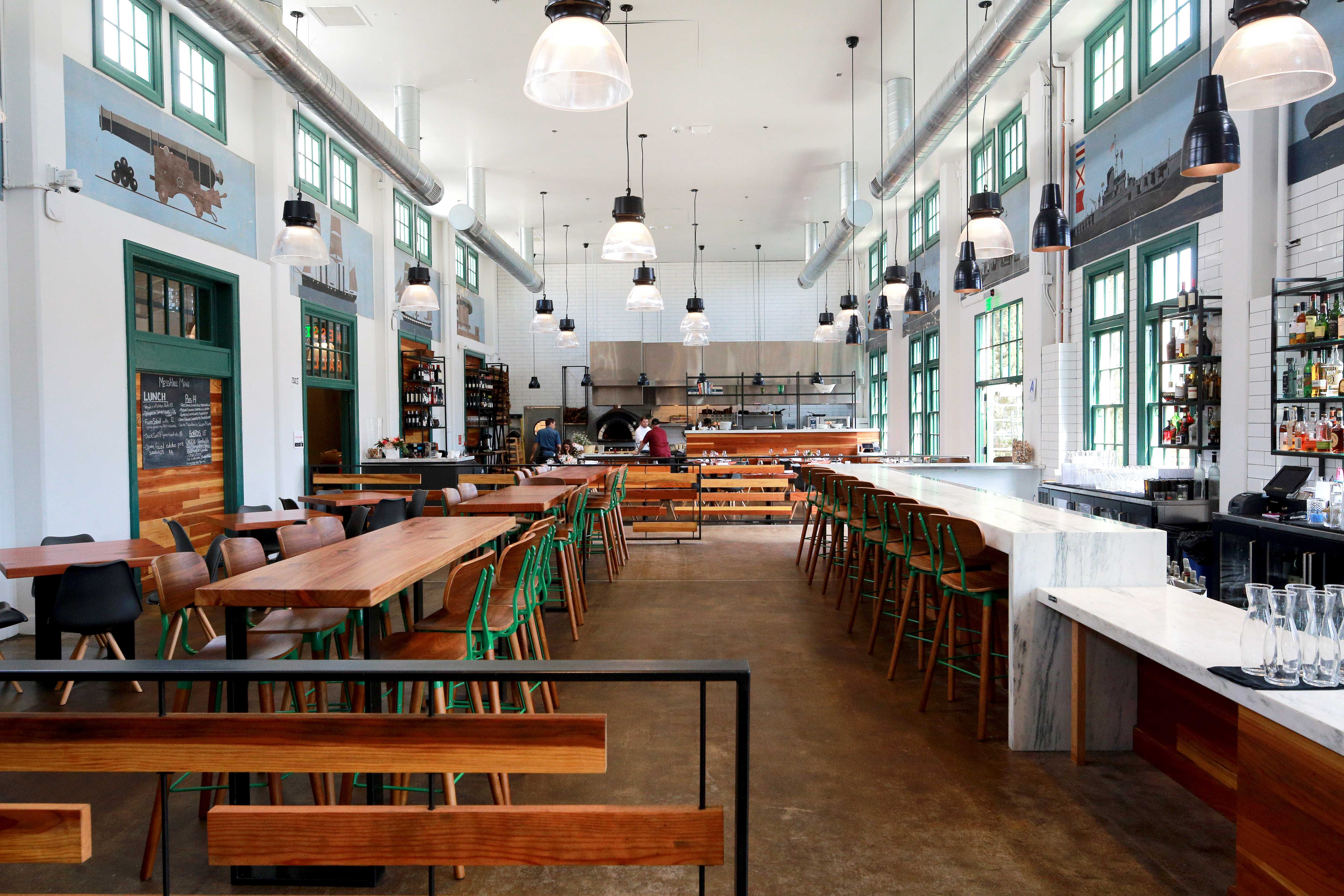 A former military base transformed into a trendy town square celebrating the city's history, make your way to Point Loma's Liberty Station to discover the Mess Hall. This epic food hall will continuously surprise and delight your taste buds as the menu changes daily.
Where: 2820 Historic Decatur Rd, San Diego, CA 92106
> Find out more about Mess Hall
Market Restaurant + Bar
This Del Mar hot spot has made a name for itself boasting impeccable service and some of the freshest and finest fish, meats and produce. Start with the Blue Cheese Soufflé & Cinnamon Poached Pears, you won't be disappointed.
Where: 3702 Via De La Valle, Del Mar, CA 92014
> Find out more about Market Restaurant + Bar
Vintana Wine + Dine
Located in an unsuspecting location of Lexus Escondido, this hot rod of a restaurant offers a tasty menu curated by local favorite Chef Deborah Scott and gorgeous patio views of North County's rolling hills.
Where: 1205 Auto Park Way, Escondido, CA 92029
> Find out more about Vintana
Rustic Root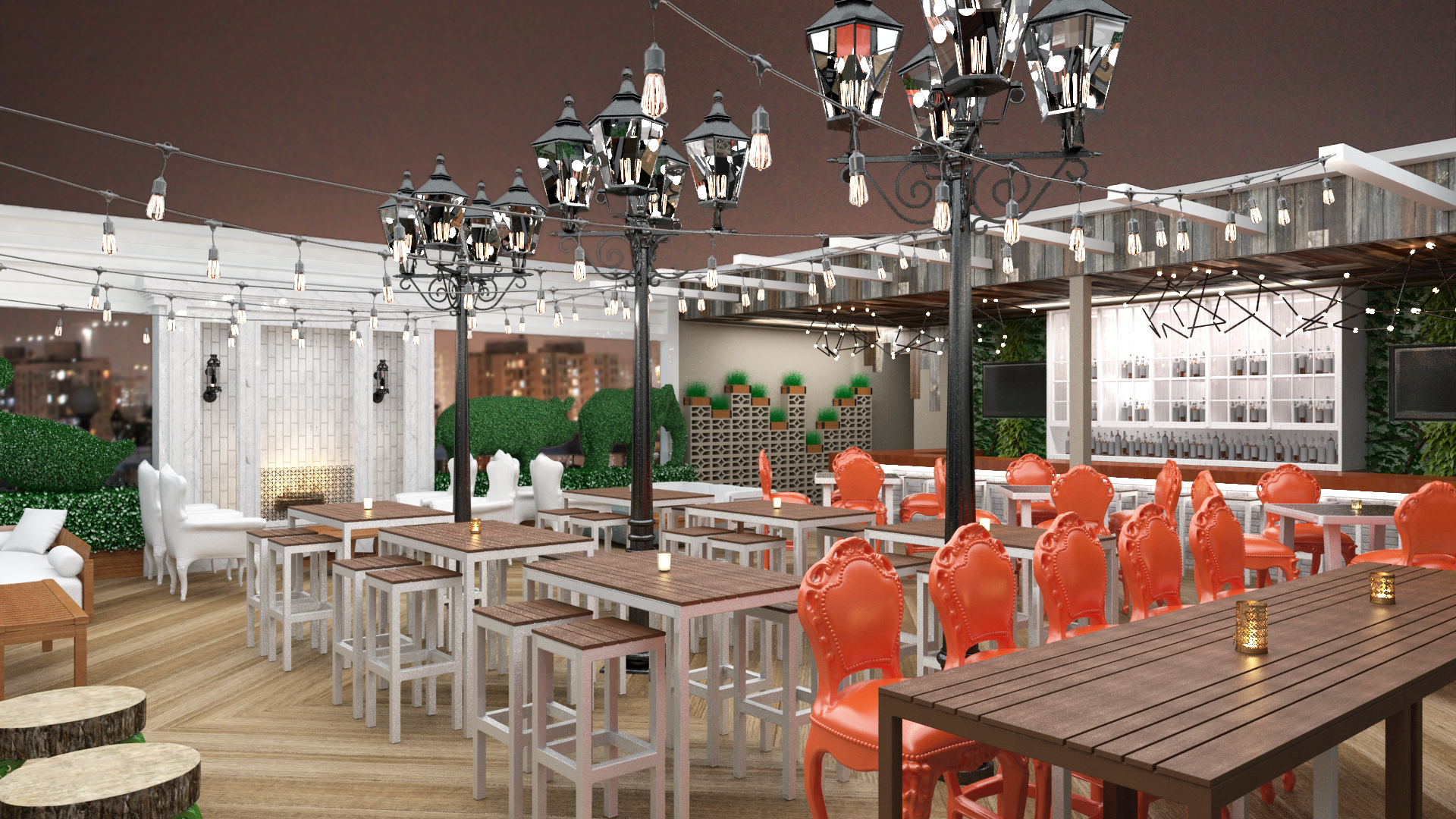 Plant yourself in the middle of the Gaslamp to discover a hip new hangout and the only rooftop dining space in the area. Surrounded by chic decorations including saucer pans, indulge in a creative menu from scrambled skillets to the RR Burger, featuring a bacon jam.
Where: 535 5th Ave, San Diego, CA 92101
> Find out more about Rustic Root
The Smoking Goat
A french feast awaits at The Smoking Goat in Uptown featuring sustainable and organic ingredients, boutique beverage offerings and a friendly neighborhood vibe. An optional three-course meal allows you to sample the menu and of course, there is no shortage of curated cheeses.
Where: 3408 30th St, San Diego, CA 92104
> Find out more about The Smoking Goat
Peohe's
It's a San Diego truth, dinner and drinks taste better with an ocean view. One of the best places to find one is Peohe's. Located right on the water's edge on Coronado Island, this tropical treasure boasts a Pacific Rim inspired menu and a rockin' sushi bar. Enjoy your meal al fresco, perfect for both a romantic rendezvous or a fun night out with family.
Where: 1201 1st St, Coronado, CA 92118
> Find out more about Peohe's
BO-Beau Kitchen + Garden
https://www.instagram.com/p/BJrCMmnjMC8/
Combining bohemian chic with an industrial vibe does not seem like an easy task, but Bo-Beau Kitchen + Garden has pulled it off beautifully. Located in the heart of La Mesa, be sure to grab a craft cocktail at the oversized handcrafted bar, and then treat yourself to the best Brussels sprouts this side of Belgium.
Where: 8384 La Mesa Blvd, La Mesa, CA 91942
> Find out more about Bo-Beau Kitchen + Garden
San Diego Restaurant Week Details
When: September 25 – October 2, 2016
Cost: $10-$50
> Find out more about San Diego Restaurant Week