With more than 150 breweries, San Diego is the best place to find your perfect beer. Looking for a few beers brewed with the flavors of San Diego and Mexico? Head to Barrio Logan for an amazing selection of cross-border brews and plenty of local favorites.
Here are the 4 breweries and tasting rooms in Barrio Logan, from south to north, that need to be on your next San Diego beercation itinerary.
Border X Brewing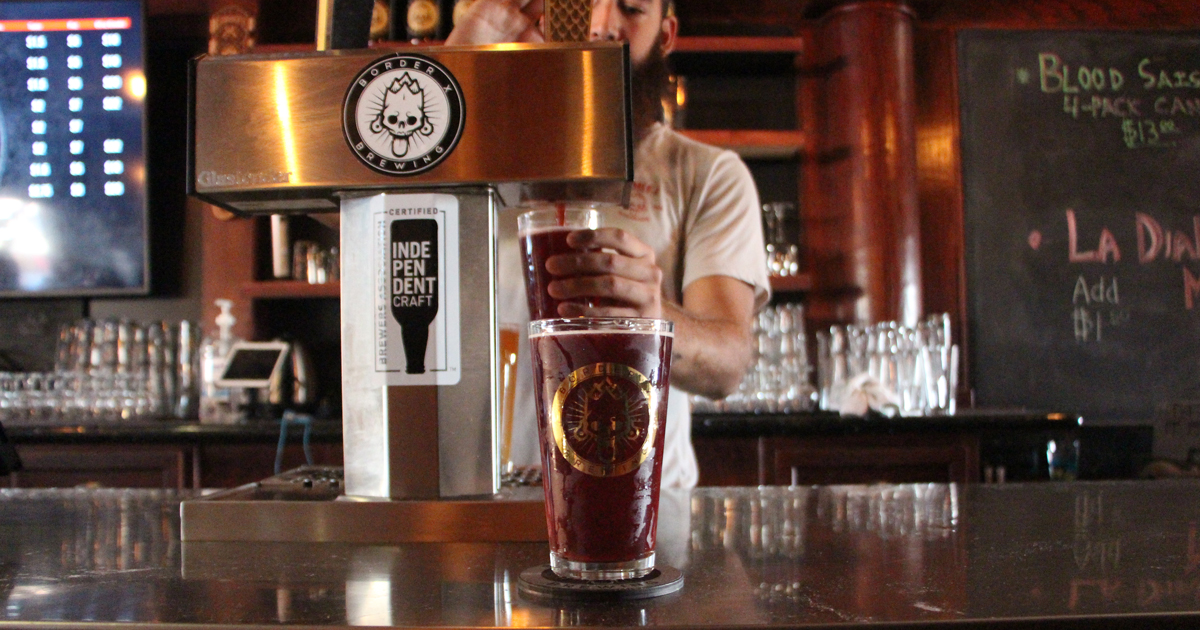 Border X brews the flavors of Mexico into each one of its beers like the popular Blood Saison, inspired by the traditional Mexican drink Jamaica. Don't forget to sample the Horchata Golden Stout and Abuelita's Chocolate Stout. In fact, mix the two for an amazing Mexican-style black-and-tan. Once you have your beer in hand: take some time look around and enjoy the amazing artwork the covers the interior, order a few tacos from Tury Tacos and finally head out to the patio to enjoy the sunshine and Barrio Logan.
Where: 2818 Logan Avenue, San Diego, CA 92113
> Find out more about Border X Brewing
Iron Fist Brewing Co.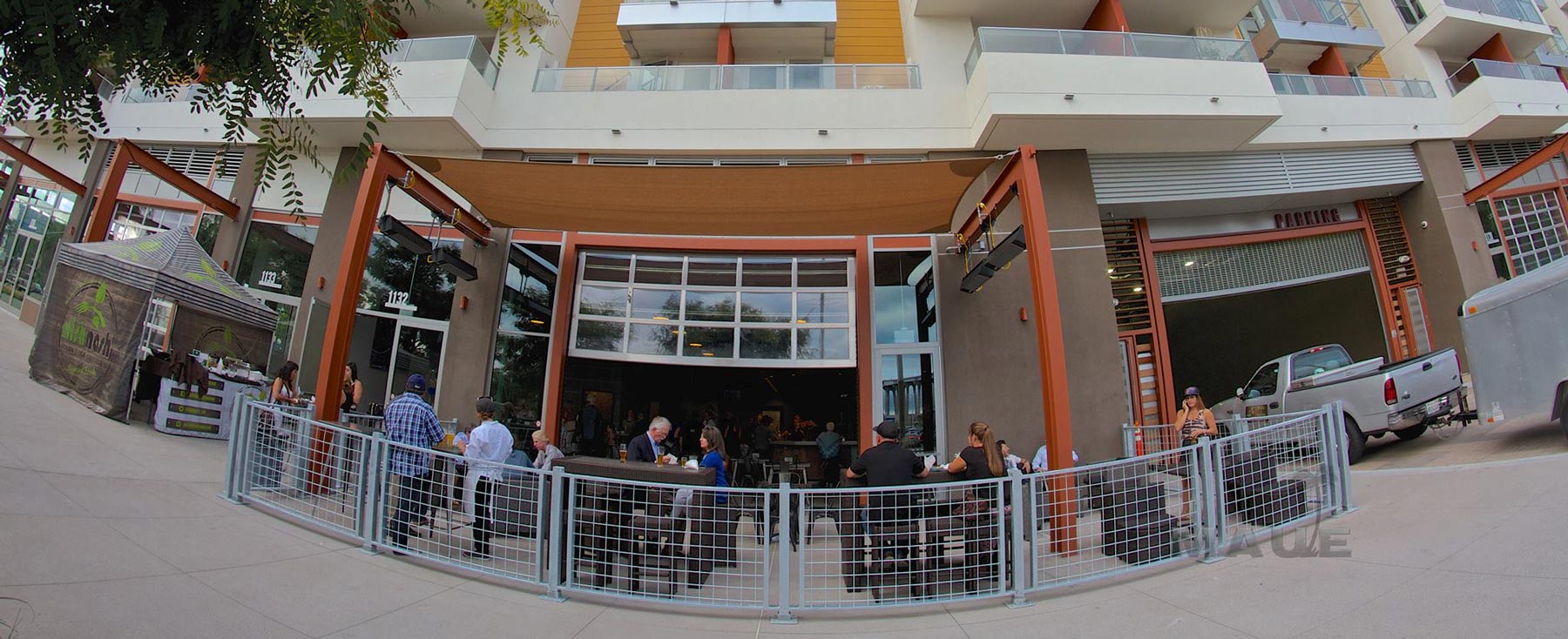 While the actual brewery is located in Vista, this central location boasts 30+ taps, an indoor bar and outdoor beer garden where guests can enjoy beer, music, food, and art from surrounding Mercado del Barrio artists and vendors. Make sure to order a Velvet Glove (Imperial IPA) or Counter Strike (IPA) before heading out to the beer garden.
Where: 1985 National Ave., #1132, San Diego, CA 92113
> Find out more about Iron Fist Brewing Co.
Alta Brewing Company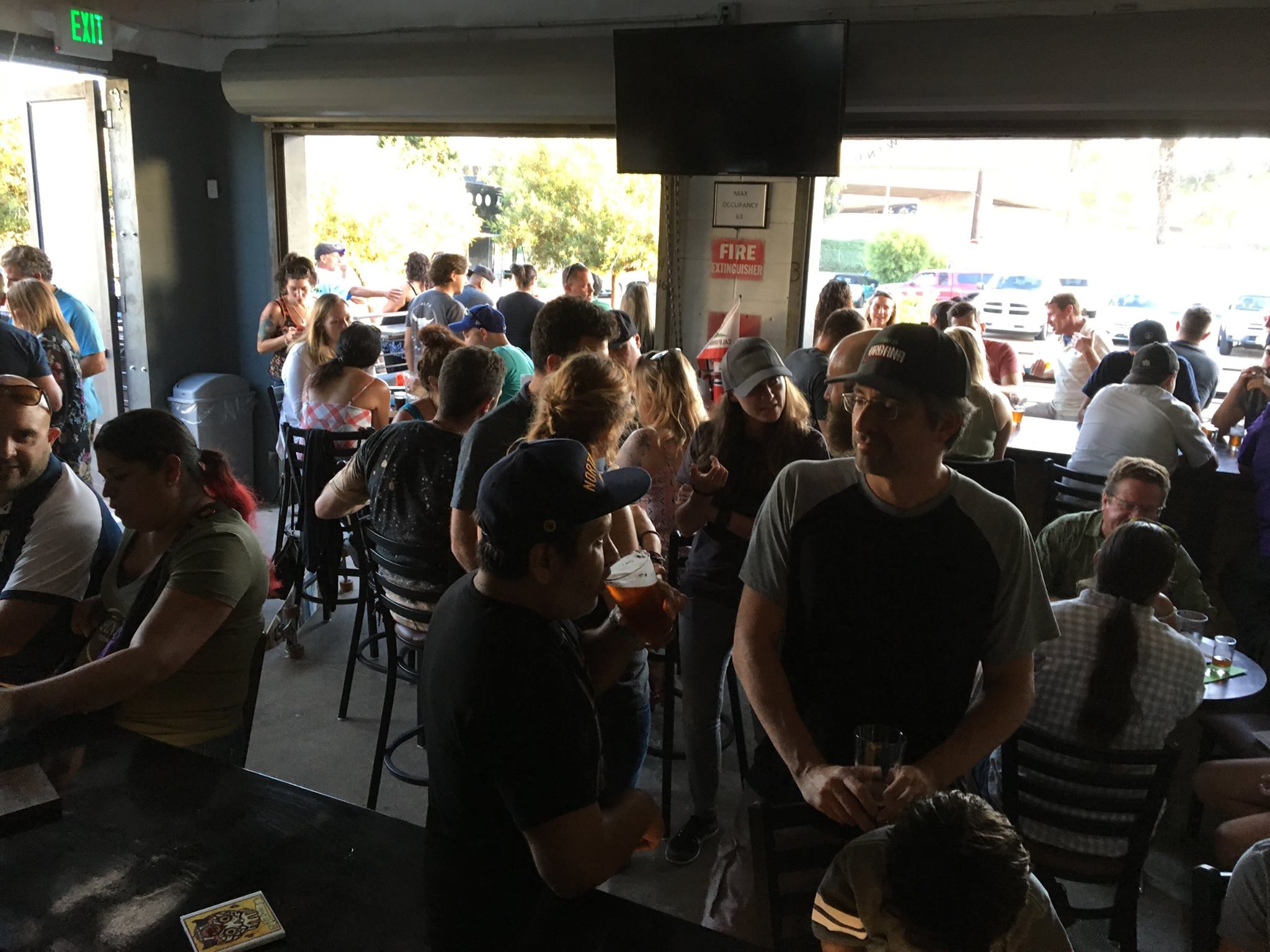 Brewmaster Brett Stampf's (veteran brewer from Stone and Green Flash) goal is to go over and above with his brews. The core beers are a nitro-driven blonde ale, pale ale, IPA, dry-hopped brown ale and dry Irish stout. If it's still on tap, order up a pint of the Alta ShakaAzacca IPA brewed exclusively with Azacca hops.
Where: 1983 Julian Ave, San Diego, CA 92113
> Find out more about Alta Brewing Company
Thorn Brewing Co.
Thorn Brewing just upped its capacity from a small North Park brewery to a massive 10,500 square foot brewery located in a former factory. To celebrate the expansion, Thorn is brewing up the Barrio Lager, a Baja-style lager made from both domestic 2 row barley and flaked maize.
Where: 1745 National Ave, San Diego, CA 92113
> Find out more about Thorn Brewing Co.