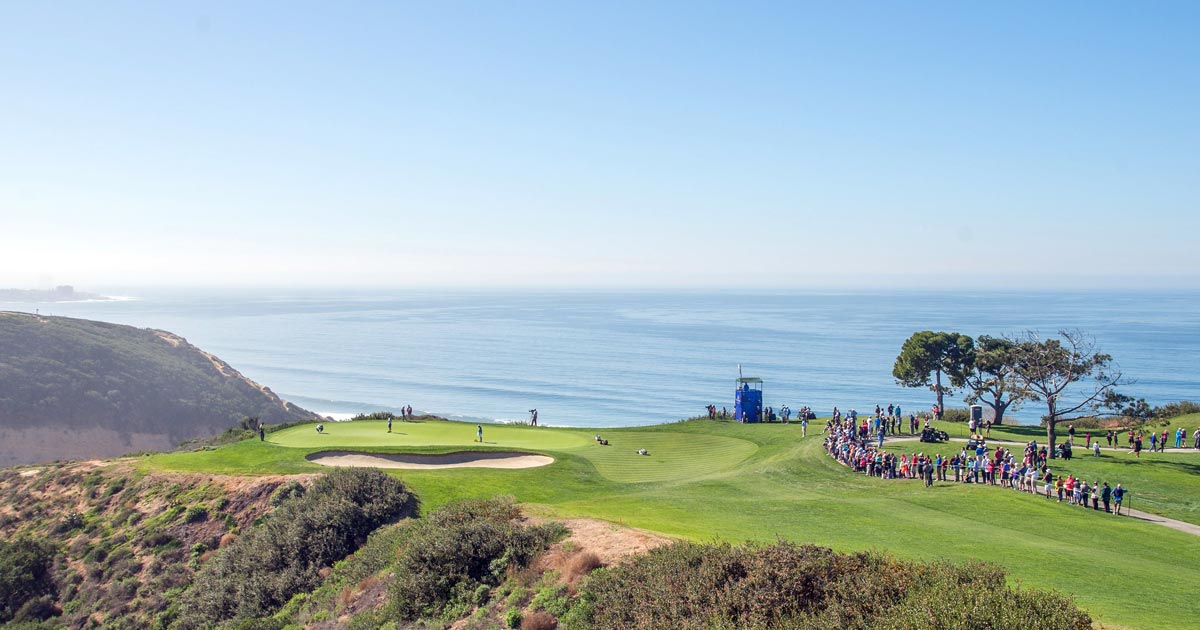 Spend the upcoming weekend in San Diego enjoying everything California's Beach City has to offer including Farmers Insurance Open, San Diego Restaurant Week and these top things to do.
Where: Torrey Pines Golf Course – 11480 North Torrey Pines Rd., La Jolla, CA 92037
When: January 25-28, 2018
Tiger will be there. Will you? The ocean views, the world-class competition, and fan attractions including, The Michelob ULTRA Zone, Fan Village, autograph areas, a variety of locally themed concession stands and much more!
When: Thru January 28, 2018
A FEAST for the senses at over 180 participating restaurants. Dine deliciously at restaurants offering prix-fixe menu options throughout San Diego County. This foodie-favorited week is the perfect time to take a culinary tour throughout the diverse and thriving food culture of San Diego.
Where: Sunroad Resort Marina – 955 Harbor Island Drive, San Diego, CA 92101
When: January 25-28, 2-18
Welcome to the 2018 San Diego Sunroad Boat Show. If you are a boater, don't miss this once a year event! We'll have the brands and companies you've come to know and love, as well as new marine services and products, free boating seminars, boat rides, libations and more. Come join us!
Where: Horton Grand Theatre – 444 Fourth Avenue, San Diego, CA 92101
When: January 26 – February 25, 2018
Based on the cult hit film of the same name, The Full Monty, follows six down-on-their-luck steelworkers who are desperately looking for work to support their families when they come up with a bold way to make some quick cash. Filled with honest affection, engaging melodies and the most highly anticipated closing number of any show, audiences will be wondering if these lovable misfits will really pull it off.
Where: San Diego Symphony – 1245 Seventh Ave, San Diego, CA 92101
When: January 26-28, 2018
This concert explores the curious relationship between music and time. Rhythm can give programmatic music the texture that moves the story along, such as the tales in Maurice Ravel's gentle Suite from Mother Goose, or Béla Bartók's highly charged narrative of The Miraculous Mandarin. Sometimes the rhythms themselves, and the instruments that create them, can suggest and movingly transform an environment as prosaic as an auto factory, as in Missy Mazzolli's River Rouge Transfiguration. And then there is Tora Takemitsu's From me flows what you call Time, which arguably exists outside of rhythm…and even time!
When: January 26-28, 2018
This line-up includes over 25 local roasters, cafes and companies – many long time industry veterans, and several new shops. All bringing their A game to the thriving greater San Diego beverage scene. A total of 9 routes to choose from, each with a different roster of participants, and times to work best with your schedule.
When: January 28 – February 3, 2018
Enjoy scrumptious specials from our highly-acclaimed chefs, restaurateurs, and eateries. Savor the diverse culinary flavors of Escondido by taking advantage of this opportunity to visit your favorites and create new experiences! Cheers!
Where: 2191 W Pan American Rd, San Diego, CA 92101
When: January 28 – December 8, 2018
From January through early December, member houses of the House of Pacific Relations feature music, dance, traditional costumes, arts, crafts, and ethnic foods.
More Top Things to Do in San Diego


Top Things to Do Weekend Forecast