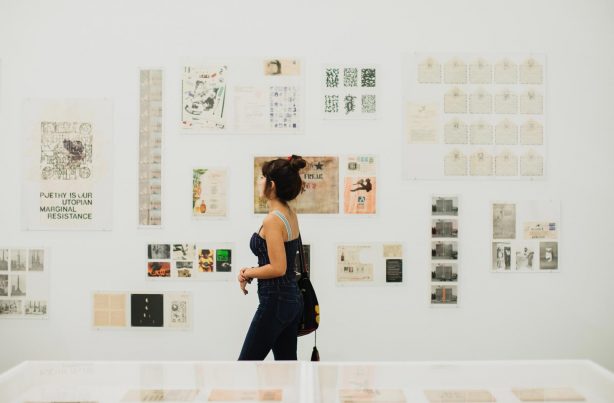 Explore everything San Diego has to offer this upcoming weekend including Museum Month and these top things to do.
When: January 30 – February 3, 2019
In order to spotlight African American & African Diaspora Cinema, we screen over 100 films each year: Comedy, Drama, Documentaries, Animation, GLBT, Horror, Religious, Foreign/African Diaspora, Shorts, Feature Films and music videos.
When: February 1-28, 2019
Pick up your Museum Month discount pass at a San Diego City or County libraries or receive a Museum Month pass when you book a stay in February at one of Hilton's 29 participating locations throughout San Diego County to enjoy half-off admission at more than 40 San Diego Museum Council (SDMC) member museums. Whether you are an art aficionado, history buff, or nature lover, the SDMC has a variety of member organizations that are bound to capture your interest.
When: February 1-3, 2019
Where: SDCCU Stadium – 9449 Friars Rd, San Diego, CA 92108
Celebrate this new year with us in a festive environment with dragon and lion dances, firecrackers, games, food, and more!
When: February 2-18, 2019
Where: SeaWorld San Diego – 500 SeaWorld Dr, San Diego, CA 92109
Come celebrate SeaWorld San Diego's family-friendly Lunar New Year event, where you'll enjoy a riveting Chinese acrobat show, be awed by lion dancers, and be enveloped in wonderful sights, sounds, tastes and aromas characteristic of Asia.
When: February 2, 2019
Where: Petco Park, San Diego, CA 92101
Don't miss your chance to experience the most competitive and highest-profile off-road motorcycle racing championship in the world. Part aerial excitement, part high-speed chase, Monster Energy AMA Supercross, an FIM World Championship, is comprised of 17 heart-stopping races inside the most recognizable and prestigious stadiums in North America.
When: Thru February 2, 2019
Enjoy scrumptious specials from our highly-acclaimed chefs, restaurateurs, and eateries. Savor the diverse culinary flavors of Escondido by taking advantage of this opportunity to visit your favorites and create new experiences! Cheers!
More Top Things to Do in San Diego