Affectionately called San Diego's jewel box of fine art, the Timken Museum of Art provides an intimate setting (not to mention free admission) to get up close and personal with an impressive collection of European old masters, 19th century American art and Russian icons. While all the art is worth a look, here are five pieces you won't want to miss.
Saint Bartholomew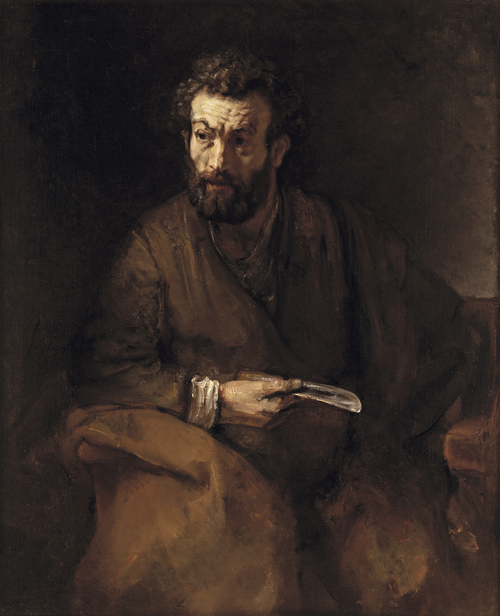 Artist: Rembrandt van Rijn
Date: 1657
Background: Rembrandt's Saint Bartholomew depicts one of the 12 apostles who was – this is a bit gruesome, folks – skinned alive for his beliefs. In this portrait, Saint Bartholomew holds in his right hand a butcher's knife, a symbol of his martyrdom.
The Timken describes the painting this way: "The saint's slightly unsettled pose and expression of deep thought suggest that he is contemplating his own demise. Rembrandt conveys a mood of introspection in his late works – in contrast to his earlier, more theatrical pictures – and renders light, textures, and the sense of form in space with complex schemes of loose brushwork and glazes."
Interesting fact: The knife had been painted over with an image of a book but a meticulous restoration brought it back the original composition.
Why is it a must-see: It's the only painting by Rembrandt on public display in San Diego.
Parable of Sower
Artist: Pieter Bruegel the Elder
Date: 1557
Background: In this painting, Bruegel, who is considered one of the geniuses of Northern European painting, provides an homage to his time in the Alps by depicting the Bible's Parable of Sower. As the story goes, the scattering of seeds is a stand-in for the acceptance of gospel. When the sower throws the seeds in rocky, inhospitable soil, the seeds lay fallow, but in fertile soil, they grow with wild success.
The Timken describes the piece this way: "A lone peasant in the left foreground scatters seeds on an upland pasture. The seeds he has already sown have multiplied in the fields below him to the right and in the middle distance. Across the river, a small crowd gathers to hear Jesus preaching."
Interesting fact: It is among the earliest of Bruegel's signed paintings.
Why it is a must-see: It is one of only a handful of paintings by the artist in the United States.
Saint Francis in Meditation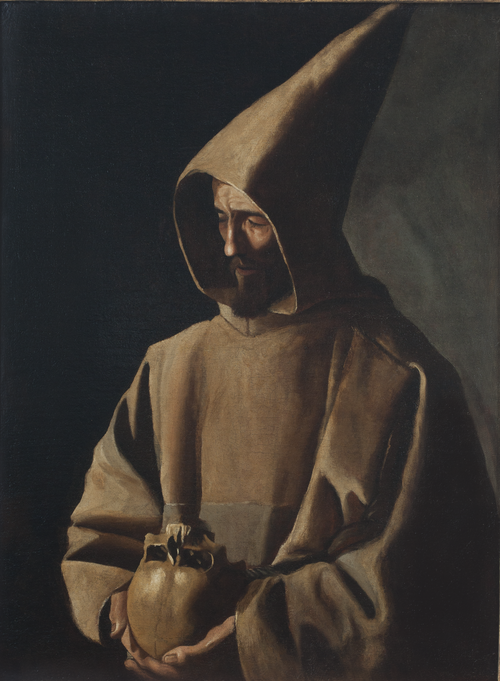 Artist: Francisco de Zurbarán
Background: Zurbarán established a studio in Seville in 1629 and received a considerable number of commissions from religious orders and produced exquisite still-life compositions. Saint Francis of Assisi, the painting's subject, was a mystic, poet and founder of the Franciscans. He also was a popular was a popular subject for artists including Jan van Eyck, Giovanni Bellini, El Greco and Caravaggio.
The Timken describes the painting this way: "In this composition, we see him (Saint Francis) deeply in prayer, in ecstasy, with his face illuminated. Zurbarán uses somber, rich color with an intense play of light and shadow to create a highly dramatic moment of contemplation."
Interesting fact: Saint Francis was not just a popular subject for other artists. It was also a popular subject for Zurbarán, who painted approximately 34 versions of Saint Francis.
Why it is a must-see: Zurbarán is recognized as one of the greatest Spanish painters of the 17th century.
Mary Villiers, Lady Herbert of Shurland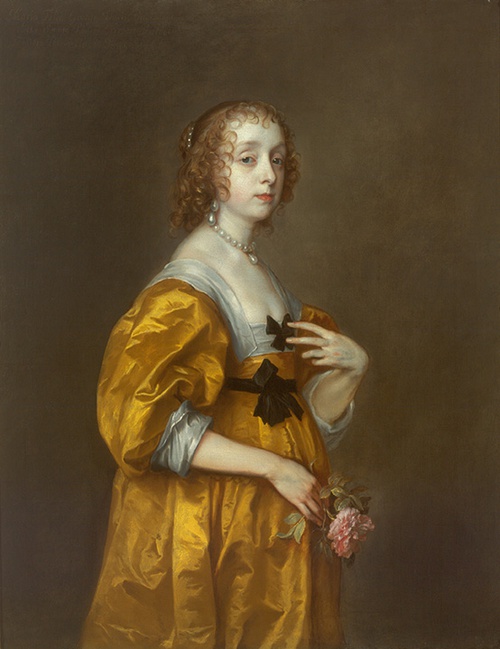 Artist: Anthony van Dyck
Date: 1635
Background: The painting's subject, Lady Mary Villiers (1622-1685), is considered one of the most intriguing individuals connected with the English Court. She was certainly one of the most tragic ones.
The daughter of George Villiers, 1st Duke of Buckingham, Lady Villiers grew up in the royal household after her father's assassination in 1628. At age fourteen, when van Dyck painted this portrait, she was already the widow of fifteen-year-old Charles, Lord Herbert of Shurland, who died of smallpox in 1636. The King had arranged the marriage of the teen-agers to unite his court and country supporters.
The Timken describes the painting this way: "The intimacy of this portrait is remarkable due, perhaps, to the special rapport the artist had with his young sitter, whom he had known since at least 1633, and whose portrait he painted on several occasions."
Interesting (but kind of sad) fact: Lady Mary Villiers string of losses did not end with the death of her father and her first husband. Her son died at the age 10 and her daughter died at age 18.
Why it is a must-see: It was painted at the request of King Charles I of England, in whose collection it once hung.
Mrs. Thomas Gage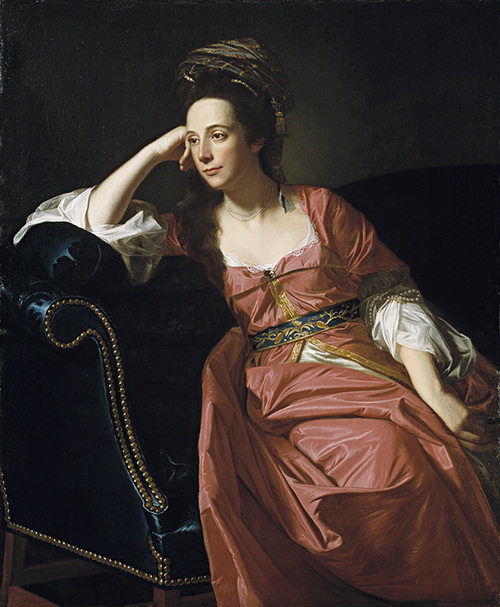 Artist: John Singleton Copley
Date: 1771
Background: Copley left his native Boston in 1771 for a six-month stay in New York, where he accepted numerous portrait commissions. His first subject was Margaret Kemble Gage, the American-born wife of General Thomas Gage, commander-in-chief of the British forces in North America.
The Timken describes the painting this way: "Mrs. Gage wears a turban-like swath of drapery, a silk caftan over a lace-trimmed chemise, and an embroidered belt—a Turkish-style costume that enhances her languid pose. Such clothing was fashionable at British fancy dress balls, but since masquerade balls were not held at the time in New York City, Mrs. Gage would have had no occasion to wear the costume outside the studio."
Interesting (maybe) fact: Speculation abounds that Mrs. Gage was a spy, or informer, for the colonists and may have even been instrumental in causing the first shots to be fired in the American Revolution.
Why it is a must-see: The artist himself thought that this was the best portrait he ever painted of a female sitter.
What do Do After the Timken Museum of Art
Looking for more to explore in Balboa Park after you visit the Timken? Make your visit a romantic date with these great ideas. Or relax and enjoy a picnic on one of the many beautiful lawns.