While social distancing and travel restrictions have many around the world staying home, people everywhere can still feel the warmth and joy of a San Diego experience through a number of virtual connection opportunities.
Whether you're looking for an educational activity or inspiration for warmer days ahead, these virtual San Diego experiences are sure to delight your senses, no matter where you're watching.
Animal and Attraction Experiences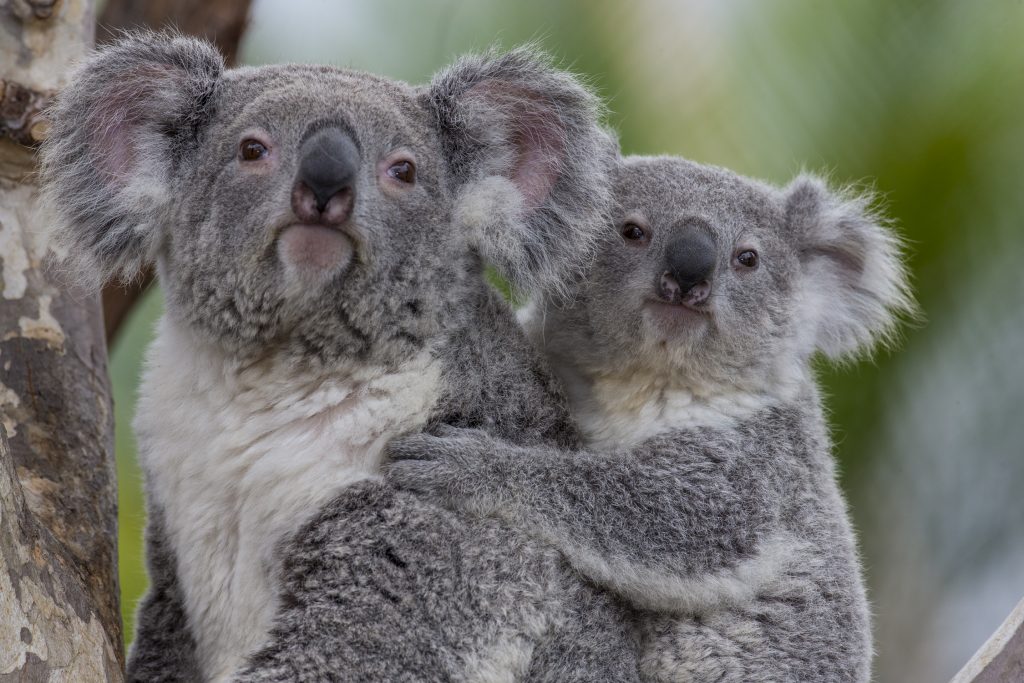 San Diego Zoo
With the launch of #WereHereTogether, parents, educators and fans from around the world can stay connected to their favorite animals and species through a wealth of free online content, entertainment and educational tools provided by San Diego Zoo Global.
For teachers, there's a wealth of supplemental curriculum on wildlife and habitats that's readily available online. And for parents seeking to inspire and inform their children about the wonders of plants and animals, information on hundreds of species is only a click away.
And don't forget the San Diego Zoo's many webcams! Whether observing the animals for educational purposes or simply for an entertaining mental break, the zoo and Safari Park's koalas, apes, tigers and more can be viewed online anytime.
SeaWorld San Diego
Kids can explore hands-on, multi-disciplinary activities, engage in a fun and creative learning environment. Discover something amazing along the way through these classroom activities and resources created for educators and students grades K – 12. Use the immersive teacher guides developed at SeaWorld and Busch Gardens to help students understand how they can best care for our Earth's resources. Discover activities that integrate science, math, geography, art, and language.
The Saving a Species Video Series invites visitors to come face-to-face with the wonders of wildlife through species-focused episodes and related classroom activities. Each Animal Byte is a one-page fact sheet specifically designed to help you quickly find information about some of the most interesting creatures found in the animal kingdom. Animal InfoBooks are your resource for wildlife information. 
Birch Aquarium at Scripps
Birch Aquarium at Scripps Institution of Oceanography is live streaming from its Giant Kelp Forest exhibit. The Kelp Cam is a stunning live feed featuring Leopard Sharks, Moray Eels, Garibaldi and a 300-pound Giant Black Seabass. The aquarium is also working on a new section of the website dedicated to online learning. Newly created online resources for educators and parents will be available as free downloads. Educational content will be structured by age or grade and as much as possible will be aligned to Next Generation Science Standards (NGSS). There will also be informal learning content such as art projects and educational coloring pages.
USS Midway Museum
Experience the excitement of the USS Midway Museum from the comfort of your own home! The Midway Virtual Tour gives you a unique and exclusive opportunity to explore America's favorite aircraft carrier museum's most popular spaces and exhibits. Listen to the award-winning audio tour, view a naval aircraft gallery, and be inspired by historic and heroic military accounts at Karl's Korner Blog and United Stories of America. Kids can also enjoy fun and educational activities at Little Skippers.
San Diego County Fair
This year, the San Diego County Fairs are bringing their popular School Tours to your home! Join their host Karla and her animal friends, Jackson the Under Dog, George the Python, and Poppy the Super Sonic Hedgehog as you learn about their natural superpowers!
Looking for something to do with the kids? Use the fair's Activity Book filled with fun puzzles, coloring activities, and brain teasers designed for children in grades K-3. You can find the Reading Certificate Program on the last page which gives kids 12 and under a free ticket to the Fair upon completion.
Museums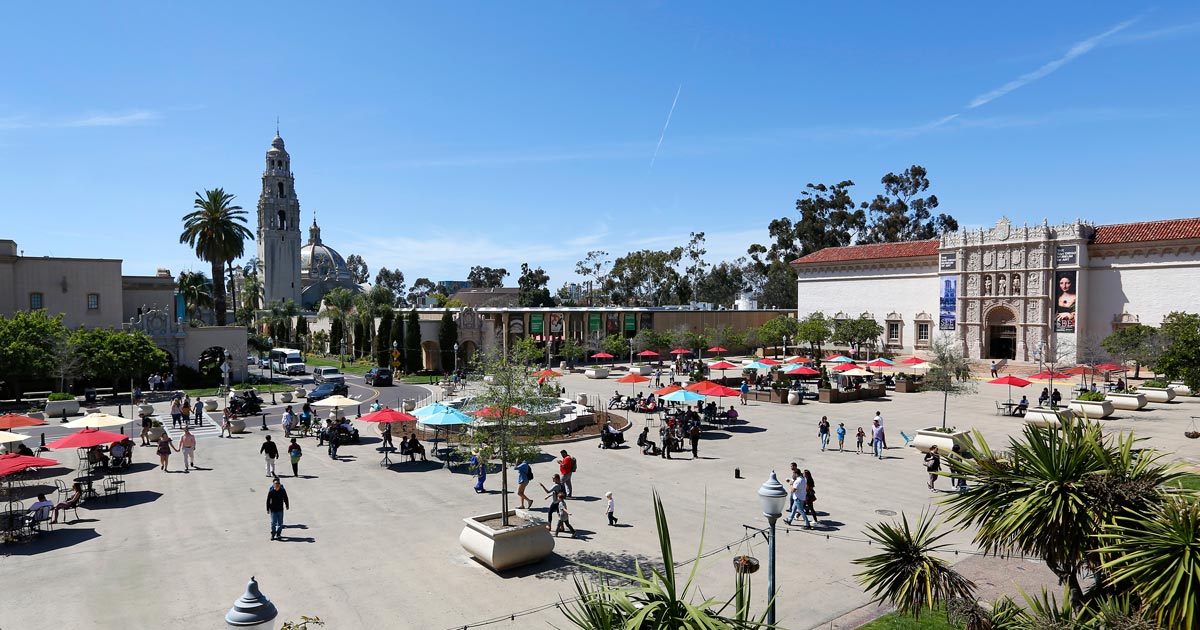 Balboa Park Cultural Partnership
For a one-stop  site of Balboa Park's many offerings, Balboa Park TV is an aggregate of many YouTube channels from across the vast park that serves as San Diego's cultural heart.
San Diego Air and Space Museum
SDASM TV features incredible and rare stories behind the greatest achievements in aviation and space flight history.
San Diego Museum of Art
The Masterpiece Minute Podcast is a 60-second mini podcast led by museum curators spotlighting works of art from the museum's collection, including masterpieces by Juan Sánchez Cotán, Diego Rivera and more. The SDMA mobile app offers virtual tours (from the lower rotunda to the galleries and the building's façade), access to the museum's collections, audio clips, games and more. The museum's YouTube channel features a robust variety of media, including guest lectures, recordings with the San Diego Opera and Youth Symphony, as well as ArtStop episodes, which are short, interactive clips where curators tour and comment on several works of art.
Fleet Science Center
Answers to viewer questions, science experiments and science jokes can all be found on FleetTV, an exciting place where you can have fun with experiments, hands-on activities, behind-the-scenes interviews and more, all from the comfort of your home. Oh, and did we mention jokes? Because they've got those, too!
San Diego Model Railroad Museum
Model train enthusiasts can enjoy an array of clips about railroad history and on their YouTube channel.
San Diego Natural History Museum
The natural world does not stop, and neither does the San Diego Natural History Museum. The museum's science blogs that go back through years of research and discovery will continue to be updated during this time, and their educational resources include plenty of activities you can do at home. Scroll through hundreds of historic texts, images, and art in the digital library resources. For the paleontologist in your life, 3D models of some specimens are online.
Museum of Photographic Arts
MOPA keeps conversations alive with MOPA Connects, a space for virtual exhibits, blogs, artist highlights and more. Visitors can explore selected photograph displays on their online exhibit.
San Diego History Center
We are all in this together, and the San Diego History Center is asking for your story and your experience with COVID-19. Visitors to their website can also enjoy San Diego's history with their online resources and videos.
Timken Museum of Art
Visitors can explore Timken's greatest collections and paintings from the comfort of their home via live Zoom tours and lectures.
Museum of Us
The Museum of Us Mobile Tour offers visitors a unique behind-the-scenes experience. Visit hidden places in the museum, uncover lost stories from staff, and explore a lesser known history of the Museum of Man. 
Performing Arts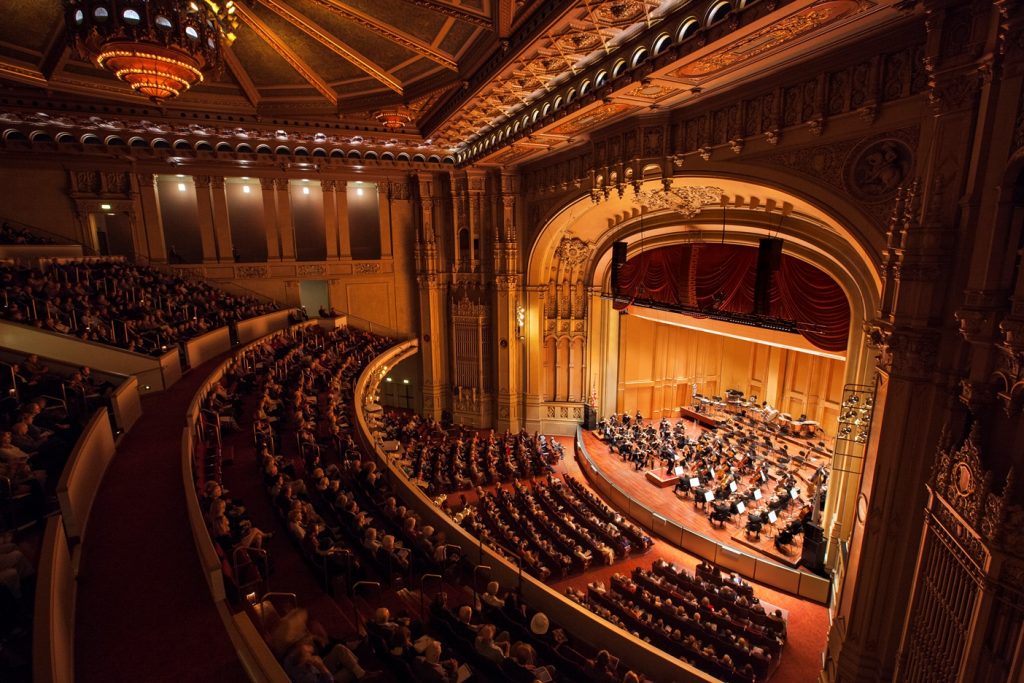 San Diego Symphony
Music lovers can listen to rebroadcasts of concerts on KPBS every Sunday night at 8:00 PM (Pacific time zone). Check out the San Diego Symphony Spotify channel, where you can find playlists for each of their scheduled concerts. The symphony's Nuvi Mehta, who offers commentary and insight prior to each live performance, continues to share his musical knowledge via his podcasts.
The Old Globe
The Old Globe is connecting with the community through carefully curated Online Theatre Programs. Theatre aficionados can explore a vast selection of live and pre-recorded sessions, plays, workshops, and series. Shakespeare fans can revive his works and explore his mind with Thinking Shakespeare Live and Thinking Shakespeare Live: Sonnets! Every Thursday the Globe posts a new coloring book page featuring an original design for costumes, sets, or props from past shows. Other programs include the 10-minute play In-Zoom, an intimate connection with Old Globe theatre makers with Act Breaks, the Spanish playwriting workshop Voces de la Comunida, and Globe to Go, a distance learning lesson plans for those looking for introductory theatre and Shakespeare lessons at home. Live sessions can be experienced on the Globe's Facebook page while past workshops and plays live on The Old Globe YouTube Channel.
Spreckels Organ Pavilion
Spreckels Organ Pavillion's concerts live on with live streams of each Sunday's concert performed on their world-famous pipe organ.
Seaport Village
Seaport Sessions Podcast gives a look inside the various small businesses in and around Seaport Village that have made it a charming and vibrant destination for locals and visitors. Seaport Village's streaming channel features past and upcoming concerts, performances, workshops, demonstrations and more. Virtual Village is a fun way to stay connected and shop from Seaport Village's unique small retailers.
San Diego School of Ballet
Online ballet, pilates, tap and stretch classes are all available to join from home. The classes are 1 hour and are free with a suggested donation. Complete class schedules and information can be found here.
COVID-19 Travel Updates and Resources
For now, please stay safe. We'll keep San Diego warm for you.
#WithLoveSanDiego