It's only fitting that Padres play-by-play commentator Don Orsillo is known these days as "Don Diego": The Massachusetts native and former Boston Red Sox broadcaster has embraced his adopted hometown of San Diego with gusto, and Padres fans in turn have rolled out the brown-and-gold carpet for him. An accomplished cook (his kitchen alter ego is named "Donantangelo") and a committed fisherman, Orsillo was kind enough to drop a line recently and talk about the joys of Petco Park, the rise of San Diego's sports scene and his favorite local dining spots and discoveries.
Petco Park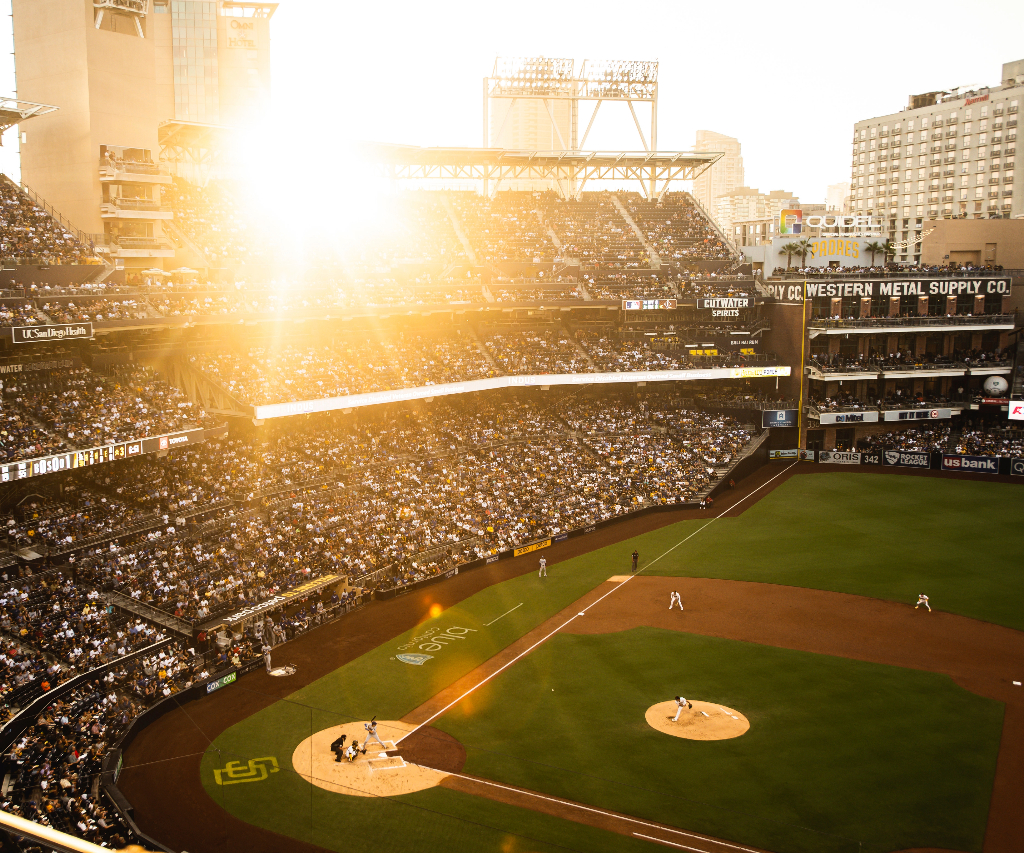 We love how you call Petco Park your "home office." What are some of the things you like best about what is, after all, America's No. 1 ballpark?
The atmosphere and the fans are the top two for me. My seat in the middle of it all takes it next-level, and I still think the Western Metal Supply building being the signature landmark of the stadium is sooo cool. My view isn't bad either …..
What else would you advise visitors to make sure they do when visiting Petco Park — aside from cheering the Padres to victory, naturally! And what would be your own perfect day outside the home office, from morning to night? (We're going to guess that fishing is involved.)
I'd recommend visitors try to walk the entire stadium and all levels to really get a feel for America's #1 Ballpark. I try to do that once each homestand so I don't forget how great it all is out there. On an off day I am in San Diego Bay behind my house fishing in my paddle boat during the day and cooking dinners by night at Donatangelo's.
Eat & Drink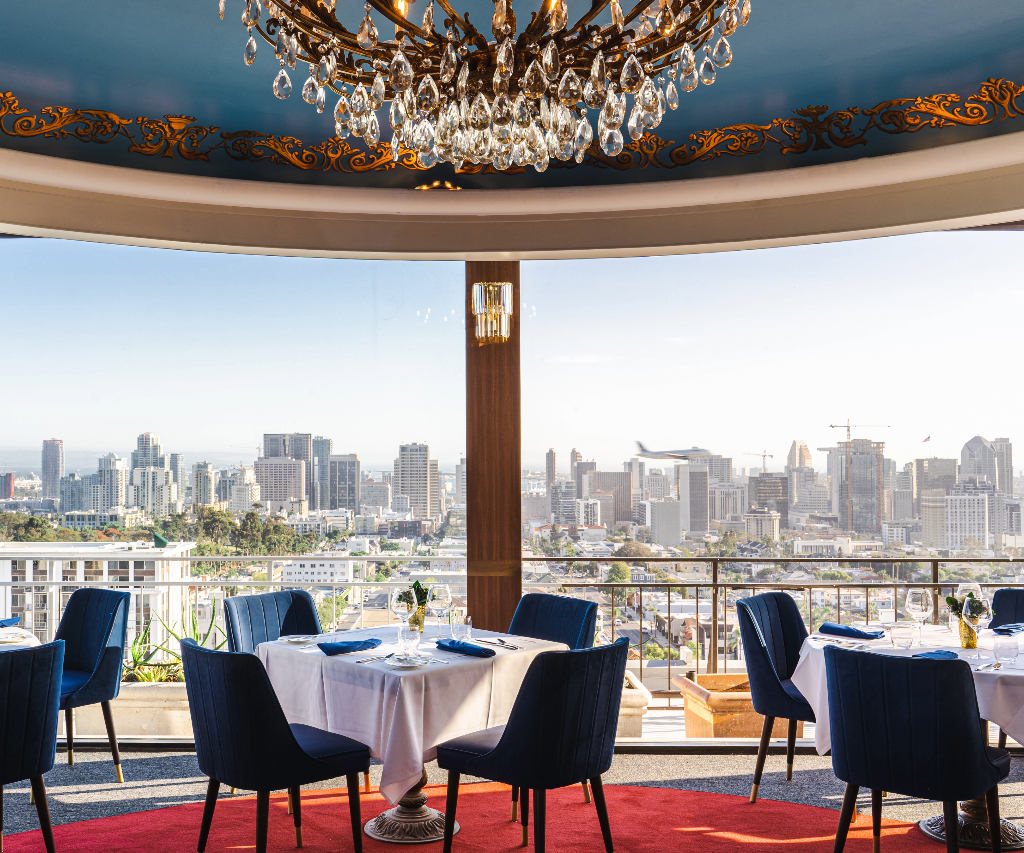 Just drilling down on the Petco Park experience: Do you have a favorite place to grab a bite inside the ballpark? And how about elsewhere in San Diego? (Not that anyone could beat Donantangelo's cooking, of course!)
Because I am calling the game I don't get to partake in the stadium food options. When I am not at Donatangelo's Coronado, you may find me at Cowboy Star steakhouse or Mister A's or anywhere in Little Italy.
What about a top spot to enjoy a drink at Petco Park? And a favorite place to savor a sip elsewhere around town?
Drinking while working is likely frowned upon, so on other occasions when I'm not calling the game, I like to visit the breweries and IPAs San Diego has to offer. My top two are Coronado Brewery and Ballast Point.
Play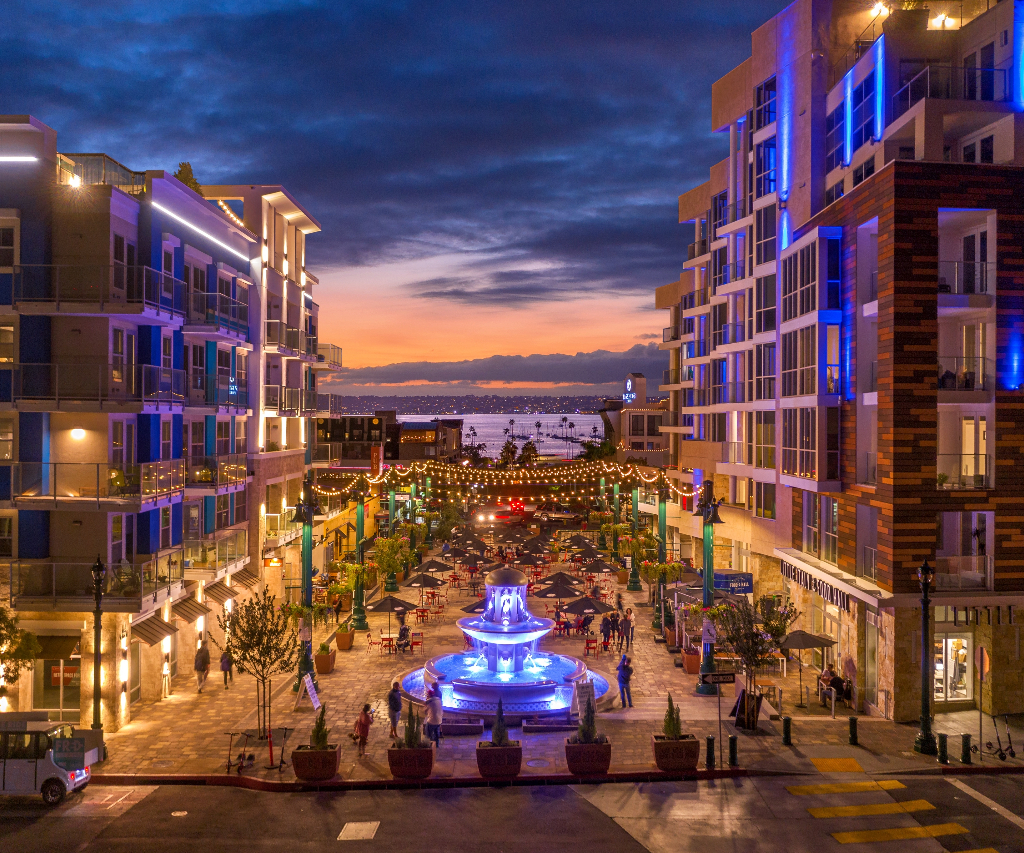 What have been some of your favorite San Diego "discoveries" so far — places to see and things to do that visitors might not know about, but really should (if you haven't mentioned them already)?
I think many of my favorite spots are similar to all. The beach is number one. They are all different, and the coastal communities all seem to have a different vibe, so I'd recommend seeing them all. A day eating your way through Little Italy is a must. I like going to the Gaslamp Quarter and Liberty Station, and I love walking Sunset Cliffs. Seafood needs, Atlantic or Pacific? Point Loma Seafoods is a must. 
Given such great developments as the success of SDSU basketball and San Diego Wave/San Diego Loyal soccer, the excitement around the Padres and the continued praise for Petco Park, what's your take on the overall sports scene in San Diego?
I think it's at its best right now. The electricity at Petco Park from the fans is second to none. San Diego is a good sports town now. In the offseason you may see me at an AHL Gulls hockey game. I spent five years early in my broadcasting career in Springfield, Mass., in the AHL, and still love the game and the league.
And overall, what would you say makes San Diego stand out from other places you've gotten to know around the country?
It offers anything you want to do. Every possible thing to do is within driving distance. You want Southern California beach coastal? Got it. Mountains and hiking? Got it. Fishing saltwater ocean or freshwater lakes and rivers? Got it. The possibilities are endless, and I continue to look forward to exploring it all in the coming years.