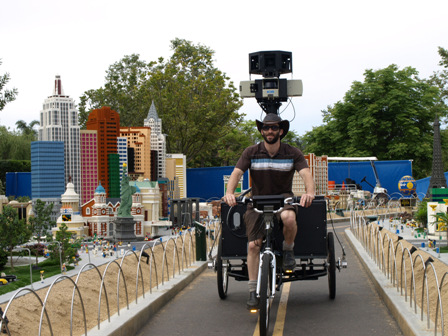 For me, Google Maps is a must-have travel tool.  I use it to navigate when I'm on the road and I use Street View – the 360-degree photo setting – to get a sneak peek of what my hotel really looks like before I book. 
Now, I've got an even more fun way to use it.  Today Legoland became the first ever U.S. theme park mapped on Google Street View.  
The Street View team toured the park back in May 2008, weaving their tricycle-mounted camera equipment through crowds of guests and around the rides to map the park.
Now, I can walk right through the gates and virtually explore the park to plan a visit or just check out Miniland Las Vegas and the giant pharaoh in Land of Adventure. 
To try it yourself, click here and drag the 'Pegman' icon to start exploring.  Cool, huh?