Of Stephenie's 5 to Try This Weekend, here's the one I tried — #1.
When you consider all the public art along downtown San Diego's waterfront — from the temporary and seasonal to the permanent collections — it's clear the Port Authority of San Diego is committed to art as a way to keep the waterfront dynamic and its visitors stimulated.
Each year, ArtWalk on the Bay celebrates that spirit by packing as many artists and art pieces into Embarcadero Marina Park North (right where Seaport Village is) as possible, along with art teachers, musicians (on two stages), and even demonstrations from culinary artists.
Here are some scenes from my art walk today — day one of ArtWalk on the Bay 2009.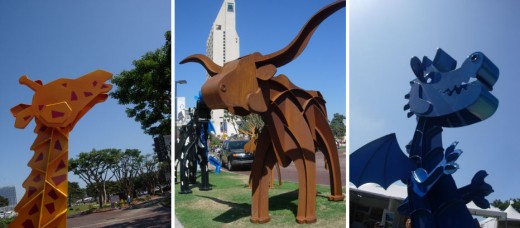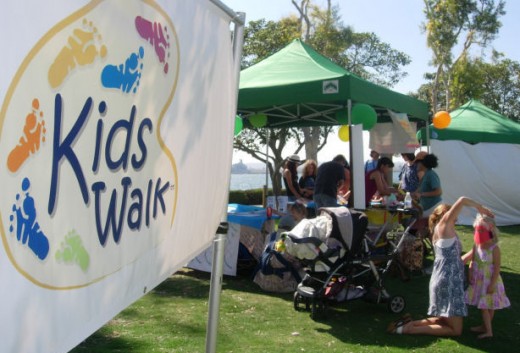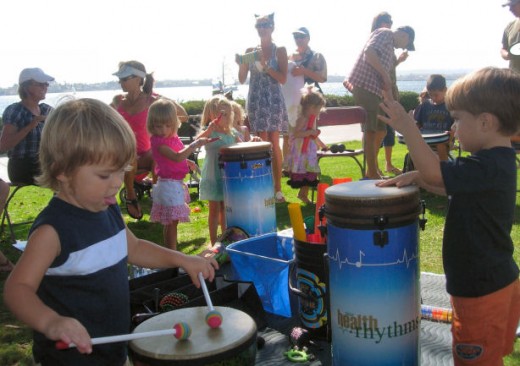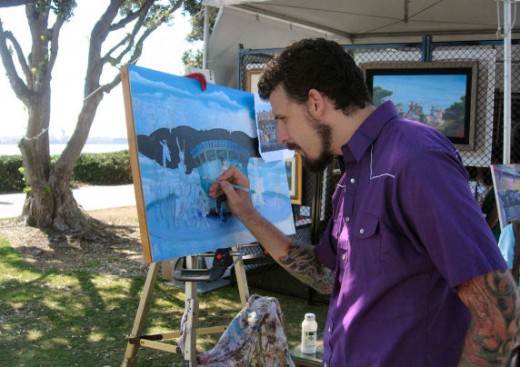 This was just a small taste of day one of ArtWalk on the Bay.  The art festival stretches all along the Embarcadero North, and there's still one more day to go.  The festival starts again Sunday at 10:00 A.M.
A tip for those of you not taking advantage of our great public transportation system to get to ArtWalk: Seaport Village offers the closest parking but it's best to get there before noon for a good shot at that parking lot.  Otherwise, since there is no parking enforcement on Sunday, grab any of the metered parking spots along Harbor Drive and save your change.